Global Adhesives & Sealants Market is projected to grow at a CAGR of 5.03% from 2017 to 2025
Adhesives and sealants are used in a variety of industries: construction, packaging, furniture, automotive, appliance, textile, aircraft, and many others. A large number of manufacturers supply many different products to numerous end-users for a multitude of applications. Even though the number of adhesive and sealant companies dwindle due to industry-wide consolidation, there are over 1,500 companies in the U.S. alone manufacturing various types of adhesive products.
The market for high quality adhesives and sealants, such as epoxies, silicones, and polyurethanes, have grown faster than the markets for larger volume commodity type products. The reasons for this faster growth rate are: Lower level of pollutants (especially driving the growth of water borne and hot melt pressure sensitive materials); new users (e.g., consumer electronics, sporting goods); higher standards of performance; newer materials (e.g., the use of nonferrous parts such as aluminium, composites, and engineering plastics on car bodies) among others.
Water-based formulations is estimated to dominate the adhesives & sealants market in 2016 because of its eco-friendly nature with zero VOC emission and hence are expected to completely replace solvent-based counterparts in the coming years.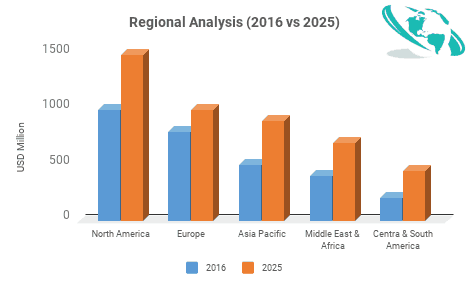 End-User Landscape (Consumer Profile): Adhesives & Sealants Market
End-use companies such as the Dow Chemical Co., Henkel AG & Company among others are investing extensively in the manufacturing and sale of adhesives & sealants, which presents a huge opportunity to adhesives & sealants suppliers. The report provides a detailed list of end-users operating across the world. The end-user landscape includes consumer contact details, geographical presence, revenue, product portfolio, organic, and inorganic growth strategies among others.
Pressure Sensitive adhesive is estimated to account for the largest share, whereas use of sealants in construction occupied a lion's share in 2016
Rapid urbanization and population growth in developing countries combined with rebounding construction activities in developed markets of Europe and the U.S. is fuelling the demand for adhesives & sealants products. A wide variety of industrial assembly applications will also grow as a result of the ability to bond dissimilar materials and displace traditional fasteners, reducing assembly costs. Rise in construction expenditure especially in India and China along with strong growth in infrastructure activity is boosting the demand for adhesive & sealant products. Also, the automotive industry is gradually replacing welding activities of engine parts assembly with adhesives and sealants products to reduce the vehicle weight, which in turn increases fuel efficiency thereby raising the demand for adhesive & sealant products.
Acrylic is projected to grow the highest CAGR in adhesives market, whereas Silicone is estimated to account for the largest share in sealants market in the coming years
Major adhesives products in the report include acrylic, PVA, polyurethanes, styrenic block, epoxy, and EVA among others. Acrylic adhesives is projected to be the fastest growing product from 2017 to 2025. They have quick setting time along with excellent bonding characteristics. These materials are used in the production of UV light and waterborne curing technology On the other hand, sealants products analyzed in this report include silicones, polyurethane, acrylic and polyvinyl acetate (PVA) among others. The silicone-based sealants segment contributes more than 40 percent of the world Sealants market revenue due to compatibility, strength, stability, and durability. Compatibility of silicone sealants in construction applications has made it the most commendable type in the market. Silicone sealants are expected to dominate the sealants market over the span of next eight years.
Asia Pacific adhesives & sealants market is projected to account for a share of around 35% of the global adhesives & sealants market by 2025
The growing automotive and construction sectors in countries such as India and China along with the adoption of rapid technological advancement has significantly boosted Asia-Pacific's adhesives & sealants market. North American adhesives & sealants market, dominated by the U.S. adhesives market size, has seen tremendous increase in construction spending along with growth in automobiles sales in the region which should boost adhesives & sealants product demand. Presence of major automotive industries in Germany and France should drive European adhesives & sealants market in the region.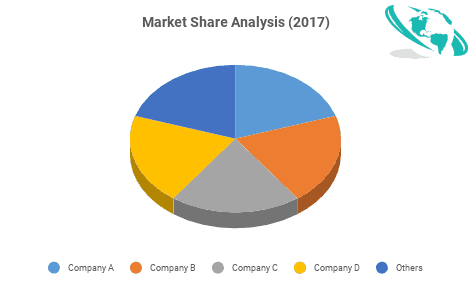 Competitive Landscape:
Dow Chemical Co., Henkel AG & Company, 3M Company and H. B. Fuller among others account for the major share in adhesives & sealants market. Companies are investing in innovation/R&D, brand building, and fostering strong relationships with customers to support their competitive position. For instance, Henkel AG & Company spent more than USD 300 million in 2015 on R&D in its Adhesive Technologies segment, and generates roughly 30 percent of its adhesive sales from products launched over the past five years. Another example is Bostik SA, which is in the process of rationalizing its portfolio of 40 brands into a global Bostik brand along with several local brands. Bostik SA is combining this rationalization effort with enhanced marketing to build awareness around the Bostik brand.
Please note: This is not an exhaustive list of companies profiled in the report.
Adhesives & Sealants Market Opportunities
The increasing popularity of environment-friendly adhesives over traditional solvent-based and water-based adhesives acts as an opportunity for the market growth
Water-based adhesives segment is expected to continue its lead in the coming future. Water-based adhesives are free of toxic elements and hazardous organic elements, thus fulfilling the regulations
Growing adhesives usage in several medical areas, such as implant, tissue bonding, dental and wound closure will positively impact the market growth
Technological development with extensive application of these products, should positively influence the industry growth
Glass building constructions, especially for commercial space, are rising at a faster pace globally; large glass sheets installed in these giant structures require sealants in the panel to achieve a weathertight structure
1 ABOUT ADHESIVES & SEALANTS MARKET
2 TYPES OF ADHESIVES & SEALANTS
3 TECHNOLOGICAL TRENDS IN ADHESIVES & SEALANTS MARKET
4 DEMAND AND SUPPLY MATRIX
4.1 INTRODUCTION
4.2 DEMAND SIDE ANALYSIS
4.2.1 ADHESIVES & SEALANTS MARKET DRIVERS
4.2.2 ADHESIVES & SEALANTS MARKET RESTRAINTS
4.2.3 ADHESIVES & SEALANTS MARKET OPPORTUNITIES
4.2.4 ADHESIVES & SEALANTS MARKET CHALLENGES
4.3 SUPPLY SIDE ANALYSIS
4.3.1 FUTURE SCENARIO (CAGR% VS. COUNTRY)
4.3.2 MAPPING KEY ADHESIVES & SEALANTS MANUFACTURERS
4.3.3 PORTER'S FIVE FORCES ANALYSIS
4.3.3.1 Threat of new entrants
4.3.3.2 Threat of substitutes
4.3.3.3 Bargaining power of buyers
4.3.3.4 Bargaining power of suppliers
4.3.3.5 Intensity of competitive rivalry
4.3.4 SUPPLY CHAIN ANALYSIS
4.3.5 ADHESIVES & SEALANTS MARKET: TREND ANALYSIS
4.3.6 VALUE CHAIN ANALYSIS
5 ADHESIVES & SEALANTS MARKET: END-USER LANDSCAPE (CONSUMER PROFILE)
5.1 NORTH AMERICA'S CONSUMER PROFILE
5.2 EUROPE'S CONSUMER PROFILE
5.3 ASIA-PACIFIC'S CONSUMER PROFILE
5.4 CENTRAL & SOUTH AMERICA'S CONSUMER PROFILE
5.5 MIDDLE EAST & AFRICA'S CONSUMER PROFILE
6 ADHESIVES MARKET, BY TECHNOLOGY
6.1 INTRODUCTION
6.2 WATER-BASED ADHESIVES
6.2.1 PVA EMULSION ADHESIVES
6.2.2 PAE EMULSION ADHESIVES
6.2.3 VAE EMULSION ADHESIVES
6.2.4 OTHERS
6.3 SOLVENT-BASED ADHESIVES SYSTEMS
6.3.1 STYRENE BUTADIENE STYRENE RUBBER (SBSR) ADHESIVES
6.3.2 CHLOROPENE RUBBER (CR) ADHESIVES
6.3.3 POLYVINYL ACETATE (PVAC) ADHESIVES
6.3.4 POLYAMIDE ADHESIVES
6.3.5 OTHERS
6.4 HOT-MELT BASED ADHESIVES
6.4.1 EVA ADHESIVES
6.4.2 AMORPHOUS POLY ALPHA OLEFINS (APAOS)
6.4.3 THERMOPLASTIC POLYURETHANES (TPUS)
6.4.4 OTHERS
6.5 REACTIVE AND OTHER ADHESIVES
6.5.1 EPOXY ADHESIVES
6.5.2 POLYURETHANE ADHESIVES
6.5.3 CYANOACRYLATE, MODIFIED ACRYLATE, & METHYL METHACRYLATE ADHESIVES
6.5.4 OTHERS
7 ADHESIVES MARKET, BY PRODUCT
7.1 INTRODUCTION
7.2 ACRYLIC
7.3 PVA
7.4 POLYURETHANES
7.5 STYRENIC BLOCK
7.6 EPOXY
7.7 EVA
7.8 OTHERS
8 ADHESIVES MARKET, BY APPLICATION
8.1 INTRODUCTION
8.2 PRESSURE SENSITIVE APPLICATIONS
8.3 PAPER & PACKAGING
8.4 BUILDING & CONSTRUCTION
8.5 FURNITURE & WOODWORKING
8.6 LEATHER & FOOTWEAR
8.7 AUTOMOTIVE
8.8 OTHERS
9 SEALANTS MARKET, BY PRODUCT
9.1 INTRODUCTION
9.2 SILICONES
9.3 POLYURETHANES
9.4 ACRYLIC
9.5 POLYVINYL ACETATE
9.6 OTHERS
10 SEALANTS MARKET, BY APPLICATION
10.1 INTRODUCTION
10.2 CONSTRUCTION
10.3 AUTOMOTIVE
10.4 PACKAGING
10.5 ASSEMBLY
10.6 PRESURE SENSITIVE TAPES
10.7 CONSUMERS
10.8 OTHERS
11 ADHESIVES MARKET, BY REGION
11.1 INTRODUCTION
11.2 NORTH AMERICA ADHESIVES MARKET
11.2.1 BY TECHNOLOGY
11.2.2 BY PRODUCT
11.2.3 BY APPLICATION
11.2.4 BY COUNTRY
11.2.4.1 U.S.
11.2.4.1.1 By technology
11.2.4.1.2 By product
11.2.4.1.3 By application
11.2.4.2 Canada
11.2.4.2.1 By technology
11.2.4.2.2 By product
11.2.4.2.3 By application
11.2.4.3 Mexico
11.2.4.3.1 By technology
11.2.4.3.2 By product
11.2.4.3.3 By application
11.3 EUROPE ADHESIVES MARKET
11.3.1 BY TECHNOLOGY
11.3.2 BY PRODUCT
11.3.3 BY APPLICATION
11.3.4 BY COUNTRY
11.3.4.1 U.K.
11.3.4.1.1 By technology
11.3.4.1.2 By product
11.3.4.1.3 By application
11.3.4.2 Germany
11.3.4.2.1 By technology
11.3.4.2.2 By product
11.3.4.2.3 By application
11.3.4.3 France
11.3.4.3.1 By technology
11.3.4.3.2 By product
11.3.4.3.3 By application
11.4 ASIA-PACIFIC ADHESIVES MARKET
11.4.1 BY TECHNOLOGY
11.4.2 BY PRODUCT
11.4.3 BY APPLICATION
11.4.4 BY COUNTRY
11.4.4.1 China
11.4.4.1.1 By technology
11.4.4.1.2 By product
11.4.4.1.3 By application
11.4.4.2 India
11.4.4.2.1 By technology
11.4.4.2.2 By product
11.4.4.2.3 By application
11.4.4.3 South Korea
11.4.4.3.1 By technology
11.4.4.3.2 By product
11.4.4.3.3 By application
11.4.4.4 Japan
11.4.4.4.1 By technology
11.4.4.4.2 By product
11.4.4.4.3 By application
11.5 LATIN AMERICA ADHESIVES MARKET
11.5.1 BY TECHNOLOGY
11.5.2 BY PRODUCT
11.5.3 BY APPLICATION
11.5.4 BY COUNTRY
11.5.4.1 Brazil
11.5.4.1.1 By technology
11.5.4.1.2 By product
11.5.4.1.3 By application
11.6 MIDDLE EAST & AFRICA ADHESIVES MARKET
11.6.1 BY TECHNOLOGY
11.6.2 BY PRODUCT
11.6.3 BY APPLICATION
11.6.4 BY COUNTRY
11.6.4.1 Saudi Arabia
11.6.4.1.1 By technology
11.6.4.1.2 By product
11.6.4.1.3 By application
11.6.4.2 South Africa
11.6.4.2.1 By technology
11.6.4.2.2 By product
11.6.4.2.3 By application
12 SEALANTS MARKET, BY REGION
12.1 INTRODUCTION
12.2 NORTH AMERICA SEALANTS MARKET
12.2.1 BY PRODUCT
12.2.2 BY APPLICATION
12.2.3 BY COUNTRY
12.2.3.1 U.S.
12.2.3.1.1 By product
12.2.3.1.2 By application
12.2.3.2 Canada
12.2.3.2.1 By product
12.2.3.2.2 By application
12.2.3.3 Mexico
12.2.3.3.1 By product
12.2.3.3.2 By application
12.3 EUROPE SEALANTS MARKET
12.3.1 BY PRODUCT
12.3.2 BY APPLICATION
12.3.3 BY COUNTRY
12.3.3.1 U.K.
12.3.3.1.1 By product
12.3.3.1.2 By application
12.3.3.2 Germany
12.3.3.2.1 By product
12.3.3.2.2 By application
12.3.3.3 France
12.3.3.3.1 By product
12.3.3.3.2 By application
12.4 ASIA-PACIFIC SEALANTS MARKET
12.4.1 BY PRODUCT
12.4.2 BY APPLICATION
12.4.3 BY COUNTRY
12.4.3.1 China
12.4.3.1.1 By product
12.4.3.1.2 By application
12.4.3.2 India
12.4.3.2.1 By product
12.4.3.2.2 By application
12.4.3.3 South Korea
12.4.3.3.1 By product
12.4.3.3.2 By application
12.4.3.4 Japan
12.4.3.4.1 By product
12.4.3.4.2 By application
12.5 LATIN AMERICA SEALANTS MARKET
12.5.1 BY PRODUCT
12.5.2 BY APPLICATION
12.5.3 BY COUNTRY
12.5.3.1 Brazil
12.5.3.1.1 By product
12.5.3.1.2 By application
12.6 MIDDLE EAST & AFRICA SEALANTS MARKET
12.6.1 BY PRODUCT
12.6.2 BY APPLICATION
12.6.3 BY COUNTRY
12.6.3.1 Saudi Arabia
12.6.3.1.1 By product
12.6.3.1.2 By application
12.6.3.2 South Africa
12.6.3.2.1 By product
12.6.3.2.2 By application
13 COMPANY PROFILE
13.1 HENKEL AG & COMPANY
13.1.1 BUSINESS DESCRIPTION
13.1.2 SWOT ANALYSIS
13.1.3 PRODUCTS AND SERVICES OFFERED
13.2 H. B. FULLER
13.2.1 BUSINESS DESCRIPTION
13.2.2 SWOT ANALYSIS
13.2.3 PRODUCTS AND SERVICES OFFERED
13.3 BOSTIK SA
13.3.1 BUSINESS DESCRIPTION
13.3.2 SWOT ANALYSIS
13.3.3 PRODUCTS AND SERVICES OFFERED
13.4 SIKA AG
13.4.1 BUSINESS DESCRIPTION
13.4.2 SWOT ANALYSIS
13.4.3 PRODUCTS AND SERVICES OFFERED
13.5 3M COMPANY
13.5.1 BUSINESS DESCRIPTION
13.5.2 SWOT ANALYSIS
13.5.3 PRODUCTS AND SERVICES OFFERED
13.6 ILLINOIS TOOL WORKS INC.
13.6.1 BUSINESS DESCRIPTION
13.6.2 SWOT ANALYSIS
13.6.3 PRODUCTS AND SERVICES OFFERED
13.7 AVERY DENNISON CORPORATION
13.7.1 BUSINESS DESCRIPTION
13.7.2 SWOT ANALYSIS
13.7.3 PRODUCTS AND SERVICES OFFERED
13.8 DAP PRODUCTS
13.8.1 BUSINESS DESCRIPTION
13.8.2 SWOT ANALYSIS
13.8.3 PRODUCTS AND SERVICES OFFERED
13.9 ROYAL ADHESIVES & SEALANTS, LLC
13.9.1 BUSINESS DESCRIPTION
13.9.2 SWOT ANALYSIS
13.9.3 PRODUCTS AND SERVICES OFFERED
13.10 FRANKLIN INTERNATIONAL
13.10.1 BUSINESS DESCRIPTION
13.10.2 SWOT ANALYSIS
13.10.3 PRODUCTS AND SERVICES OFFERED
14 RESEARCH METHODOLOGY
14.1 DESK RESEARCH
14.2 PRIMARY RESEARCH
14.3 ANALYSIS AND OUTPUT
14.4 FINAL OUTPUT FROM DESK AND PRIMARY RESEARCH