Global Functional Safety Market: Insights
The global functional safety market is estimated to witness a significant CAGR during the forecast period (2019-2026). Functional safety can be defined as a part of a security system or equipment. Functional safety involves the ability to detect a potentially hazardous condition, which can then result in the activation of a corrective or protective device which enables prevention of hazardous situations arising or providing mitigation in order to reduce the consequences of a potentially harmful event occurring. The growth of the functional safety market is anticipated to increase with the high requirement for reliable safety systems to ensure personnel and asset protection. The market is also expected to grow owing to surging demand for safety systems in oil & gas industry. High investment required for installing functional safety systems, lack of awareness and complexity of standards and strict government laws and regulations are some of the factors expected to hamper the growth of functional safety market.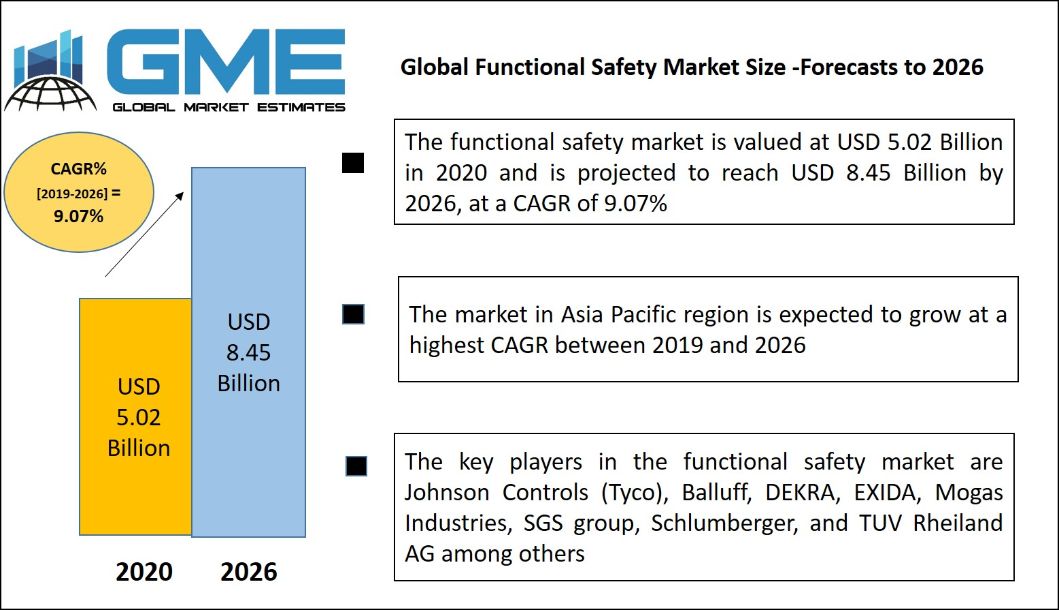 Functional Safety Market: By System
On the basis of system, the global functional safety market is segmented into Emergency Shutdown System (ESD), Fire & Gas Monitoring, High Integrity Pressure Protection System (HIPPS), Burner Management System (BMS) and Turbomachinery Control (TMC). The fire & gas monitoring segment is expected grow during the forecast period, owing to its usage in various end use industries such as oil & gas, power generation, and metals & mining among others. The market for Emergency Shutdown System (ESD) is also expected to increase during the forecast period owing to its usage in various emergencies. Emergency Shutdown System (ESD) is designed to minimize the consequences of emergency situations, related to typically uncontrolled flooding, escape of hydrocarbons, or outbreak of fire in hydrocarbon carrying areas or areas which may otherwise be hazardous.
Functional Safety Market: By Offering
On the basis of offering, the global functional safety market is classified into component and services. The services segment is expected to hold the largest market share in the offering segment. The growth of the segment can be attributed to gaining pace with an increasing adoption of safety instrumented systems (SIS) by manufacturing companies and growing demand for functional safety, especially in oil & gas and chemical industries. The service segment is further divided into testing, inspection, & certification, maintenance and training & consulting. Maintenance services are expected to continue to hold the largest size of the market based on service offerings, followed by testing, inspection, and certification (TIC) services. Maintenance is a critical factor in the overall life cycle of functional safety. After the installation of functional safety, end users have to maintain the SIF and SIL level throughout the life cycle.
The component segment is also further divide into safety sensor, programmable safety system, safety controller/module/relay, safety switch, emergency stop device and final control element.
Functional Safety Market: By Industry
On the basis of industry, the global functional safety market is segmented into oil & gas, food & beverages, pharmaceuticals, chemicals, power generation, metals & mining, water & wastewater and others. The power generation segment is expected to grow during the forecast period as power generation plants pose high risks to human lives as well as the environment. Therefore, a high level of functional safety is required for such plants. Functional safety systems, such as burner management, fire and gas monitoring, and emergency shutdown systems, are widely used in power plants. Fire and gas monitoring solutions are specially deployed in power plants and substations to address applicable laws and regulations. Further, a burner management system (BMS) protects boilers from exploding by ensuring safe and orderly operating sequences during start-ups and shutdowns.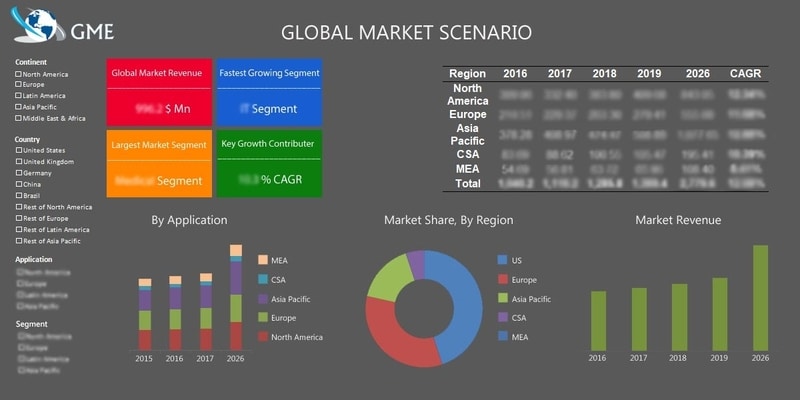 Functional Safety Market: By Region
Asia-Pacific is expected to hold the largest market share. This growth would likely be driven by increasing industrialization in emerging economies such as China and India. Asia-Pacific presents a high potential for installation of functional safety in the oil & gas, chemicals, and power generation industries. The growing demand for petrochemicals in countries such as China and India is enforcing them to increase the production of oil, gas, and chemicals. The adoption of safety automation solutions in manufacturing industries in this region is increasing significantly with rapid industrialization, thereby contributing to market growth.
North America is expected to witness considerable growth in the functional safety market. The growth of the market in the region can be attributed to increased technological advancement in the field of precision tools and sophisticated machine parts. The market of functional safety is also expected to grow in Middle East and Africa. Increased foreign direct investment is one of the major factors propelling the market growth in MEA region. Increased installation of manufacturing plant by some of the multinational companies including Koensigsegg, BMW, and LG among others is expected to positively influence the growth of the market.
Functional Safety Market: End Use Landscape : The end-user landscape entails a list of current and prospective consumers prevailing across the regions. This section briefs you about company addresses, contact details, products, and regional presence of companies who are purchasing or are likely to purchase Functional Safety. The key end-users of the markets are BMW, LG, Bosch, and Siemens among others.
Functional Safety Market: Vendor Landscape
The report contains a chapter dedicated to vendors operating in the market, covering raw material manufactures, equipment developers, manufacturers, and distributors. The report provides these insights on a regional level. This section of the report entails contact details, experience, products manufactured/supplied, and geographical presence of companies.
Functional Safety Market: Share & Competitor Analysis
Some of the key players operating in the Functional Safety market are Johnson Controls (Tyco), Balluff, DEKRA, EXIDA, Mogas Industries, SGS group, Schlumberger, TUV Rheiland AG, TÜV SÜD, Velan Inc, Intertek, Frames Group, Paladon Systems LTD, Proserv Ingenious Simplicity, and Pietro Fiorentini among others.
Please note: This is not an exhaustive list of companies profiled in the report.
In November 2019, Johnson Controls acquired EasyIO Building and Energy Management System (BEMS) growth opportunities in the Americas, Europe, Middle East and APAC building automation markets, as well as the global HVAC and refrigeration markets.
In January 2019, Johnson Controls launched an advanced sound conditioner optimized for low frequency sound attenuation. The product is optimized to target specific frequencies of sound generated by air handling units (AHUs).
The global Functional Safety Market has been studied from the year 2017 till 2026. However, the CAGR provided in the report is from the year 2018 to 2026. The research methodology involved three stages: Desk research, Primary research, and Analysis & Output from the entire research process.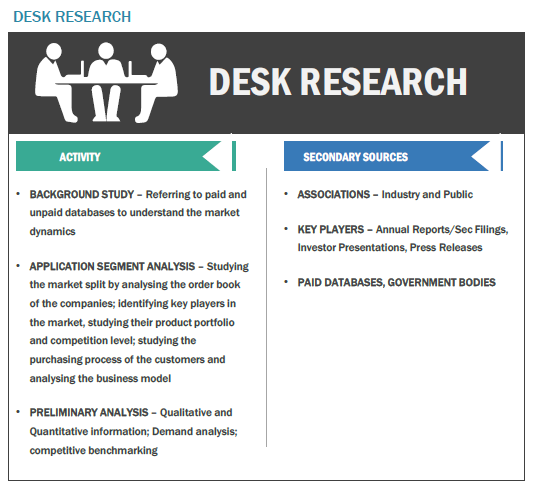 The desk research involved a robust background study which meant referring to paid and unpaid databases to understand the market dynamics; mapping contracts from press releases; identifying the key players in the market, studying their product portfolio, competition level, annual reports/SEC filings & investor presentations; and learning the demand and supply side analysis for the Functional Safety Market.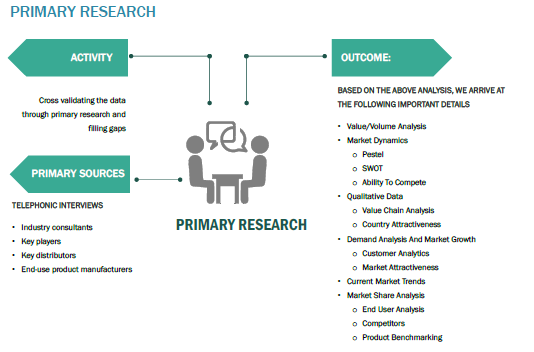 The primary research activity included telephonic conversations with more than 50 tier 1 industry consultants, distributors, and end-use product manufacturers.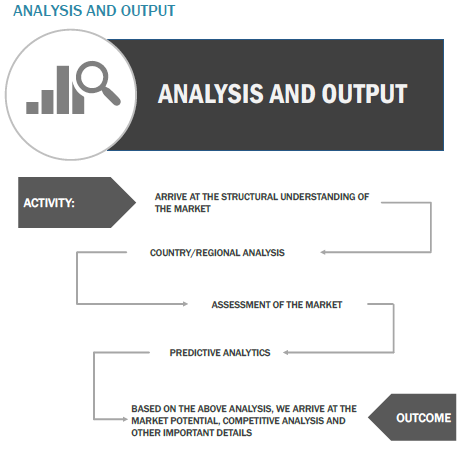 Finally, based on the above thorough research process, an in-depth analysis was carried out considering the following aspects: market attractiveness, current & future market trends, market share analysis, SWOT analysis of the companies.