Medical Coatings Market Insights
The medical coatings market is expected to grow at a significant CAGR during the forecast period. One of the major factors driving the market growth is the awareness among people about minimally invasive surgery and healthcare-acquired infection. Increase in the elderly population and increasing awareness about healthcare coupled with per capita healthcare expenditure and various government initiatives to improve the quality of healthcare infrastructure across all the emerging economies are some of the other factors boosting the growth of the market.
Medical devices, components, and electronics require protection in order to be effective and safe. Bodily fluids, contamination, electrical charges, and moisture can make the life-saving device ineffective and useless. Medical coatings should be ideal and sterilized for glass, plastics, metals, ceramics and silicone rubber in order to make them effective.
The global market for medical coatings is driven by advancement and inclination towards minimally invasive procedures, the surge in disposable incomes of the population across the globe, increased demand for implantable devices and rise in awareness among people about HAI (hospital-acquired infections).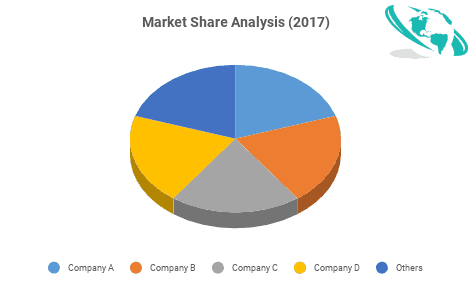 Medical Coatings Market: By Type
The medical coatings market can be divided based on the type into two segments namely, Hydrophilic and Hydrophobic Coating. In terms of value and volume, it is expected that hydrophilic coatings market will grow at a high CAGR during the forecast period. One of the factors contributing to this growth is high lubrication, which in turn increases the usage of hydrophilic coating in medical devices such as cardiac pacemakers and others. Other factors driving the demand for hydrophilic coatings are its ability to withstand various maintenance procedures such as sterilization, storage, and cleaning.
There are various other types of coatings based on the functions and performance such as protective, antimicrobial, lubricious, optical, pharmacological and others. In terms of volume antimicrobial coatings is accounted to have majority share and is expected to hold its dominance during the forecast period. The factors driving the growth are high compatibility with various devices and low cost. It is anticipated that the increase in research and development activities is going to boost up the growth of antimicrobial coating in implantable devices.
Medical Coatings Market: By Applications
Based on the application segment the medical coatings market can be segmented into medical devices, medical equipment, implants, and tools. Presently, medical devices are accounted to have the largest share of the market and are expected to grow at a significant CAGR during the forecast period. Medical coatings are majorly used for coating devices such as optical, cardiovascular, endoscopic, orthopedic and radiology devices. These coatings should be compatible with the substrate on which these are applied and should be able to withstand cleaning, sterilization and other conditions in which the device can be used.
In terms of volume, it is anticipated that cardiovascular will witness significant gain in CAGR during the forecast period. The factor behind such growth could be increased preference for cardiac pacemakers and implants. Moreover, increased government spending on healthcare and favorable policies including reimbursement coverage will boost the growth of the industry.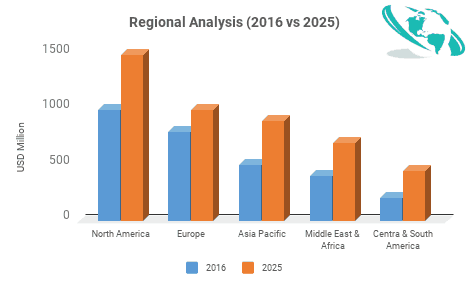 Medical Coatings Market: Regional Insights
North America is dominating the medical coatings market, with the U.S. contributing its majority share. North America was accounted as the largest region in terms of market revenue share for Medical Coatings Market. The region's dominance can be attributed to the various factors such as rising frequency of cardiometabolic disorders (deep vein thrombosis and pulmonary embolism) along with favorable healthcare resources will boost the market demand. Other factors such as rising awareness among the general public regarding commercially available products, a high number of advanced surgical treatments and better healthcare infrastructure will further boost the market growth in the region.
The Asia Pacific market for medical coating is expected to deliver significant revenue gain during the forecast period. One of the factors behind this growth is increasing demand for better healthcare facilities coupled with an increasing number of hospitals. High obesity amongst the general population will make them prone to cardiac diseases, which in turn will boost the demand for medical equipment across the region.
Medical Coatings Market: End-Use Landscape
The end-use landscape entails a list of current and prospective consumers prevailing across the regions. This section provides company addresses, contact details, products, and regional presence of companies who are purchasing or are likely to purchase medical coatings over the coming years. Some hospitals and ambulatory surgical centers which are currently using medical coating devices and are likely to use in the future are Abbott Laboratories, Boston Scientific, Johnson &Johnson, Cardinal Health, Medtronic and others.
Medical Coatings Market: Vendor Landscape
The report contains a chapter dedicated to vendors operating in the market, covering raw material manufactures, equipment developers, manufacturers, and distributors. The report provides these insights on a regional level. This section of the report entails contact details, experience, products manufactured/supplied, and geographical presence of companies.
Medical Coatings Market: Share & Competitor Analysis
Some of the key players operating in the medical coatings markets are Hydromer Inc, Royal DSM, AST Products, Surmodics Inc., Precision Coatings, Abbott Laboratories, Covalon Technologies, and others.
Please note: This is not an exhaustive list of companies profiled in the report.
In January 2014, DSM Royal started its medical coating service plant for medical device component geometrics and sizes for Comfortcoat hydrophilic lubricious coatings. The company signed a merger agreement in January 2012, with EPflex in order to launch new set of guide wires for expansion of its product portfolio.
NSF, an American seed funding organization has made awarded 2500 awards to small businesses and startups. Since 2014, awardees have received USD 3.5 billion in private investment. In year 2017, Apptronik received award of USD 224,924 by NSF in advanced manufacturing and Nanotechnologies.
The global Medical Coatings Market has been studied from the year 2016 till 2025. However, the CAGR provided in the report is from the year 2017 to 2025. The research methodology involved three stages: Desk research, Primary research, and Analysis & Output from the entire research process.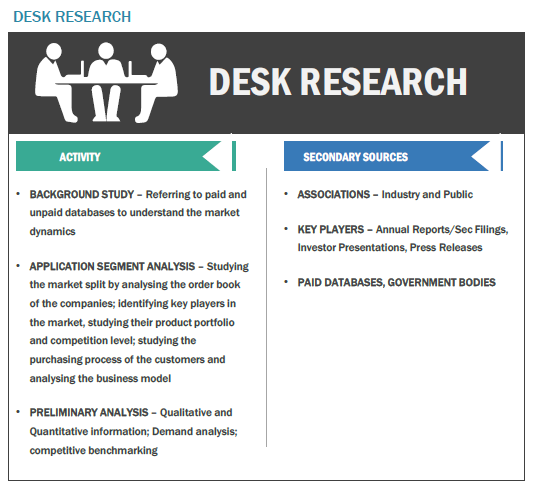 The desk research involved a robust background study which meant referring to paid and unpaid databases to understand the market dynamics; mapping contracts from press releases; identifying the key players in the market, studying their product portfolio, competition level, annual reports/SEC filings & investor presentations; and learning the demand and supply side analysis for the Medical Coatings Market.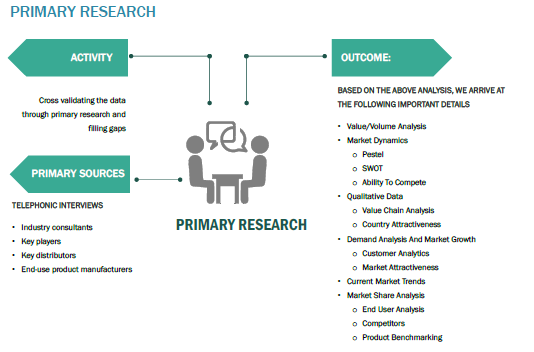 The primary research activity included telephonic conversations with more than 50 tier 1 industry consultants, distributors, and end-use product manufacturers.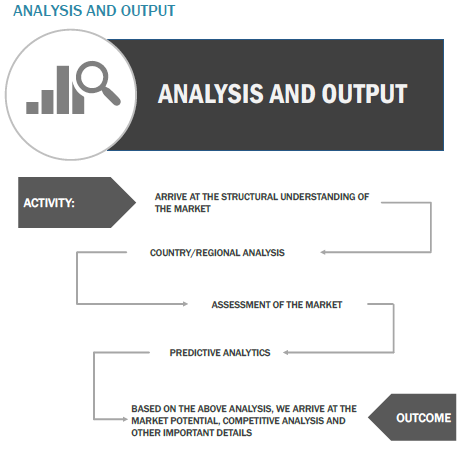 Finally, based on the above thorough research process, an in-depth analysis was carried out considering the following aspects: market attractiveness, current & future market trends, market share analysis, SWOT analysis of the company and customer analytics.