Global Smart Cards Market Insights
The global smart cards market is anticipated to grow at a high CAGR over the forecast period. Increased government emphasis on cashless transactions has significantly increased the number of online transactions across the world, thereby augmenting the demand for smart cards.
The market growth can also be attributed to its increased application across several verticals including telecommunications, healthcare, e-commerce & retail, and BFSI among others. The industries which previously used to rely on other machine readable technologies have started shifting their focus to smart cards as the calculated return on investment is growing per year.
The growing number of security breaches across the globe has led to an increase in security awareness thus increasing the demand for smart cards in the foreseeable future. Their reliability and enhanced security features are the best attributes that contribute to the growth of overall smart cards market. Apart from information security, smart cards can ensure greater security of services and equipment by providing access to only authorized users.
Also, high reliance of consumers on Near Field Communication, Internet of Things, and e-commerce among others are likely to augment the market growth over the years. Moreover, growing trend of M2M communication along with rising need for storage and processing capabilities, are further likely to stimulate the market growth.
However, high migration costs associated with these cards are likely to hinder the market growth. Moreover, the payment merchants hesitate to accept capital-intensive point of sale terminals which is also likely to affect profitability of market.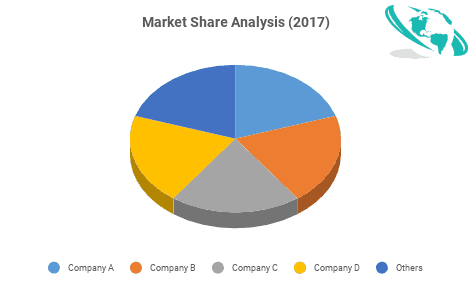 Smart Cards Market: Type Insights
The market is segmented into Contact Cards, Contactless Cards, and Multi Component Cards, based on type. Multi component card segment is anticipated to grow at the highest CAGR over the forecast period due to its effectiveness and advanced security applications. These cards are for specific market applications. The segment is further divided into Vault Cards, Fingerprint Cards, One time display cards, Bio-Assaying Fluidics Sensor Cards.
Contact cards are the most commonly used type of smart cards and it accounted for a significant share in 2016 due to increased level of processing power, flexibility and memory.
Smart Cards Market: Connectivity Insights
By connectivity, the market is divided into direct physical contact and wireless connectivity. Wireless connectivity segment is projected to grow lucratively in the forecast period due to its easy applicability, increased mobility, and scalability. The transactions using direct physical contact has also accounted for a substantial share in 2016.
Smart Cards Market: Chip Type Insights
The market is segmented into memory chips and microcontroller chips, based on chip type. Memory chips segment is likely to register steady growth over the coming years due to its increased application in verticals such as banking, retail, and healthcare sectors. On the other hand, microcontroller chips are advanced and possess enhanced security features. This, in turn is expected to boost the segment growth by 2024.
Smart Cards Market: Operating System Insights
The market is segregated into Fixed File Structure Card Operating System, Dynamic Application Card Operating System. Dynamic application card operating system successfully fulfills the ecosystem requirements of security credentials. The segment is anticipated to grow at a substantial rate over the years. However, high cost associated with it might hamper the demand for the segment.
Smart Cards Market: Application Insights
Based on application, the market is segmented into telecommunications, domestic applications, e-commerce & retail, BFSI, government, healthcare, hospitality, others.
Telecommunication sector is likely to witness the highest growth rate over the forecast period due to increased consumption of PCs, laptops, and smart phones among others across the world. In 2016, the smart cards accounted for shipments of 5.4 billion smart cards in telecommunication sector.
BFSI and healthcare segment are also expected to hold substantial market share over the coming years. Healthcare organizations are also incorporating wide usage of smart cards with varied features and applications.
Smart Cards Market: Regional Insights
The market in Asia Pacific is anticipated to witness an accelerated growth over the forecast period attributing to the increasing number of consumer electronics industries in this region. Demand is primarily expected to arise from countries such as Japan, China, and India. Moreover, the increasing government initiatives such as Digital India are expected to boost the growth of the smart cards market in India.
Europe also held a significant market share in 2016 followed by North America. The regional growth of Europe is attributed to increased usage of smart cards in health insurance and banking sectors. Demand is majorly expected to arise from Germany.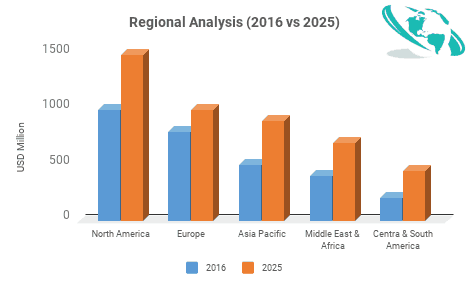 Smart Cards Market: Vendor Landscape
The report contains a chapter dedicated to vendors operating in the market, covering raw material manufactures, equipment developers, manufacturers, and distributors. The report provides these insights on a regional level. This section of the report entails contact details, experience, products manufactured/supplied, and geographical presence of companies.
Smart Cards Market: Competitive Landscape
The global market for smart cards is significantly large due to the presence of numerous manufacturers. Some of the key players profiled in the report include Gemalto NV, Infineon Technologies AG, Texas Instruments, NXP Semiconductors NV, Arm Holdings PLC, Atmel Corp, Datacard Corp, Diebold Inc, Fujitsu Ltd, Giesecke & Devrient Gmbh, and Inside Secure SA among others.
Please note: This is not an exhaustive list of companies profiled in the report.
The global Smart Cards Market has been studied from the year 2016 till 2025. However, the CAGR provided in the report is from the year 2017 to 2025. The research methodology involved three stages: Desk research, Primary research, and Analysis & Output from the entire research process.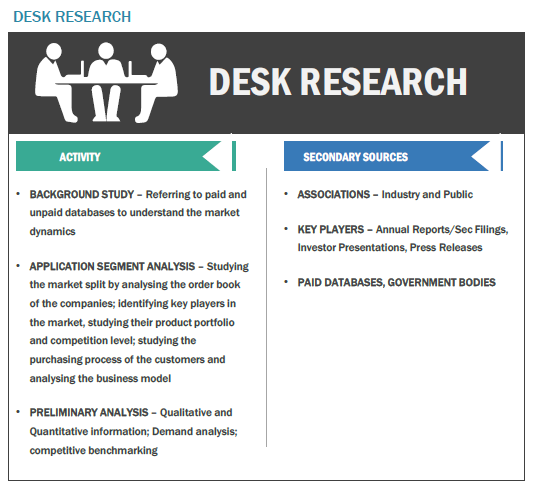 The desk research involved a robust background study which meant referring to paid and unpaid databases to understand the market dynamics; mapping contracts from press releases; identifying the key players in the market, studying their product portfolio, competition level, annual reports/SEC filings & investor presentations; and learning the demand and supply side analysis for the Smart Cards Market.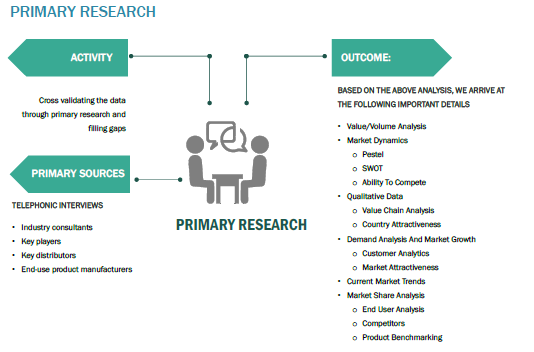 The primary research activity included telephonic conversations with more than 50 tier 1 industry consultants, distributors, and end-use product manufacturers.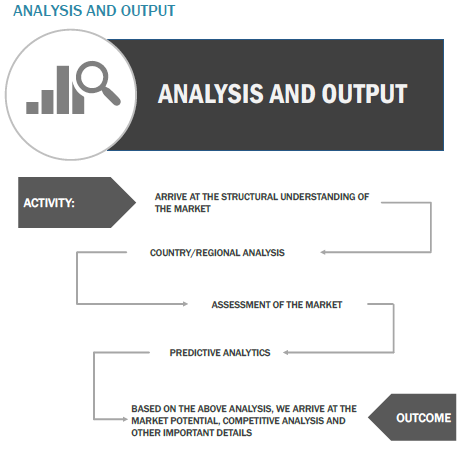 Finally, based on the above thorough research process, an in-depth analysis was carried out considering the following aspects: market attractiveness, current & future market trends, market share analysis, SWOT analysis of the companies and customer analytics.