Wireless Display Market Insights
Increasing Smartphone proliferation coupled with the rise in investment in R&D by companies due to increasing technological advancement is expected to create demand for the wireless display market. Usage of digital multimedia content in the present generation is expected to boost the market in the forecast period.
The demand for faster wireless connectivity along with the availability of the digital contents may assist the wireless display market to expand in the future. The requirement for digital devices such as computers, TVs, Ultrabooks, and tablets has been escalating at present. Increasing penetration and technological advancements are expected to expand the industry in the forecast period.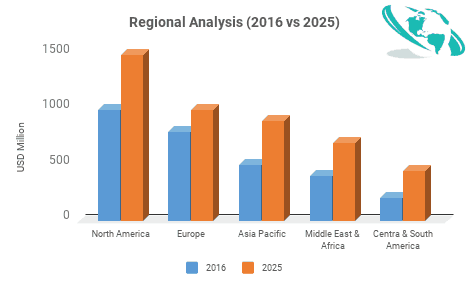 Wireless Display Market - Product Insights
Rugged handheld computers and Smartphones held the largest share of the wireless display market in 2016. Demand for this industry is mainly witnessed in defence, transportation, government and industrial applications. These devices are efficient and easy to use and trace products and roadmaps when used in transportation and other industrial applications.
Products involved in this industry that support wireless display are Smartphone, Handheld computers, Tablet PC, Laptop & Notebook, Avionic Display, Vehicle-Mounted Computer and Panel PC & Mission Critical Display among others. These products are expected to have a booming demand in the forecast period due to the increasing technological advancement.
RAD is a ruggedized compatible cockpit display in the aviation industry. This device adapts easily to the new technologies such as corresponding to smaller pixel pitches, increased refresh rates, contrast and color gamut enhancements techniques, and higher resolutions among others. JetJukebox is another such device which used in aircraft cabin for entertainment.
Wireless Display Market - Application Insights
Automotive and transportation industry is expected to demand these products due to their need for efficient deliveries and pickups. The market is expected to witness a rise in the forecast period owing to the easy adoption and reduced errors in the services provided.
Improved access to information and analysis is providing better solutions to end users in defense and providing expansion in the defence sector. It is used to improve security and infrastructure in the market. It provides paperless production of data to make the process faster and real data time delivery, track quality and schedule parts delivery among others.
Vehicle-Mounted computers are devices which are used in cars, trucks and other transportation vehicles for clear data accessibility. This device assures improved services and reduced errors in shipping, put away, picking, and receiving for goods applications from warehouse to inside a freezer.
Wireless Display Market - Regional Insights
North America has been leading the market share of this industry in 2016. To optimise output and expand product process, this region emphasizes on adopting advanced technologies. The U.S Department of Transportation has encouraged the use of electronic logging devices (ELDs) to improve roadway safety leading to a growth of the wireless display market in this region.
The wireless display market is expected to witness the highest growth in the Asia Pacific region in the forecast period due to its growth in transportation and manufacturing sectors. Various opportunities for growth and R&D by the government are expected in the defense sector of Asia Pacific region owing to the accuracy and efficiency of this technology.
Wireless Display Market: End-Use Landscape
The end-user landscape entails a list of current and prospective consumers prevailing across the regions. This section provides company addresses, contact details, products, and regional presence of companies who are purchasing or are likely to purchase the wireless displays over the coming years. Some leading consumers of battery recycling markets are Samsung, Apple, Huawei, Oppo Electronic Corp., Lenovo, LG Electronics, TLC Communication,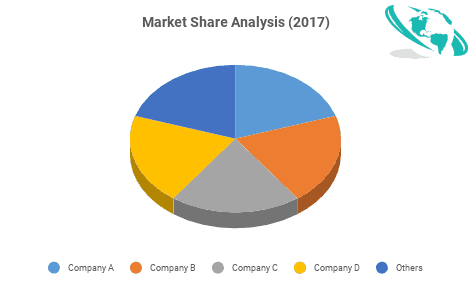 Wireless Display Market - Competitive Insights
Wireless Display (WiDi) technology is developed by Intel to stream videos and audios from compatible devices such as Ultrabook Branded laptops. AirPlay is another such device but unlike WiDi, it only connects with Apple TV and other official vetted brands. It licenses various other audio equipment manufacturers such as Sony, Pioneer, and Phillips.
The major players in the market are Zebra Technologies Corp. , Getac Technology Corp., Sparton Corp., General Dynamics Corp. (US), Xplore Technologies Corp., Trimble, Inc., Esterline Technologies Corp., Panasonic Corp., and Advantech Co., Ltd. (Taiwan),Honeywell International, Inc., L3 Technologies, Inc. (the US), Curtiss-Wright Corp., Elbit Systems, Ltd., Dell Technologies Inc., and Beijer Electronics AB, and Kyocera Corp. among others.
Please note: This is not an exhaustive list of companies profiled in the report.
The global Wireless Display Market has been studied from the year 2016 till 2025. However, the CAGR provided in the report is from the year 2017 to 2025. The research methodology involved three stages: Desk research, Primary research, and Analysis & Output from the entire research process.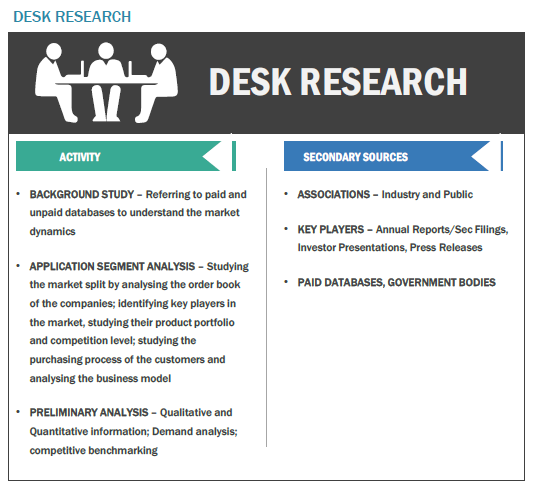 The desk research involved a robust background study which meant referring to paid and unpaid databases to understand the industry analysis; industry trends; market analysis; market trends; market dynamics; mapping contracts from press releases; identifying the key players in the market, studying their product portfolio, competition level, annual reports/SEC filings & investor presentations; and learning the demand and supply side analysis for the Wireless Display Market.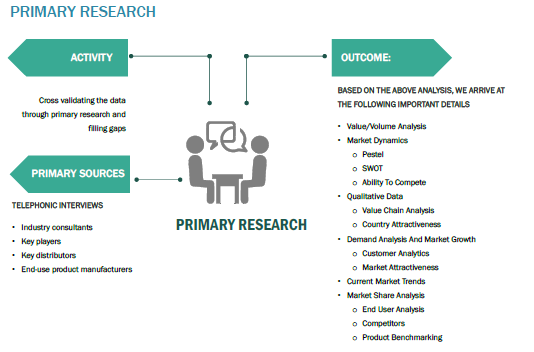 The primary research activity included telephonic conversations with more than 50 tier 1 industry consultants, VPs, CEOs, COOs, financial consultants, business consultants, strategy consultants, project management consultants, business management consultants, distributors, and end-use product manufacturers.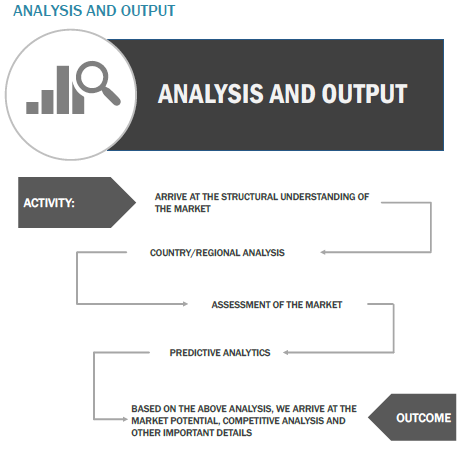 Finally, based on the above thorough research process, an in-depth analysis was carried out considering the following aspects: market attractiveness, current & future market trends, market share analysis, demand forecasting, SWOT analysis of the company's manufacturing Wireless Displays, and customer analytics.