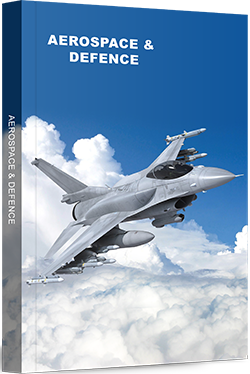 Aviation Space Technologies Market Research Reports
Military aviation & space industry comprises companies & firms that operate by designing, manufacturing, producing and supplying of complete military aviation related products such as aircraft, space vehicles, carriers, missiles, and all the components and associated parts. The on-going fleet modernization, aircraft life extension plans, and replacement of aging aircraft are driving the growth of the military aircraft market. The increasing military spending, fueled by the on-going political conflicts and territorial disputes, is generating demand for advanced military aircraft to strengthen the military capabilities during the forecast period.
One sector in the field of aerospace and defense is emerging. Another market in the world of technology is stepping up, and this sector is focused on aviation and space technologies. These markets or companies focusing on this field creates innovative and top of the line defense systems suited for aviation and space industries.
Aviation Space Technologies Market Research Reports
Aerospace and defense technology is important for air vehicles to avoid problems or risk from happening while on air. One of the known companies to be known in these fields is the Adani defense systems, Esterline Corporation and many more. These companies dwell in the field of aerospace & defense technology keeping aircraft with the up-to-date systems.
These companies, such as yours, if yours are dwelling in the same field also have different factors that can affect the general state of the company. In line with this, data and information deemed necessary for the company's growth must be extracted. Luckily, one particular company likely fits the requirement your company needs.
Global Market Estimates is a company dedicated to bringing essential up-to-date marketing data beneficial for your company. The company's services are carried out by experts and experienced analysts to bring you in deep analysis and data. Here are some of the services which you may enjoy upon working with us:
Research/Syndicate Studies
The company understands that the industry of aviation space technologies is emerging and growing. And by growing, other companies are also starting to focus on the same field, as they may be seen as competitors. Through our syndicate studies, we can provide you with essential data regarding your competitors, which your company uses to enhance the overall performance. Aside from those, we can also provide your company with market or industry trends concerning aerospace and defense to serve as a guide in your decision and analysis.
Consulting Services
Companies involved in aviation technology and space technology doesn't always have it easy. Problems or liabilities may arise, and this may not be in their powers to be addressed. Our company may provide yours with several answers or solutions to your requirements. Our expert analyst will be conducting research and information to give you some of the best consultations or recommendations according to your requirements.
Customization Services
If your aerospace and defense technology company needs in-depth data, then our company is also capable of. We can deploy our expert analyst to conduct more detailed and elaborated information deemed necessary for your company. Analysis within the company will be provided to keep you update on the financial health and the general state of the company. These data can also be used as the foundation for a more detailed and well-thought decision that can lead the company to success.
The company provides extensive research and information gathering services, which can help industries such as aerospace and technology. Your corporation, company or establishment will be provided with substantial data which can help to back-up marketing decisions that can lead to success and superiority. Recommendations and consultations will also be provided upon in-depth analysis. Work with our company, and you will be in good hands.
Explore all Reports