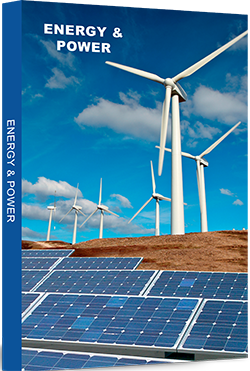 Energy & Power Control Devices Market Reports
Humans are special creatures. We are given the capability to reason and it is very evident as time passes by. With the world getting technological every day, human brains have not failed us to deliver things that will make our life easier and faster. And as we enter the digitalization era, we cannot deny the fact these inventions had brought amazing things that benefit us. One can be seen in various industries built by men and such industries include the energy and power sector. Having this industry had aid us a lot especially in the economy of every country. So, to further develop this sector, people had created devices that will ensure its success.
These are energy power control devices that are expected to bring positive changes in the said industry. The devices are part of the Energy management systems that will be of great help in the programs that the government is going to make for various reasons. These reasons include the alleviation of carbon footprints that we emit, some policies, and in the industrial sector. Because these circumstances have been occurring in the present years, the need for this energy management system has been so important to provide solutions.
Energy & Power Control Devices Market Reports
Devices like the meters, controllers, monitors and thermostats will be in demand because it is an imperative factor for the situation. Aside from that, microcontrollers are also projected to be needed because of its use in several machines like the remote controls, toys that children buy and appliances in the home that a family needs.
In connection with the energy management system, a device called Power Electronics also has an essential role in the industry. This device allows an effective and safe transfer of power to a load that comes from a source. This tool is helpful in developing energy conservation which is what needs right now. Power Electronics can control the direction of the energy whether unidirectional or bidirectional but as of now, this device can be seen working to avoid the loss of the power as well as enhance its speed in electric vehicles and renewable resources. The market that the device will uphold is projected to gain, by the year 2022, a money worth $25 billion. In a competition analysis, many players in the market that belong to Power Electronics have gained strategies that will work for their companies like how they are going to launch a certain product.
With the rise of these devices, the development of the energy and power industry will probably boost rapidly. Such tools have created themselves a spot in this world to help our economy going as well as taking consideration the environmental concerns we have right now. Because today, it is important that we think clearly of what we create. It is vital that we know its benefits and the risks that it might impose not just to us, humans, but to all the things surrounding us. We might have these devices sculpturing our wealth, but we might also lose the only home we've got. And we cannot afford that happening.
Explore all Reports