Who is a Business Consultant?
Business consultants offer management consulting to organizations to improve their performance and efficiency. These professionals aim at analysing businesses and strategize solutions to meet their goals. A business consulting service involves:
Providing expertise in the existing market or new market;
Identifying problems;
Initiating change;
Providing objectivity;
Reviving an organization;
Creating a new business;
What does a Business Consulting Service entail?
Any business consultant starts with the 'discovery phase'. In this phase they learn more about the mission and vision of the client company. The better the research, the better idea the consultancy firm has about the goals of the client. Once the business consultant has developed an in-depth understanding of the company, the next phase is known as 'evaluation phase.' In this phase, the business service consultant attempts to identify the strengths and weaknesses of the company and how to work on them. There could be issues with management or marketing or sales. The business consulting team would draw up solutions to capitalize on the strengths and rectify the weaknesses.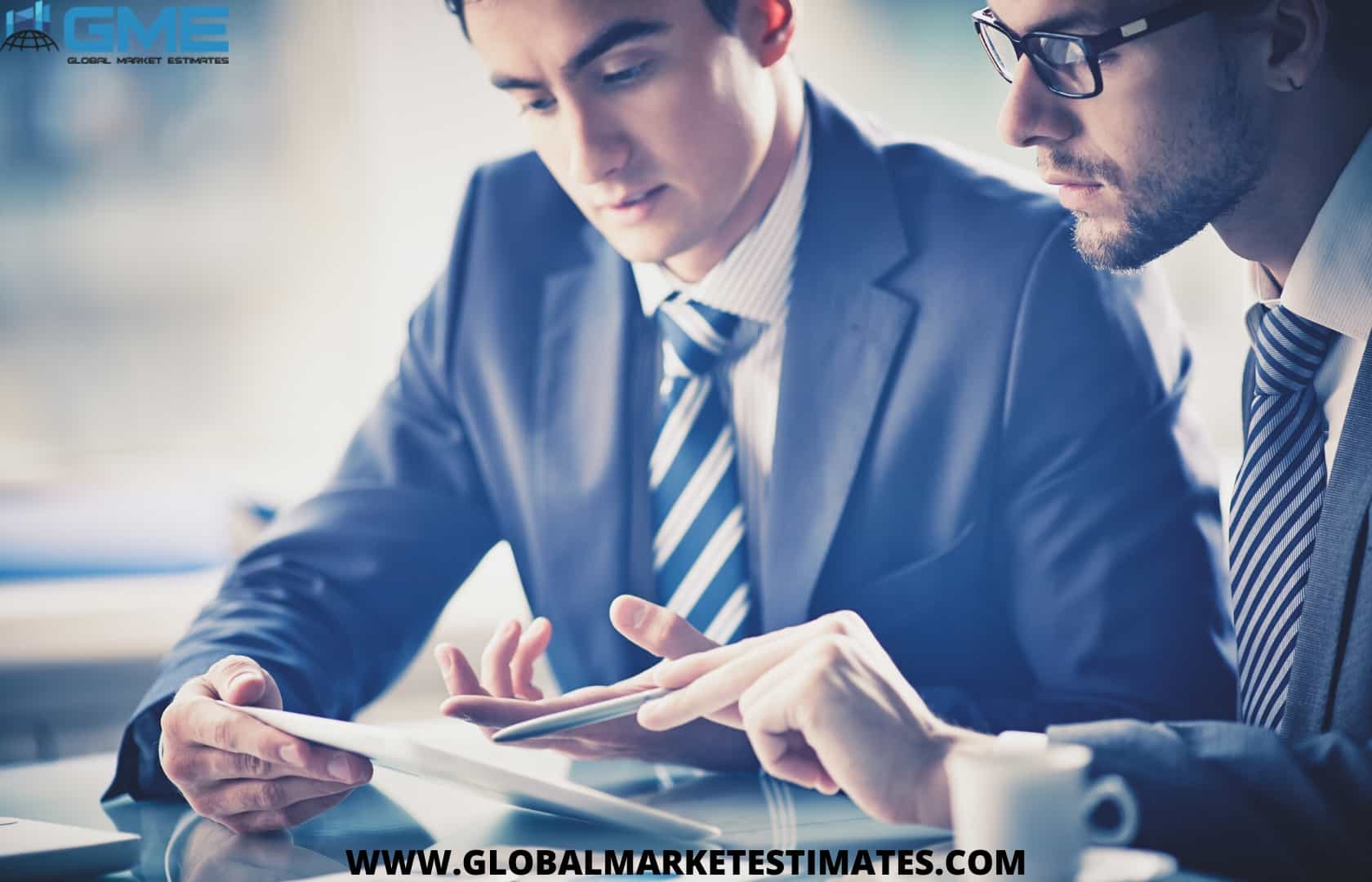 Business Consulting Services at GME
At Global Market Estimates Research and Consultants (GME), a lot of focus is given to the most critical issues that the companies might be facing in the fields of price trends in emerging markets, geographic usage patterns (emerging economies), channels for material procurement, identification of KPIs and innovators for high revenue potential markets, and a host of other areas across all industries.
GME conducts business consultant services in three phases:
Discussion with the client to understand their problems in full, subsequently do a feasibility analysis and give a date for the deliverable;
Discussion to showcase the interim deliverable to exhibit the progress made and hold interim discussions for course correction;
The final proofreading and fact-checking to deliver the highest-quality final deliverable
The consulting projects aim at levering the strengths of the companies and highlight opportunities that come their way. GME has a tie-up with 15000+ industry professionals to leverage their expertise and unique research value. These professionals use different forms of analysis (PESTLE, SWOT) to provide insights that are delivered in a usable and interactive format to our clients rather than just data and knowledge. This is the reason why GME has been able to service many Fortune 1000 companies.
At GME, the pool of industry consultants, CEOs, COOs, financial and business consultants together with other experts together join to solve the most complex business problems of the customer so that they can enjoy a competitive advantage over their competitors. GME provides its clients with value-added solutions and professional market-intelligence services that helps them to meet strategic business goals and make informed business decisions. GME is also highly particular about quality maintenance, ensuring that its business consulting services end only when a panel of auditors approves the quality of the final deliverable to be handed over to the clients after rigorous checking and proofreading.
The kind of services provided by GME-
Benchmarking Studies- Compare the company's facts and metrics with industry standards for both channels and products;
Competitor Intelligence: Gather and evaluate information related to competitors operating in the environment;
End-user Analysis: Identify the needs of the customers to provide the highest quality solutions;
Forecasting: Forecast the demand for the products being developed as well as the end-products and estimation of the market;
Market Assessment and Entry: Study the potential of the proposed product in the market by evaluating the market dynamics;
Product Development: Assist in the development of the new product in planning, research and design;
Partner Analysis: Identify the most suitable partners for business needs;
Portfolio Optimization: Provide assistance to optimize and manage product portfolios;
Pricing Analysis: Help to study and evaluate product pricing and trends;
Technology Assessment: Evaluate and suggest the use of upcoming technology to provide a competitive business edge