A Ball valve refers to a type of quarter-turn valve 'which has a pivoting, perforated and hollow ball which can control flow through it.' Ball valves are, despite long usage periods, very durable, reliable, performs well and closes securely. For control applications, ball valves are known to make the best choice with such excellent qualities. They are of various types, like, Full port, reduced port, V port, Cavity filler, Trunnion and Multiport. Ball Valves have application in air, gaseous, and liquid applications requiring bubble-tight services.
The global ball valves market is projected to record a compound annual growth rate of 3.5 per cent during the forecast period [2020-2026]. The growing need for ball valve replacement, growth in energy consumption, increasing industrialization, urbanization, and smart city initiatives across the world are the key factors driving the market. With the demand for industrialization expanding in developing economies, the need for ball valves are growing as well. This factor is likely to boost the growth of global ball valves market. Recently, Internet of Things (IoT) for customized products has emerged. This concept has brought about an Industrial Revolution along with the concept of Industry 4.0. The emergence of IoT is also likely to drive the global ball valves market. The integration of IoT-enabled ball valves to prevent unexpected downtime, use of 3D printers in manufacturing lines, growing number of refineries, and petrochemicals and chemicals plants across the globe are expected to considerably propel the growth of the global ball valves market in the coming years.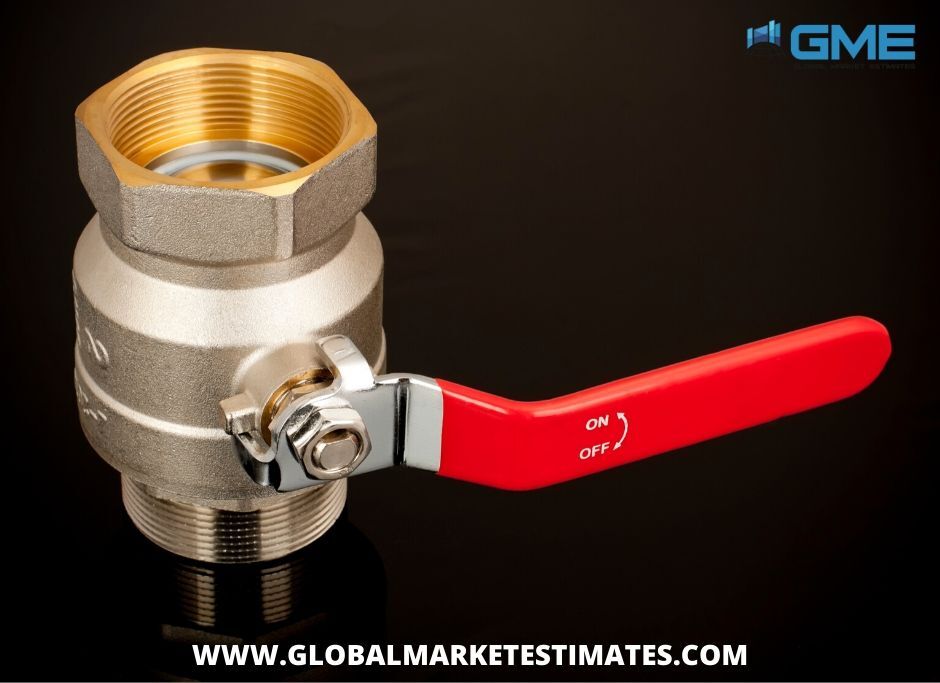 The ball valves market, by material, can be segmented into stainless steel, cast iron, alloy based, cryogenic, and others. The stainless-steel ball valves market is expected to witness a major growth during 2020 and 2026.
The global ball valves market for the water & waste water industry is expected to witness significant growth during the forecast period. This would be owing to the factors, such as, increasing population, scarcity of fresh water resources, and a wide presence of salinized water against freshwater are increasing the demand for desalination and wastewater treatment plants. With government initiatives to provide safe and consumable fresh water for cleaning processes, agriculture, and other domestic purposes. Hence, these investments in the new facilities of water treatment plants are driving the demand for the global ball valves market.
In region-wise analysis, the Asia Pacific region is expected to account for the largest share of the global ball valves market during the forecast period. This region is projected to grow owing to the population growth and rapid urbanization in developing economies, such as China and India, have prompted the speedy development in the region. This is expected to boost the demand for the global ball valves market from several industries such as energy & power, water & wastewater treatment, construction, chemicals, pharmaceuticals, and oil & gas.
Some of the key players in the global ball valves market include Emerson Electric Co. (US), Flowserve Corporation (US), Cameron–Schlumberger Ltd. (US), Crane Co. (US), IMI Plc. (Finland), Kitz Corporation (Japan), Metso (Finland), and Neway Valves Co. Ltd (China). Emerson (US) has emerged as a leader in process control solutions and overall valve industry. This is because the company has shown consistent growth in the global ball valves market by helping its customers achieve superior projects and operational efficiencies through its extensive product portfolio and vertical industry expertise.