According to a new market research report published by Global Market Estimates, the Global Clinical Administration Market is expected to grow at a CAGR of 12.2% during the forecast period, to reach USD 15.0 billion by 2026. Increasing patient volume data due to the rising patient admission to healthcare centres, rising need for patient monitoring and patient safety, increasing number of hospitals and clinics in developing regions, increasing need for healthcare cost reduction, and shift of government focus from traditional data management and maintenance to integration of IT with healthcare services are some of the factors driving the market growth.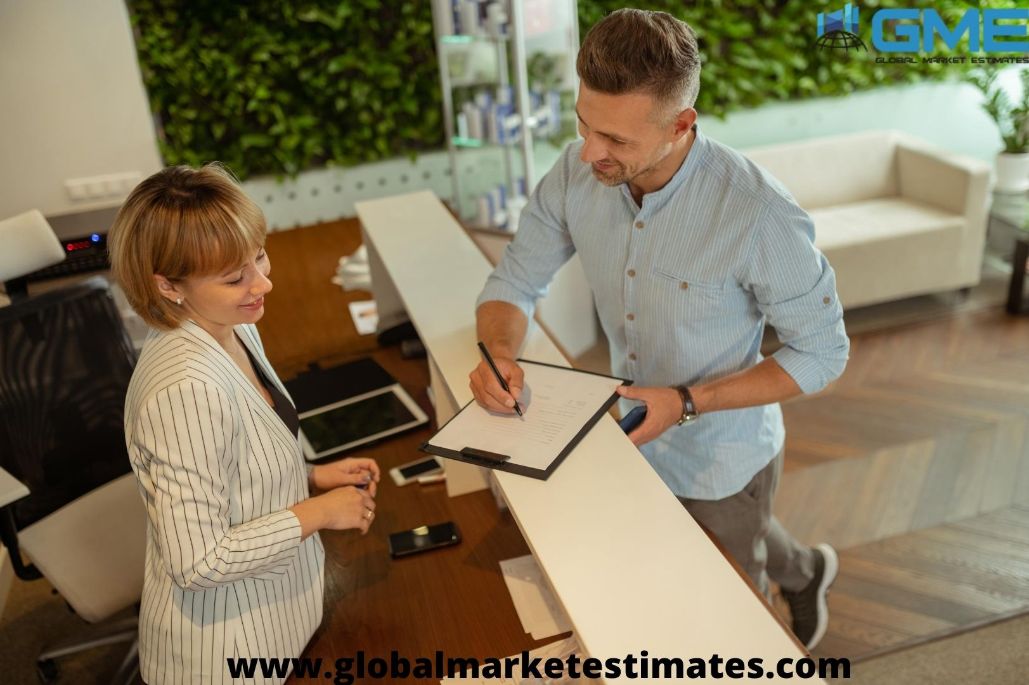 Key Market Insights:
The global clinical administration market is estimated to be valued at USD 7.5 billion in 2020
The data management solutions segment is estimated to dominate the global market in terms of type of solutions from 2020 to 2026
The hospital & clinics segment will register the fastest growth and have the highest market share in the global clinical administration/workflow solutions market in 2020
The clinical administration market in terms of region is dominated by North America and is expected to grow at a significant CAGR% over the coming years
Major players in the Clinical Administration market include: Allscripts Healthcare Solutions, Inc., Cerner Corporation, NXGN Management, LLC, McKesson Corporation, Koninklijke Philips N.V., Hill-Rom Services Inc., Cisco, GE Healthcare, Stanley Black & Decker, Inc., Vocera Communications, ASCOM, Athenahealth, Inc., Voalte, Azure Healthcare, 3M and other companies. (Other companies include OSP labs, Kareo, MTBC Inc, Phreesia, LeanTaaS, Qventus, ManageMyHealth, inSync Healthcare solutions, Infor, Inc., Greenway Health, Next Gen Healthcare, Virence Centricity Partner, BrainLabs, Nous Infosystems and Beacon).
Browse the Global Clinical Administration Market Report @:https://www.globalmarketestimates.com/market-report/global-clinical-administration-market-2179
Type of Solutions Outlook (Revenue, USD Million, 2020 - 2026)
Data Management Solution
Communication Solution
Nurse Call Alert Systems
Unified Communication Solutions
Workflow Automation Solution
Patient Flow Management Solution

Patient Registration
Patient Tracking
Patient Billing
Nursing And Staff Scheduling Solutions
Care Collaboration Solution
Medication Management Solutions
Perinatal Care Management Solutions
Acute/ Chronic Care Management Solutions
Other Care Collaboration Solutions
Doctor Round Solutions
Patient Report & Analytics Solutions
Patient Survey Solutions
End User Outlook (Revenue, USD Million, 2020 - 2026)
Hospitals & Clinics
Long Term Facilities
Ambulatory Care Centres
Other Medical Centres
Regional Outlook (Revenue, USD Million, 2020 - 2026)
North America
Europe
Germany
UK
France
Spain
Italy
Rest of Europe
Asia Pacific
China
India
Japan
South Korea
Australia
Rest of APAC
Central & South America
Brazil
Argentina
Chile
Rest of CSA
Middle East & Africa
Saudi Arabia
South Africa
UAE
Rest of MEA