Construction Thermochromic Material is an advanced material which helps in improvising internal temperature and insulation in building structure. The industry offers various materials and types to suit different requirements in the infrastructure industry. Drastic changes in weather due to global warming have resulted in undesirable weather conditions i.e. extreme hot or cold seasons. Thus, the introduction of these advanced resources will help in achieving optimum temperature and insulation inside the building.
Browse the Report @ https://www.globalmarketestimates.com/market-report/global-construction-thermochromic-material-market-3043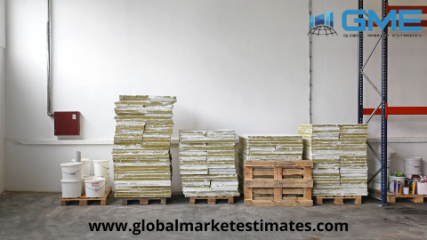 High adoption of pigment-based material in Construction Thermochromic Material Market
Product advancement in order to support industry development towards modern housing resources and techniques has instigated pigment-based material adoption in the construction sector. Benefits such as temperature balance, high performance, better compatibility, and comparatively economical than other material types will induce the demand. Increased emphasis on high-performance building solutions, long-lasting resources, and minimal maintenance has supported the construction thermochromic material demand.
Roof application will witness the highest growth
Under the application segment, the roof is projected to witness the highest growth during the forecast period. Improved insulation and temperature balance in the internal environment will instigate the demand in this segment. Increasing preference for updated technologies in the housing sector to achieve more competence in terms of heat control may result in high penetration.
Asia Pacific led the regional market
The Asia Pacific dominated the global construction thermochromic material market size. Heavy spending on new and refurbished infrastructure along with increasing adoption of sustainable resources will stimulate regional growth. Construction industry expansion in China, India, and Singapore owing to high spending on housing will penetrate the product demand in these countries. The government's role in promoting smart building solutions will elevate the market expansion.
Industry share is fragmented in nature
Global industry share is partially fragmented by nature with limited companies holding the significant share. LCR Hallcrest, Hali Pigment, QCR Solutions, Chromatic Technologies, and Olikrom being the key revenue generators in the industry. A large number of local companies occupying the domestic market makes the market fragmented and competitive in nature.
Other keynoted players in the market include Shanghai Caison Color Material Chem. Co., Fraunhofer IAP, Ltd, Matsui International Co., Inc., New Prismatic Enterprises Co., H.W. Sands Corp., MICI, SFXC, RPM International Inc., FX Pigments Pvt. Ltd, Smarol Industry Co. Ltd, Good Life Innovations Ltd, New Prismatic Enterprises Co. Ltd. (NCC), Kolorjet Chemicals Pvt. Ltd, Kolortek Co. Ltd, Indestructible Paints Limited, Colourchange, and New Color Chemical Co.
Browse TOC on "Global Construction Thermochromic Material Market - Forecast to 2026" https://www.globalmarketestimates.com/market-report/global-construction-thermochromic-material-market-3043