'Fluoroscopy' can be described as an imaging technique. The technique uses X-Ray technology for capturing real-time images of the human body. As a result, this allows the doctors/physicians to visualize muscles, organs, and bones, and make crucial decisions during surgery. The global fluoroscopy and mobile C-arms market is expected to register a CAGR of 4.5 per cent during the forecast period.
Some of the factors contributing to the growth of this market include factors, such as, the growing incidence of chronic diseases, rising geriatric population, and high adoption of fluoroscopy in neurological and orthopaedic procedures. Furthermore, ever-evolving healthcare infrastructure, upscaling technology in fluoroscopy and C-arms equipment, and increasing number of interventional radiology surgeries are estimated to elevate the scope for the global fluoroscopy and C-Arms market across the globe. Also, rapid product launches and escalating number of mergers and acquisitions will further contribute to the market growth in the long run. The change towards a value-based healthcare model, escalating adoption of minimally invasive surgeries, and mounting demand for improved imaging technology are estimated to promote the market growth in the coming years.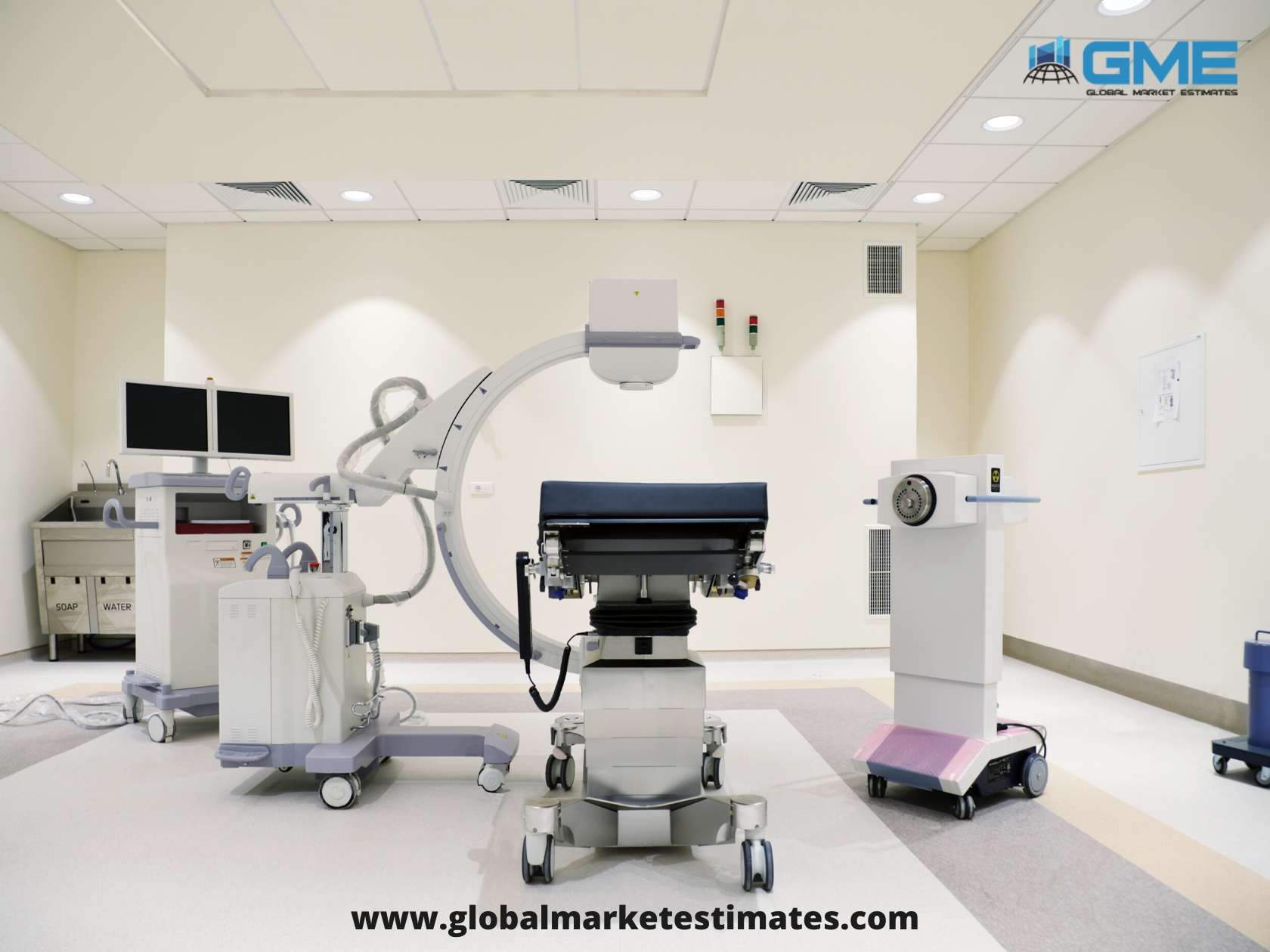 On the contrary, the high cost of fluoroscopic and mobile c-arm systems, paired with the risk of radiation exposure are some serious concerns likely to pose hurdles for the market growth across the globe.
Some of the key players operating in the global fluoroscopy and C-arms market include Canon Medical Systems Corporation (Japan), Allengers Medical Systems (India), GE Healthcare (US), DMS Group (France), Hologic Inc. (US), Hitachi Ltd (Tokyo), OrthoScan Inc. (the US), Omega Medical Imaging LLC (US), Shimadzu Corporation (Japan), Koninklijke Philips N.V. (The Netherlands), Varian Medical Systems Inc. (US), Siemens (Germany), Ziehm Imaging GmbH (US) and Villa Sistemi Medicali Spa (Italy).
Geographically, the global fluoroscopy and mobile C-arms market have been studied under regions namely, Europe, the Americas, Asia Pacific, and the Middle East & Africa. North America is predicted to dominate the market globally in terms of market share. This is mainly due to the acceptance of innovative and latest products. In addition, the mounting awareness regarding medical imaging devices and rising financial capability to purchase expensive machines are driving the market growth in the region.
Europe comes a close second to North America and is likely to register moderate growth in the near future. The regional growth can be attributed to the surging prevalence of road accidents, leading to orthopaedic surgeries. The mounting expenditure in the healthcare sector and increasing R&D activities will further add on to the market growth in the long run.
Lastly, the Asia-Pacific region is estimated to register the fastest growth across the world. Some of the developing countries like India, China, and South Korea are slowly becoming major destinations for pathology testing and outsourcing clinical trials. Also, the presence of untapped opportunities, surging awareness about medical imaging techniques and applications, and developing healthcare infrastructure are motivating the regional market's growth.
Check the report description at: Global Fluoroscopy and C-Arms Market Size, Trends & Analysis - Forecasts To 2026