The size of the global gas fumigation market size was estimated at USD 856.15 million in 2017 and is projected to expand at a CAGR of 5 per cent over the forecast period. Some of the major factors that are driving the growth include evolving requirements pertaining to crop protection techniques as well as post-harvest practices. In the global gas fumigation market, phosphine is the most dominant product used extensively in closed warehouses to protect the harvested crops from insects and other pest attacks. They have the ability to diffuse easily and penetrate into bulks of stored grains and actively perform fumigation activity for more than a week, post-application.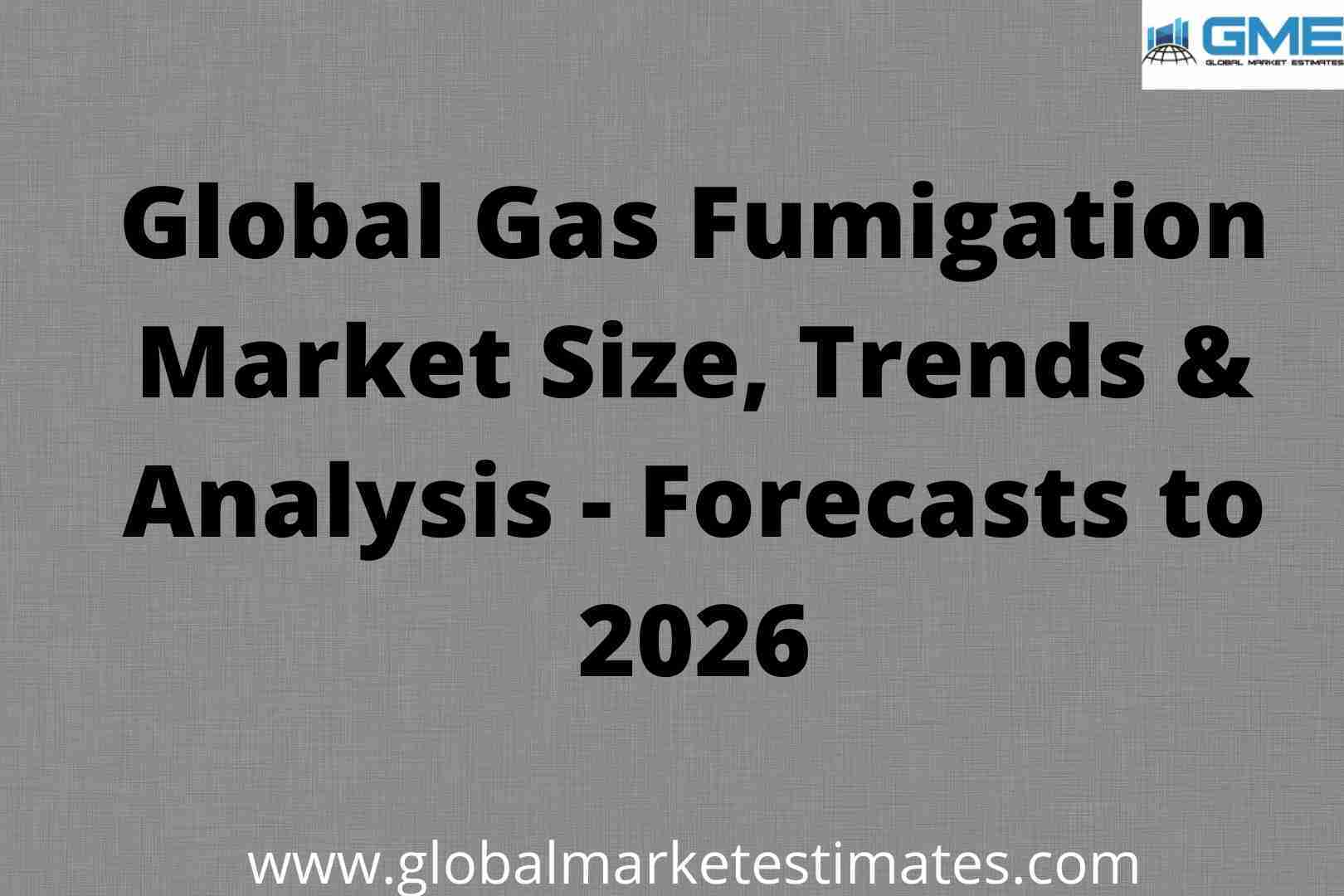 Soil fumigation is a technique used for pre-plant treatment of soil, using chemicals to control crop infections that have been caused by rodents, nematodes, weed, and insects among others. All fumigants that are applied to plants are phytotoxic- they should dissipate from the soil before seeding or transplanting to prevent damage of crops. Traditionally, the application of soil fumigation involved the usage of fumigant storage compartments attached with tractors, which had a metering device to control the dosage. Other applications include row or bed treatment, deep placement with complete application, surface sealing, plough sole application, and precision tillage.
The global fumigation market is trifurcated into solid, liquid, and gas. Solid form include the usage of powder, pellets, and tablets to control insects and other pests. It is the safest of the three forms given its ease of sprinkling and lower chances of exposure to gases upon application. It is also considered comparatively environment-friendly. The liquid form includes soluble products used to eliminate molds, insects, and pests among others. The gaseous form is largely applied in enclosed chambers, which also has a gas-proof covering to avoid leakage of gas into the environment.
1,3-dichloropropene is an essential gas fumigant and is considered as a feasible substitute to Bromomethane (MeBr). 1,3-dichloropropene contains lower vapor pressure and kH as well as higher degradation rates and high level of sorption coefficients as compared to bromomethane. Chloropicrin is often used as an alternative to methyl bromide. Environmental deterioration is also a key criterion while using Chloropicrin compound. Chloropicrin is often combined with 1,3-dichloropropene for deriving the desired results in agriculture.
In regional analysis, North America was the leading region in global gas fumigation market, in terms of volume consumption. The region comprises of multiple crop protection chemical manufacturers as well as the need for sustainable agriculture is ever-growing. The region is also highly regulated by numerous regulations to protect farming. The manufacturers are motivated to adhere to the established guidelines to make sure of the sustainability of the product and to achieve maximum output. North America is closely followed by the Asia Pacific region, which is expected to be the fastest growing regional segment over the forecast period due to increasing availability and awareness regarding usage of these products as a crop protection technique. Growing number of manufacturers owing to cheap labour is anticipated to drive the regional market in the forthcoming years.
The key players in the global gas fumigation market are Great Lakes Solutions; Arkema; AMVAC Chemical Corporation; Bayer CropScience AG; The Dow Chemical Company; BASF SE; Trinity Manufacturing, Inc.; Arysta LifeScience Limited; Syngenta AG; Chemtura Corporation; and Novozymes.
Request a sample copy of the Global Gas Fumigation Market – Forecasts to 2026 @: https://www.globalmarketestimates.com/request.php?report_id=1957&report_name=global-gas-fumigation-market