Gluten-free products have become highly popular in recent times and an important aspect of dietary restrictions. With the increasing prevalence of diseases occurring as a result of unhealthy lifestyles, growing awareness about healthy diets, and monitoring health disorders, such as cardiac illnesses, obesity, diabetes, chronic pulmonary disease, metabolic syndrome, the global gluten-free products market has gained prominence with the current generation. The global gluten-free products market earned a revenue of USD 21 billion in 2019 and is anticipated to record a compounded annual growth rate (CAGR) of 8.1 percent between 2020 and 2026. With the growing occurrence of celiac diseases and irritable bowel syndrome (IBS), the inclusion of gluten-free products in regular diets have become popular in both developed and developing nations. High sensitivity to gluten is the reason for aversion to glutenous food products. Celiac is an autoimmune disorder that results in indigestion problems due to gluten consumption. It results from the indigestion of gluten that damages the small intestine.
Gluten is a type of protein very commonly procured from rye, barley, wheat, and crossbreed triticale. It gives elasticity to doughs, imparting a chewy texture and maintaining shape. However, gluten is suitable for every type of consumer. There have been rising concerns about the growing number of Irritable Bowel Syndrome (IBS) and celiac diseases caused by the consumption of gluten. This upscaling incidence of health issues has enhanced preference for gluten-free products across the globe. A person suffering from these health disorders is allergic to gluten. Thus, consumption of gluten would aggravate the problems caused by IBS or celiac disease. The manufacturers of gluten-free products are benefitting by providing a required dietary alternative to gluten-intolerant and health-conscious demographic.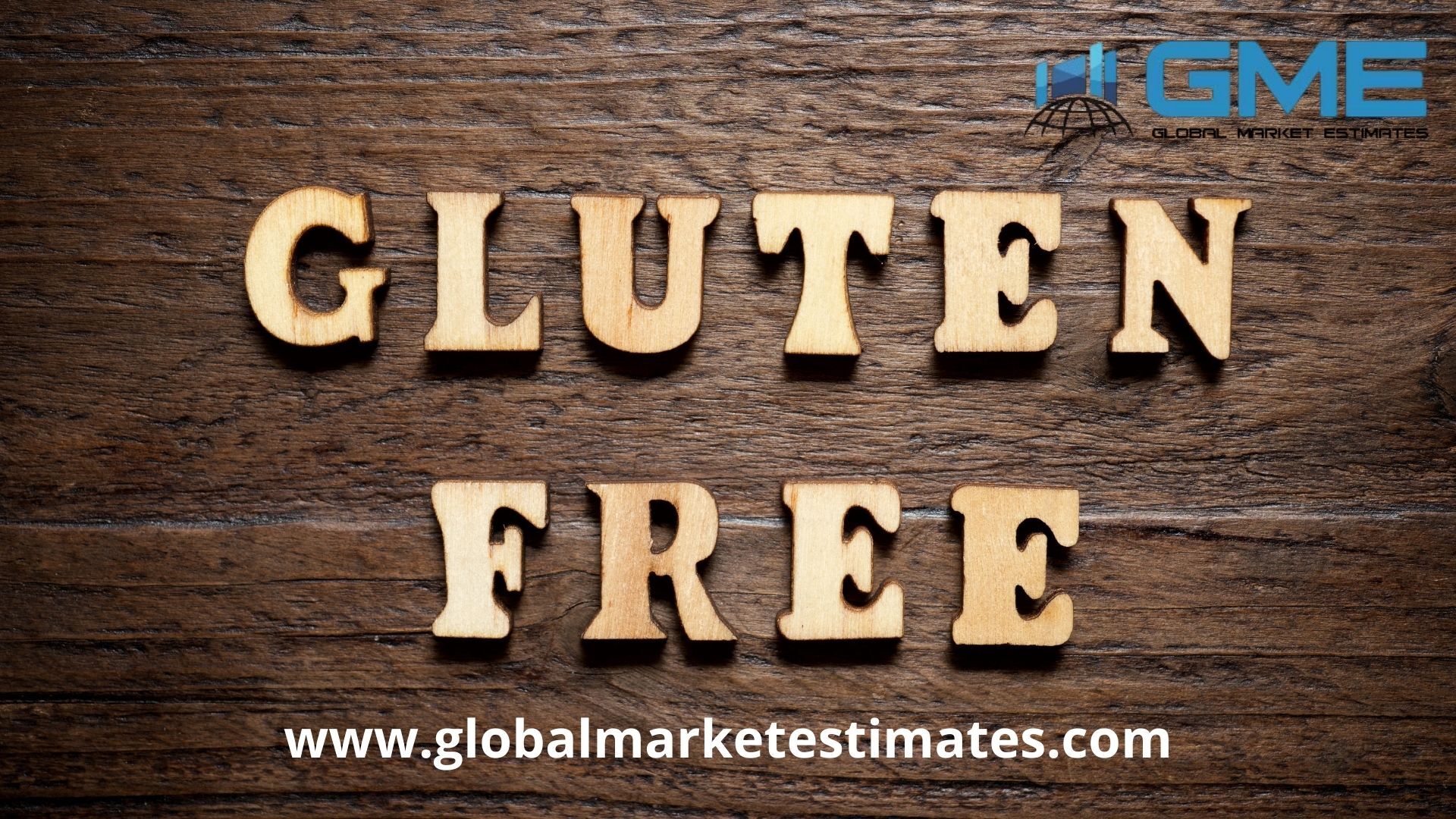 However, a gluten-free product is not necessarily a healthier option as these products are often low in fiber with a high glycemic index (GI). Sometimes, to give a gluten-free product conventional taste and texture, fats and sugars are added which are not a healthy diet anyway. Gluten-free substitutes include refined flours and starches, which are procured from numerous sources such as, corn starch, white rice flour, tapioca starch, and potato starch.
By type, gluten-free bakery products have witnessed the largest demand. Bakery products like breads, buns, cakes, cookies, biscuits are staple foods for the greater section of North America and Europe. North America also has the largest number of gluten-intolerant people, around the globe. With widespread awareness regarding healthy diets among the current population, this segment is likely to record the highest growth.
Based on form, the global gluten-free product market is led by the solid form since the manufacturers cater to large-scale production of the commonly demanded gluten-free products. Products, like, bread, buns, cookies, biscuits, which all fall under the solid form category, have high sales and longer shelf-life. These are also easy to transport and have lower production costs.
Based on the distribution channel, conventional stores dominate the market with ease of accessibility and availability of different options.
Region-wise, North America is leading the market for gluten-free products globally. With the higher incidence of celiac disease and more awareness about gluten-free products, this region has some of the biggest players in the global gluten-free products market.
The market for global gluten-free product market has some of the big companies, including, The Kraft Heinz Company (US), General Mills (US), ConAgra Brands Inc (US), Hero AG (Switzerland), Kellogg's Company (US), Barilla G.E.R Fratelli S.P.A (Italy), The Hain Celestial Group Inc (US), Freedom Foods Group Limited (Australia), Koninklijke Wessanen N.V (Netherlands), Raisio PLC (Finland), Big OZ (UK), Seitz Glutenfrei GMBH (Germany), Kelkin Ltd (Ireland), among others.
Check the report summary at Global Gluten-Free Products Market, Size, Trends & Analysis with Covid-19 Impact - Forecasts To 2026