Goat milk is known for its health benefits. Most of the total quantity of goat milk is used for direct consumption. The rest of it goes for making other dairy products, like, cheese, milk powder and so on. The market for goat milk derivatives is expanding owing to the spreading awareness of the related health benefits. Goat milk is highly nutritious and is a rich source of important components, like, potassium, calcium, vitamins and minerals. Goat milk improves platelet count, helping to recover from dengue and other viral illnesses. Dairy products, procured from goat milk, have high calcium content, strengthening teeth and bones. It is also good baby food, providing a good source of energy in their growth years. Furthermore, goat milk derivatives are a good source of prebiotic, which is beneficial for the digestive tract. It helps in controlling certain allergies, digestive disorders, hypertension, osteoporosis, CVD and so forth. Given the long list of health benefits associated with goat milk derivatives, the spurt in the market growth is quite expected. The global goat milk derivatives market is expected to grow at a rate of 4.71 percent.
Based on product type, the global goat milk derivatives market is classified into milk, milk powder, cheese and so on. The milk segment dominates the global market, given that direct consumption is more common. Various governments have taken the initiative to boost the goat milk derivatives market. For instance, the Indian government has offered a subsidy of 25-35 per cent of the total cost of the purchase of goats, to support the goat milk industry.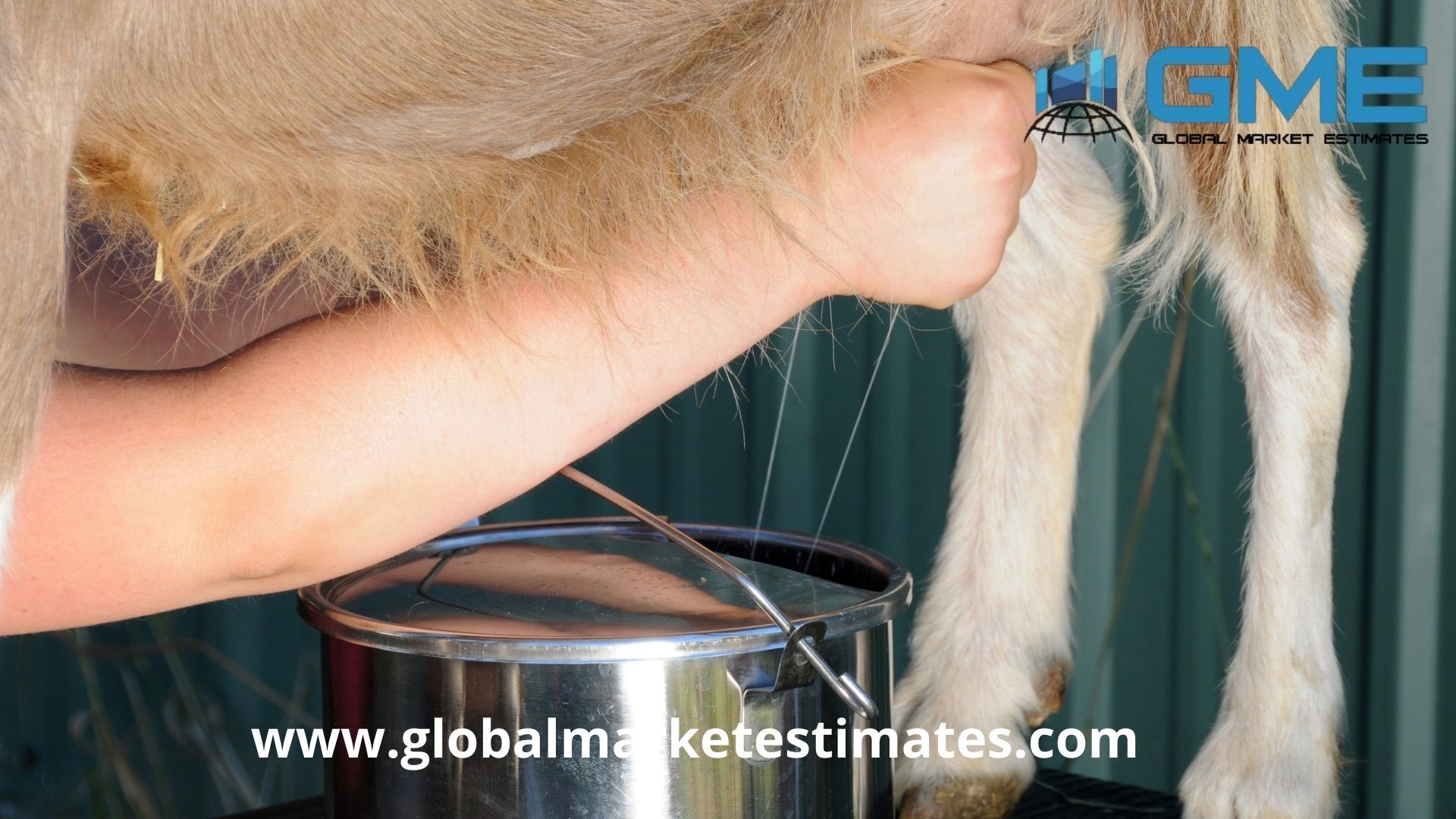 Based on the distribution channel, the global goat milk derivatives market is led by the specialty stores since these stores keep the goat milk products under the same roof. With the power of internet, the online sales of goat milk derivatives for adults and infants have gone up, fuelling the growth of the market.
Lastly, based on geography, North America is the leading region within the global goat milk derivatives market. With increasing awareness of the health benefits of goat milk derivatives, paired with, population growth, and economic growth, the North American market has witnessed a boost. The Asia-Pacific (APAC) region is likely to witness the fastest growth owing to the therapeutic benefits of goat milk derivatives and the rising demand for goat milk cheese.
The global goat milk derivatives market comprises some prominent players, including, Ausnutria Dairy Corporation Ltd., Goat Partners International, Meyenberg Goat Milk, AVH Dairy Trade B.V., Granarolo S.p.A., Redwood Hill Farm & Creamery, St Helen's Farm, Stickney Hill Dairy Inc., Woolwich Dairy Inc., and Xi'an Baiyue Goat Dairy Group Co.Ltd. and so forth.
Check the report summary at Goat Milk Derivatives Market Size, Trends & Analysis - Forecasts to 2026