The global Internet of Things market size was valued at USD 171 billion in 2017 and is projected to reach USD 561 billion by 2022, recording a CAGR of 26.9 per cent during the given period. The global internet of things services market is categorized on the basis of software solution. The software solution segment is further bifurcated into real-time streaming analytics, security solution, data management, remote monitoring, and network bandwidth management. Secondly, on the basis of application, the global internet of things services market is segmented into building and home automation, smart energy and utilities, smart manufacturing, connected logistics, smart retail, smart mobility and transportation. The smart devices are connected to the internet-enabled unified connectivity with people, things, and networks. These seamless network connections are observed to create an efficient and customized user experience for both end-users and manufacturers. In IoT market, end-to-end security is critical for both device and network connection. Internet of Things (IoT) solutions are known to provide governance and information security throughout the enterprise network during the attack. These solutions include network and data center, cloud, mobility and end-point solutions, content gateways, and access and policy management security to the enterprise.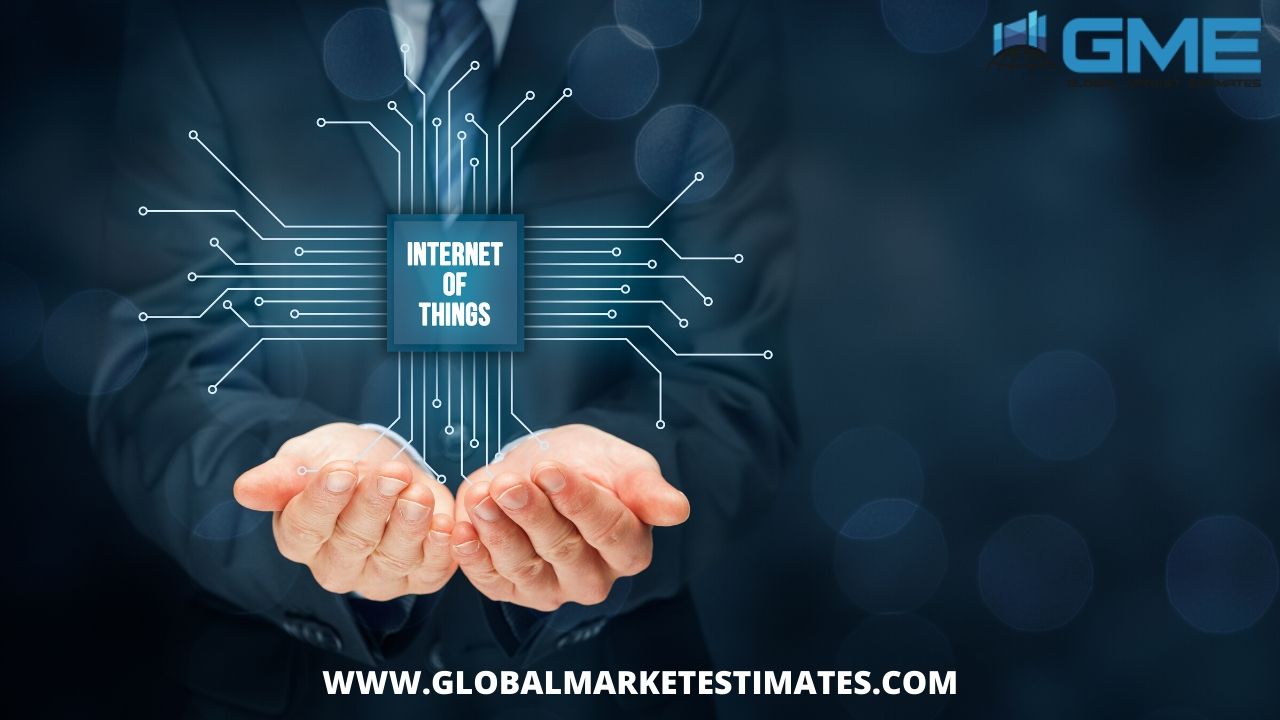 A major driver for the global Internet of Things services market is the growing need for the access and control over IoT devices. While using IoT devices, business organizations require applications and platforms to manage information and devices. The device management platform provides opportunities for device provisioning, remote access, configuration, administration, software management, device monitoring, and troubleshooting. The device manufacturers are more and more adopting device management platforms to configure firmware via Firmware Over-The-Air (FOTA) or an Ethernet connection and remotely monitor, to manage configurations, control settings, and automate software deployments. Every IoT system is expected to address four important categories of device management-provisioning and authentication, configuration and control, monitoring and diagnostics and software updates and maintenance. Any IoT product can work on data obtained by sensors or machines. However, between these sensors and the business applications, there is an infrastructure made of communication devices, routers, sim cards, operators, and fixed lines. Therefore, managing this infrastructure is essential to run the businesses properly.
A recent report on the global Internet of Things services market was published by Global Market Estimates Research and Consultants (GME). The market can be segmented on several grounds. The global Internet of Things services market is segmented into managed services and professional services. Managed services segment is further divided into infrastructure management services, security management services, network management services, data management services, and device management services. Professional services segment includes consulting services, infrastructure services, system designing & integration services, support & maintenance services, and education & training services. By application, the IoT services market is divided into manufacturing, retail, IT & telecom, transportation & logistics, energy & utilities, smart buildings, and healthcare among others. Transportation & logistics application segment is likely to dominate the overall market in the foreseeable future. On the basis of region, the global market is segmented into North America, Europe, Asia Pacific, Central & South America and Middle East & Africa. The countries covered include: U.S., Canada, Mexico, Germany, France, UK, Italy, Spain, China, India, Japan, South Korea, Australia, Brazil, Saudi Arabia, UAE, and South Africa among others.
Some of leading consumers of the Internet of Things services market are. Medtronic, Kroger Company, and DHL among others. Some of the players operating in the global Internet of Things services market include IBM, Tata Consultancy Services, Cognizant, Infosys, Capgemini, Tech Mahindra, Genpact, HCL Technologies Limited, Wipro, and Accenture among others.