The medical supplies or healthcare inventory software market is estimated to witness a significant growth during 2020 to 2026. Such software helps medical offices secure their data, and keep track of documents, equipment, tools, and medical substances.
This market is expected to grow at a CAGR of 8.5% during the forecast period due to the increasing trend of using cloud-based solutions for healthcare inventory management, rising adoption of GS1 system in tracking medical supplies for efficient management, significant benefits of automated stock tracking over manual tracking such as time saving, labour reduction, cost effective, and data management.
Furthermore, the rapid growth in the adoption of new technologies like GS1 standards and unique device identification (UDI) for healthcare related devices or documents are expected to be witnessed during the forecast period. Not only the FDA, but the European Commission, has made it a priority to use UDI for each and every medical device or equipment.
On the other hand, implementation of the use of barcodes on products, has helped in tracking and documenting the product knowledge without any hassle of paper work. Such system will be able to easily catch duplication & unidentified and unauthorized serial numbers.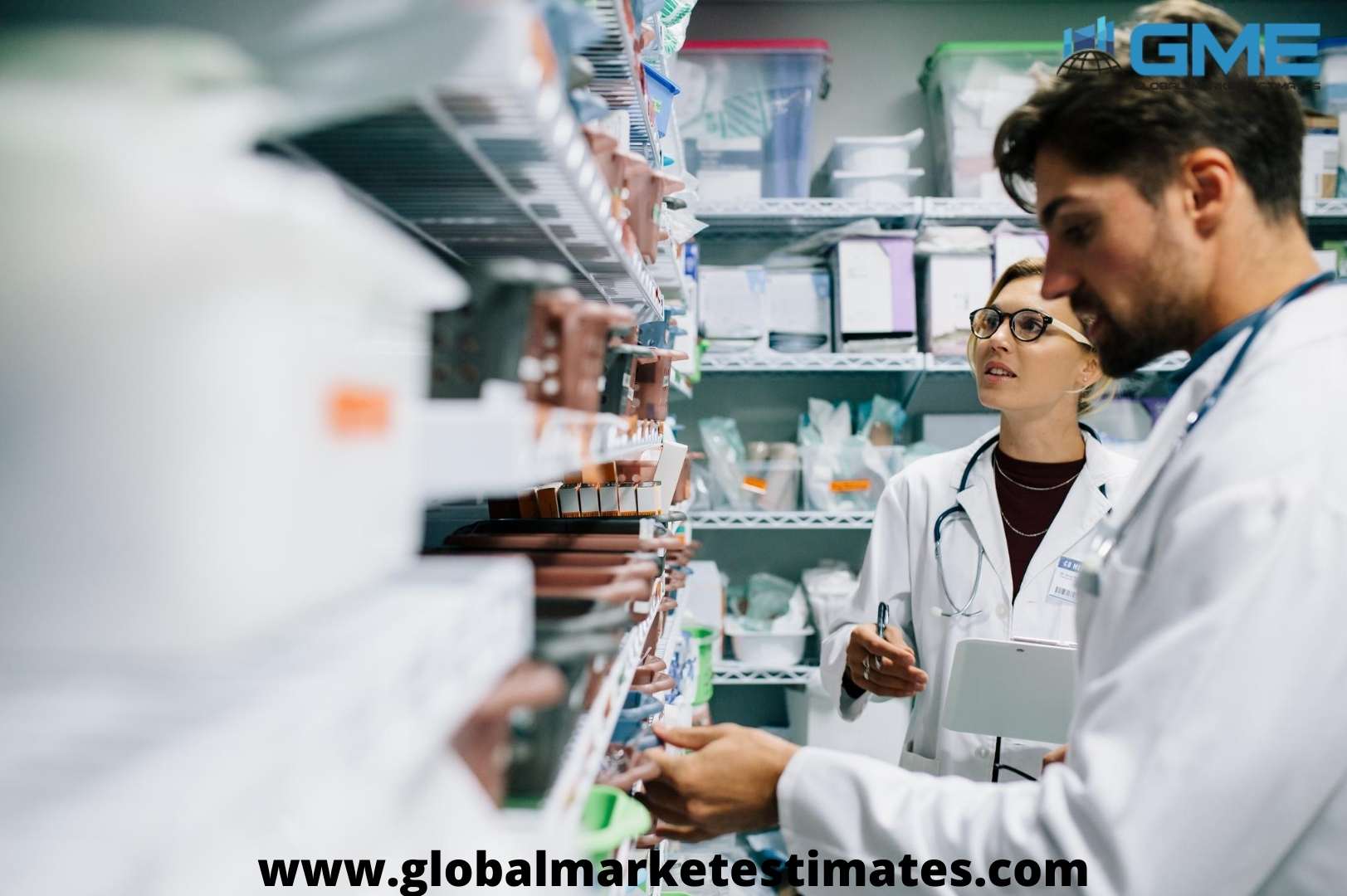 Moreover, due to the rising cases of COVID-19, hospitals and other healthcare centres are in constant need of surgical kits, medicines, medical supplies, drugs, protection kits. Medical supplies software market would grow exponentially during the forecast period in order to suffice these rising demand of these hospitals and healthcare centres. Ultimately a reduction in operational costs by improved efficacy and profitability will help the market constantly grow.
This market is segmented on the basis of component which includes software [web based & mobile based], and service [post sale service & training & education]; on the basis of delivery mode (on premise and cloud based), and on the basis of end user which is further segmented into hospitals & clinics, surgical centres, pharmacy, and other end users. On the basis of end user analysis it is estimated that hospitals & clinics will be the largest end user segment using such inventory software. This is due to increasing number of hospitals and independent clinics in emerging countries, and heavy impact of COVID-19 on the demand for number of hospital beds. Also, to efficiently manage heavy stock of medicines and supplies hospitals are increasingly adopting AI based healthcare inventory management software. Moreover, as compared to other end users, hospitals and clinics, use a vast amount of specialized equipment, materials, and medications to serve patients which must be managed to avoid errors in rendering services.
As per the regional analysis, North America is expected to dominate the market during the forecast period. This is due to increasing awareness regarding adoption of automation tools for better management, growth in the number of installations of these systems in various clinics and hospitals, and presence of a large number of suppliers and service providers in the region.
However, on the contrary, Asia-Pacific region is expected to grow at a high CAGR during the forecast period. Factors such as COVID-19, medical tourism, and increasing trend of launching new hospitals and healthcare facilities to cater the growing population of APAC region will majorly contribute to the growth of the market. Because of these factors, the end user base for buying medical inventory software will rise exponentially and call for bigger opportunities during the forecast period.
The market has been witnessing organic and inorganic marketing strategies to reach the developed and developing regions. For instance, in August 2020, Supplylogix (US) launched the enhanced/upgraded version of their product Pinpoint Order software. The upgraded version offers users a dashboard to view their medication categories, in groups of 10, along with the cost feature of each medicine. An example for organic strategy in this market was seen by an Israel based company namely, LogiTag. In March 2016, LogiTag (Israel) expanded its footprint in the US healthcare market by entering into a partnership with a large US supplier of medical supply management system which has more than 2000 hospitals tied up.
Such strategies used by these players to gain presence in the market, are mainly to expand their supply chain business worldwide.
Browse the Global Medical Supplies/ Healthcare Inventory Software Market report summary at: https://www.globalmarketestimates.com/market-report/global-medical-supplies-healthcare-inventory-software-market-2188