The future of the global short message service (SMS) firewall market offers lucrative prospects for the market. The global SMS firewall market size is anticipated to grow from USD 2.21 billion in 2020 to USD 3.34 billion by 2026. Thus, the market is likely to record a massive Compound Annual Growth Rate (CAGR) of 7.15 per cent during the forecast period. The market is majorly driven by prominent factors including combating SMS fraudulent activities, such as, SMS phishing, SMS spoofing, and SMS spamming, stringent government regulations and policies, and increasing adoption of Application-to-Person (A2P) SMS in the businesses.
Within the global SMS firewall market, the services segment is estimated to occupy the largest market share. The sub-categories constitute professional and managed services. The services segment portrays an important role in keeping telecom infrastructure functioning effectively. The professional services segment includes education, training and certification, consulting, planning, and implementation. In the overall picture, the services segment has a major influence on the global SMS firewall market.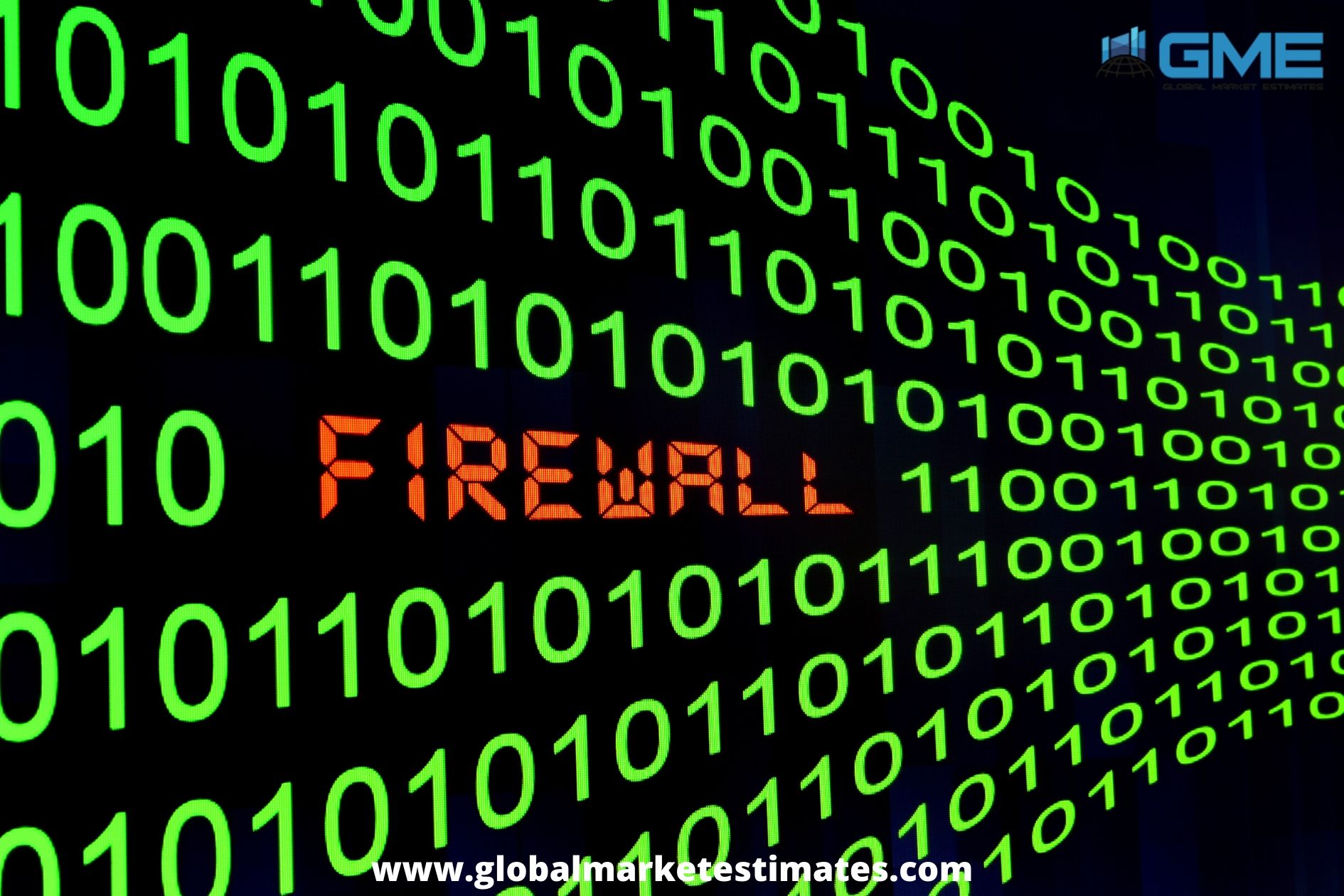 Secondly, the on-premises segment is anticipated to occupy a higher market share between 2020 and 2026. The on-premises deployment mode is one of the most preferred modes for the deployment of an SMS firewall by the telecom operators. This mode enhances security and privacy to telecom operators by protecting and blocking unwanted SMS traffic. With the on premises SMS firewall, MNOs have better hegemony over controlling spiteful SMS traffic. The spam text messages harm both the customer as well as the telecom operator's revenue. Telecom operators use SMS firewall solutions to fight against such spam SMS traffic. This SMS firewall solution constitutes rules-based filtering, content-based filtering, and reporting tools. Of late, most of the telecom operators continue to prefer on-premises deployment mode given the range of features and functionalities.
In geographical terms, China is expected to record the highest market share in the Asia-Pacific region. China has emerged as one of the most developed markets with big operators, namely, China Telecom, China Unicom, and China Mobile proceeding with the development of 5G services, while 4G continue to dominate mobile technology accounting for more than 80 per cent of total connections. In 2019, mobile technologies and services have generated USD 759 billion contributing around 5.4 per cent of GDP across China. The country also has one of the largest subscriber bases with 1.2 billion mobile subscribers and 1.7 billion SIM connections, accounting for 82 per cent of the region's population.
Some of the key market players in the global SMS firewall market include: Comviva (India), Mobileum (US), BICS (Belgium), Monty Mobile (UK), ANAM Technologies (Ireland), AdaptiveMobile Security (Ireland), Infobip Ltd (UK), Proofpoint, Inc (US), Sinch (Sweden), TeleOSS (India), Enghouse Networks (Canada), Global Wavenet (Singapore), HAUD (Malta), Tango Telecom Limited (Ireland), Eastwind (Russia), SAP SE (Germany), Tata Communications (India), Route Mobile Limited (India), NetNumber Inc (U.S.), Syniverse Technologies LLC (US), Mavenir (US), Cellusys (Ireland), AMD Telecom S.A. (Greece), Omobio (Sri Lanka), Openmind Networks (Ireland), Mitto (Switzerland), BroadNet Technologies (Lebanon), Mylinex International (Pvt) Ltd (Sri Lanka), TWILIO INC (US), NewNet (US), Tanla (India), and 6d Technologies (India). These players have adopted various growth strategies, such as partnerships and new service launches, to expand their presence further in the SMS firewall market and broaden their customer base. Comviva has implemented a wide range of product portfolio, including mobile financial solutions, digital lifestyle solutions, converged mobile solutions, messaging solutions, business solutions, customer value management, and mobile data.
Check the report description at: Global SMS Firewall Market Size, Trends & Analysis - Forecasts to 2026