The global sorbitol market size was valued at USD 3.79 billion in 2017 and is anticipated to grow at a compound annual growth rate (CAGR) of 8 per cent from 2019 to 2026. Sorbitol is a useful ingredient in dietary foods and beverages because of its effectiveness as a substitute for sugar owing to its low-calorie content. Growing health consciousness among consumers is expected to drive the growth of this market. Sorbitol also has pharmaceutical applications as a sugar substitute and in cosmetics as a humectant. Growing concerns regarding adverse health effects caused by the degradation of packaged goods like bread rolls, frozen desserts, and chocolates is anticipated to promote the usage of sorbitol. This is because it helps to enhance the shelf life of such products. Moreover, the increased consumption of baked goods and confectionery items is also expected to fuel the product demand during the stated years. The expanding market penetration of herbal oral care products in the last decade, because of the rising awareness about oral health and importance of herbal ingredients is expected to boost the application scope of sugar alcohols, such as sorbitol.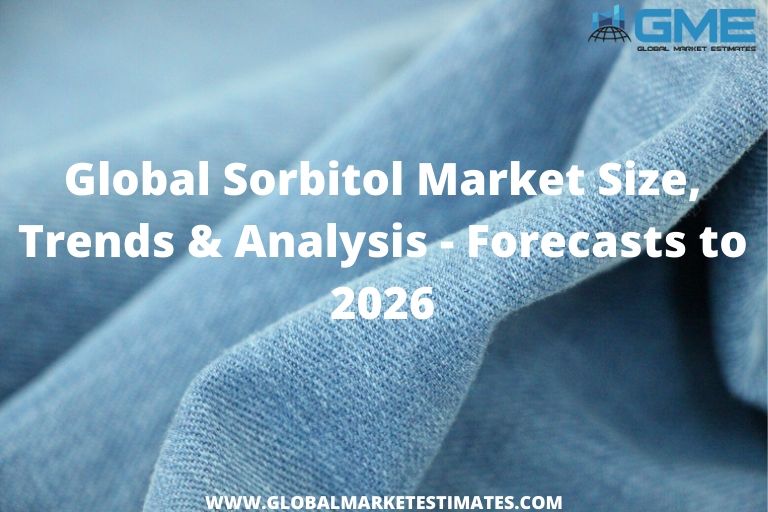 In the recent years, the consumer goods companies, such as Unilever and Colgate-Palmolive, have been increasingly investing in the development of novel oral care products. This has also driven the global sorbitol market. On the basis of product, liquid sorbitol has the largest market share. Liquid sorbitol is majorly used as a sugar substitute in F&B and pharmaceutical industries. Thus, rising demand for sugar substitutes on account of increasing awareness about low-calorie intake is expected to promote market growth for liquid sorbitol in the upcoming years.
Personal care was the largest end-use segment accounting for about 34 per cent the global sorbitol market volume in 2017. Increasing consumer awareness regarding the benefits offered by naturally-derived ingredients is expected to be a favourable factor for the market. Sorbitol is used as a thickening and sweetening agent in personal care products, such as skin creams, mouthwash, toothpaste, and chewing gums. In addition, high refractive index of the product allows its use as crystals in transparent gels. Food industry was the second-largest end-use segment and is expected to witness growth on account of increasing product demand as a sweetener. The chemical segment also accounts for a significant share of the total market value. On account of being a sugar alcohol, the product is expected to be used as an intermediate in the manufacturing of numerous products, such as biofuels and rocket fuel.
A recent report on the global sorbitol market was published by Global Market Estimates Research and Consultants (GME) in March 2020. The market can be segmented on several grounds. On the basis of form type, the global sorbitol market is segmented into Liquid Form, and powder form. On the basis of application, the global market is segmented into pharmaceutical, food & beverage, personal care products, and chemical industries. On the basis of region, the global market is segmented into North America, Europe, Asia Pacific, Central & South America and Middle East and Africa. The countries covered include: U.S., Canada, Mexico, Germany, France, UK, Italy, Spain, China, India, Japan, South Korea, Australia, Brazil, Saudi Arabia, UAE, and South Africa among others.
The key end-users of the markets are Aria Foods, Associated British Foods, and Sunland Chemical, among others. Some of the key players operating in the sorbitol market are Cargill, Incorporated, American International Foods, Archer Daniels Midland Company, Roquette Freres, Sayaji Group, Sladkii Mir Ltd, Dancheng Caixin Sugar Industry Co.Ltd., Merck Group, and Tereos, among others.
Press Release published by Global Market Estimates Research & Consultants: Global Sorbitol Market Size, Trends & Analysis - Forecasts To 2026