The global surface inspection market is likely to grow from USD 3.71 billion in 2020 to USD 5.70 billion by 2026. The market is expected to record a CAGR of 7.4 per cent. The surface inspection systems depend on features of its components, such as, cameras, image processors, and software. Technological advancements in cameras, robust software and more powerful image processors are boosting the global surface inspection market given that industrial applications are also increasing in complexity. With the help of these advancements, the surface inspection systems have become capable of handling applications in various industries such as automobile, semiconductor, glass & metal, electrical & electronics, food, medical & pharmaceutical and plastic. Rising wages in various countries, like, the UK, China, Spain, South Korea, and Israel, is also driving the market. This is attributed to the companies moving towards automation to reduce costs.
In the global surface inspection market, automotive industry held the largest share as of 2019. The automotive industry requires surface inspection of complex parts, namely, cylinder bores and crankcases, and reflective painted parts, since these are difficult to inspect with the human eye. Often, surface inspection systems are also required for areas inaccessible to humans or for applications that cause health hazards. Moreover, there are large variations in components of an automobile, such as, types of nuts and bolts and engine parts for various models. This makes it difficult to train humans and avoid human errors. Therefore, surface inspection systems are very popular in the automotive industry.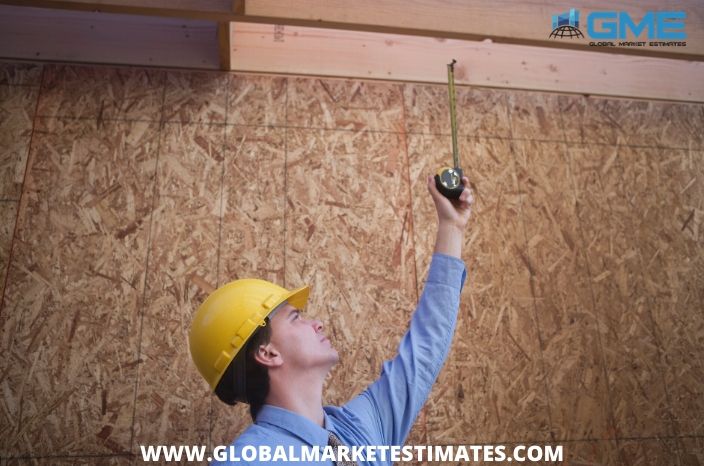 Given that development in hardware is expected to reach saturation earlier, software is likely to grow at the highest CAGR during the forecast period. Software is responsible for making complex 3D technology feasible as well as allowing the use of multiple cameras for an application. The frame rate and resolution of a camera allowed also depend on the capability of the software. Thus, software plays the most important role in a robot cell, including the flexibility and accuracy of the robots.
Region-wise, the Asia-Pacific region is expected to record the highest CAGR between 2020 and 2026. This region is a major market, consisting of a diverse range of economies with varying levels of development and the presence of various manufacturers. Due to the high industrialization in China, Japan, and South Korea, this region would be dominating the global surface inspection market. China has established itself as the world leader in the automotive industry. Japan and South Korea are leading the markets for robotics, and robot-based surface inspection systems are expected to see significant growth in these countries. Moreover, the companies in Japan have a fast-changing product portfolio making robot-based 3D systems suitable. India is one of the emerging economies growing rapidly in Asia. Many companies are shifting base to the Asia-Pacific region due to low labour costs in this region.
Major companies in the global surface inspection market include Omron (Japan), Teledyne Technologies (US), ISRA Vision (Germany), Ametek (US), Datalogic (Italy), Matrox (Canada), Panasonic (Japan), Keyence (Japan), IMS Messsysteme (Germany) and Vitronic (Germany).