Active Pharmaceutical Ingredient (API) is the main ingredient in the pharmaceutical industry. There are several companies which produce and specialize in only producing APIs. In the process of producing APIs, the companies either purchase intermediates from other players and combine them to produce a final API or they themselves produce all the intermediates and combine at their own place. Such companies deal only in API. They sell their produced APIs to different formulation players who then further process it to make it a consumable drug.
India's API industry has evolved extensively since the 1980s when the Indian pharma industry was heavily dependent on API exports from Europe. According to Global Business Reports, India's domestic consumption market for APIs is estimated to have a compounded annual growth rate (CAGR) of 10 per cent between 2015 and 2022. In 2016, India's global generic API merchant market share valued at 7.2 per cent, the third-largest when the last record was taken, according to the IBEF. India's share, since then, has significantly increased as a result of the country becoming a major exporter to all crucial markets, including China. Three years ago, India was importing APIs from China but gradually Indian companies are exporting to China. One of the reasons for this is the reversed scenario of the number of knowledgeable scientists and pharmacists in India. Moreover, Chinese manufacturers have been compelled to curtail mass production owing to environmental issues. With standardized and stringent global regulatory requirements, the same norms apply to all the producers in the world. In China, the pharmaceutical and chemical industry contributes about 3 per cent to its GDP, but accounts for 37 per cent of overall pollution levels. As a result, the Chinese government is shifting its focus more on the engineering and digital industries. This is not the situation in India. The pharmaceutical and chemical industry in India is focused on talent, raw material availability and the capacity to deliver.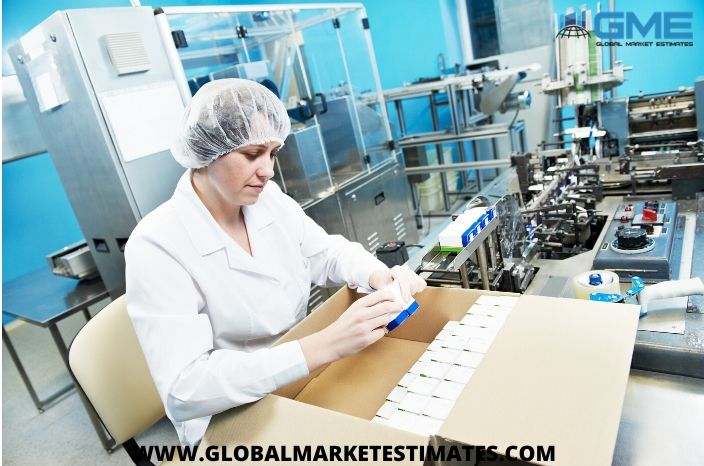 Is China's loss India's gain?
With the radical environmental policies that have been implemented under Xi Jinping, the Chinese president, over the past five years, thousands of manufacturing facilities across a number of industries have been shut down due to failing the required high environmental standards. This has created a vacuum of global supply due to the reliance of so many countries on Chinese products. To mitigate the risk of relying on China, a number of domestic as well as international pharmaceuticals manufacturers are now looking for supplies from reliable Indian companies.
China's present situation has created the opportunity for India's API manufacturers to take a greater share of the global market and export to China. However, Indian pharma companies are still reliant on certain Chinese firms for APIs and the 25 per cent to 30 per cent increase in prices for Chinese APIs due to the reduction of supply has been felt by the industry.
India's Department of Pharmaceuticals (DoP) is trying to increase domestic supply and lessen the reliance on imports. A policy proposal as released in August 2019 outlined plans to control prices and devise procurement programs that would support locally-made APIs. The proposal also included a recommendation for products made by local firms to be exempt from price caps for five years. The DoP's policy proposal has been in line with the 'Make in India' initiative, prioritizing the manufacturing of products within India. This is another encouraging sign for an industry which has previously been so reliant on imports.
Other Factors
Moreover, India has also witnessed an increase of API exports to neighbouring countries, like Pakistan and Bangladesh. Although both countries have adequate pharmaceutical industries, there is a dearth of adequate API manufacturers.
Inadequate capital investment or subsidies for Indian pharma manufacturers has held the industry back in previous years. With allocation special economic zones (SEZs) to support manufacturers and procurement programs in place to favour local firms, there should be added incentive for the local API industry to take full advantage of the window of opportunity being presented by the events happening in China.
A Move to Specialty and Green API Production
With India aiming to increase its global share of the API market, manufacturers have found themselves with an opportunity to add value to their portfolios. A major importance has been given to the shift to embrace green chemistry. R&D in the API space has seen the creation of novel synthetic routes to the creation of more efficient and environmentally-friendly alternatives. The concepts of 'flow chemistry' and 'green chemistry' have also gained more prominence as more sustainable approaches are being demanded by both market and regulations.
Presently, there are numerous opportunities presenting themselves in the API markets as manufacturers look for value addition from green or specialized products. There has also been a trend of formulation companies venturing into API production and vice versa, which is likely ensure greater security across the pharma industry. This move is also likely to create more value within India's pharmaceutical sector and add to its vision of becoming a more specialized and customized industry.
India's Excipient Market Share Growing Exponentially
The gradual growth of India's API sector, especially through increased exports, is set to benefit the country's producers of excipients and intermediates directly. India's excipients market is lately growing at 10 to 12 per cent, which is twice as fast as the global average. Some of the reasons for both Indian and global excipient market growth comprise the advancement of functional excipients, increasing uptake of biologics and the rising adoption of orphan drugs. Many manufacturers are focusing more on excipients in order to address issues such as segregation, low dissolution and poor bio-availability. Even though the small global excipient market is dominated by the United States, Europe and Japan (contributing a combined 85% per cent to the global market), India continues to be seen as increasingly attractive destination. Buoyed by the lower costs of raw materials and labour, domestic and international players have increased their footprint within the country through joint ventures and organic growth.
Price remains a crucial factor in choosing a supplier of excipients. India's high excipient market growth rate can be owing to the fact that products are 5 to 7 per cent cheaper than in the developed countries. However, quality and product safety will always be of paramount importance in a part of the industry that demands perfection.
With demand for excipients set to increase throughout the decade, Indian firms must aim to stay on top of the increasingly strict regulations being enforced by multiple regulatory authorities across important markets as well as the technological demands brought on by Pharma 4.0 to stay competitive on a global scale.
Browse the report description @: India Active Pharmaceutical Ingredient API Industry - Market Size, Trends & Analysis - Forecasts to 2026