Power Rental Market Insights
The global power rental market is projected to grow at a CAGR of close to 9% from 2017 to 2025. This growth can be attributed to the increasing power demand, unavailability of power infrastructure, and new customized compressed air rental solutions. Growing investments towards infrastructure development are expected to drive the global power rental market. Demand for reliable and cheap electricity across the construction site can potentially attract the demand for generators. However, unstable raw material prices and problems with payments in developing countries are expected to have a negative impact on the market.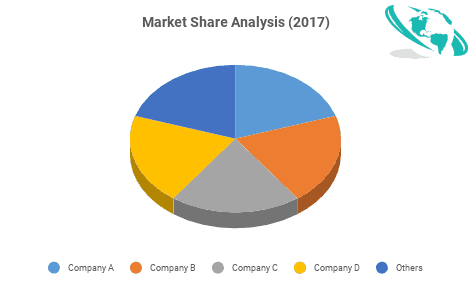 Power Rental Market: Fuel/ Power Rating Insights
The market is segmented into diesel generators, gas generators, and others. The gas generators segment is estimated to grow at a high CAGR over the coming years. Gas generators majorly run on natural gas and can be found in different sizes, ranging from portable to industrial. Being more efficient and cleaner than diesel generators, they contribute to reducing greenhouse gas emissions. Gas generators are preferred by end-users as they emit the least amount of hazardous pollutants, smoke, or particulate matter.
Power Rental Market: Application Insights
The report segregates the power rental market on the basis of application, into peak shaving, baseload/continuous power, and standby power. The standby power segment is expected to grow at the highest CAGR during the period of forecast. Standby power is the power consumed by electronic and electrical appliances while they are switched off or in standby mode. A standby generator is a backup system which operates within seconds of a power outage. The transfer switch senses the loss of power and accordingly starts or shuts off the generator. These generators are used in hospitals, office buildings, and schools, among others.
Power Rental Market: Regional Insights
The European market is estimated to be the fastest growing power rental market, from 2017 to 2025. Factors such as increased power consumption and aging power plants in Europe are expected to drive the power rental market in the region. The Russian market is anticipated to grow at the highest CAGR over the forecast period. The construction industry in Russia had been experiencing a downturn due to weak economic growth, declining fixed capital investments, and declining oil prices.
The North American market is projected to hold the largest share over the coming years. The region is facing challenges such as meeting energy efficiency targets and adhering to federal carbon policies, which in turn is expected to cause a substantial increase in demand for electricity. The factors having a positive impact on the power rental market in North America include an increase in infrastructure development and the demand for power from the utilities, oil & gas, industrial, construction, mining sectors, and growing end-user awareness of rental benefits.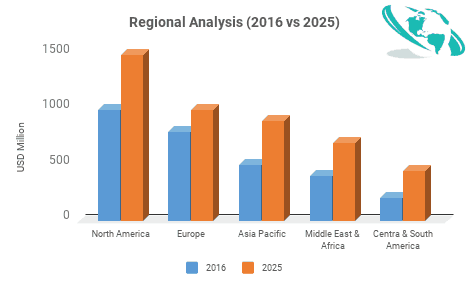 Power Rental Market: End-Use Landscape
The end-use landscape entails a list of current and prospective consumers prevailing across the regions. This section provides company addresses, contact details, products, and regional presence of companies who are purchasing or are likely to purchase Power Rental over the coming years. Some leading consumers of this market are IBM, General Motors, and China Shenhua Energy among others.
Power Rental Market: Vendor Landscape
The report contains a chapter dedicated to vendors operating in the market, covering raw material manufactures, equipment developers, manufacturers, and distributors. The report provides these insights on a regional level. This section of the report entails contact details, experience, products manufactured/supplied, and geographical presence of companies.
Power Rental Market Share & Competitor Analysis
The major market players who have undertaken contracts in countries such as Uruguay, Libya, Angola, Botswana, Mozambique, and Namibia are finding it difficult to receive payments from these countries. Such delays in payments can adversely affect the financial performance of the market players and manage these delays could affect their revenue growth, further restricting the growth of the power rental market.
Leading players in the power rental market include GE Energy Rentals, Taqa Arabia, Caterpillar, Aggreko, APR Energy, Symbion, Atlas Copco, Neptune Plant Hire, Energyst, Himoinsa, United Rentals, and APR Energy.
In 2013, APR Energy bought GE's power rental business for USD 314 Million. In August 2017, United Rentals, Inc. acquired power equipment assets, primarily mobile rental generator sets, from Cummins Inc. The company started serving the needs of former Cummins rental customers.
Contracts & agreements were the most commonly adopted strategy by the top players. This was followed by new product developments, expansions and investments, and mergers & acquisitions.