Corporate Wellness Market Insights
The global corporate wellness market is expected to grow at a moderate rate over the forecast period. The market growth is expected to be positively influenced by the growing adoption of wellness programs for employees from companies around the world. Rising awareness towards employee's health and well-being is also anticipated to boost the market demand.
Corporate wellness programs are designed to encourage a healthy approach to employee wellbeing. The programs are aimed at inculcating healthy habits among employees which along with reducing operational costs, results in improved health outcomes, increasing productivity, and boosting employee engagement.
The growing competition among businesses to provide a robust corporate wellness program to give the organization a competitive edge to attract and retain top talent is further projected to propel the market growth.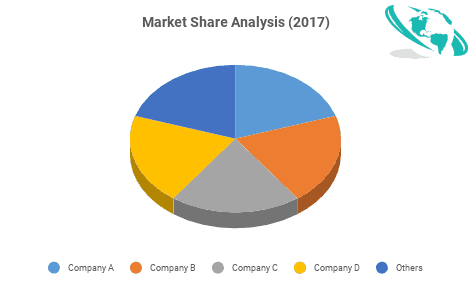 Corporate Wellness Market: Service Insights
On the basis of service, the market is segmented into the health risk assessment, fitness, smoking cessation, health screening, nutrition & weight management and stress management among others. The health risk assessment segment is expected to grow exponentially over the forecast period. This can be attributed to the growing adoption of health risk assessments of employees by employers in order to identify potential health risks and thereby implement proper strategies for promoting a healthier lifestyle.
The stress management segment is also anticipated to grow at a healthy CAGR owing to growing adoption of real-time assessment of employee health by organizations.
Corporate Wellness Market: Category Insights
Based on category, the market is segmented into fitness & nutrition consultants, psychological therapists, and organizations. The fitness & nutrition segment held the largest share of the sector in 2017 owing to increasing adoption of a healthier lifestyle by employees to improve their overall health. Along with this, rising implementation of proper strategies by employers for preventing potential health risks in employees is further anticipated to stimulate demand over the coming years.
Corporate Wellness Market: End-Use Insights
The global corporate wellness market is segmented into small-scale, medium-scale and large-scale organizations, based on end-users. The large-scale organizations are projected to hold the largest share of the industry in the forecast period. This can be attributed to higher budgets and awareness about health in large-scale organizations. The medium scale segment is expected to grow at the fastest CAGR during the forecast period.
Corporate Wellness Market: Regional Insights
Corporate wellness market is projected to breathe in new opportunities in the Asia Pacific region over the next few years. The regional growth is attributed to rising awareness towards employee's health management by companies across the globe. Other factors responsible for the growth of the Asia Pacific market are increasing the working population and the presence of key players such as Thompson Group PLC, Truworth Wellness, and Central Corporate Wellness among others.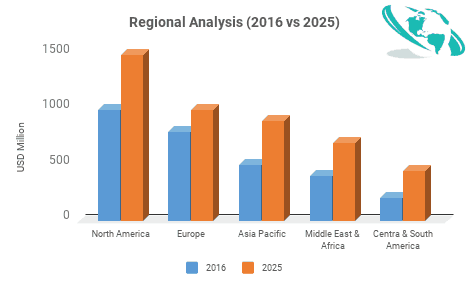 Corporate Wellness Market: End-Use Landscape
The end-use landscape entails a list of current and prospective consumers prevailing across the regions. This section provides company addresses, contact details, products, and regional presence of companies who are purchasing or are likely to purchase corporate wellness programs over the coming years. Some leading consumers of corporate wellness programs are Fitbit, Houston Methodist, Google, Motley Fool, Earth Friendly Products, Zappos and Draper, Inc.
Corporate Wellness Market: Vendor Landscape
The report contains a chapter dedicated to vendors operating in the market, covering raw material manufactures, equipment developers, manufacturers, and distributors. The report provides these insights on a regional level. This section of the report entails contact details, experience, products manufactured/supplied, and geographical presence of companies.
Corporate Wellness Market Share & Competitor Analysis
Some of the players operating in the global corporate wellness market include Wellness Corporate Solutions, ComPsych Corporation, Marino Wellness, Virgin Pulse, Inc.; Provant Health Solutions, Inc.; EXOS; Privia Health, Vitality Group, Interactive Health, Inc., Wellsource, Sodexo, FitLinxx, Inc and SOL Wellness.
In June 2018, MaximusLife announced a partnership with CoreHealth Technologies. The partnership is expected to provide customers for CoreHealth's corporate wellness portal. By using, MaximusLife's platform, the next 10k steps employees walk with CoreHealth's wellness platform is estimated to help people in need by providing clean water, food and other necessities.
In July 2018, RBC Insurance, a Canadian insurance company announced launch of a free wellness program for its group benefits plan sponsors with health coverage. The digital program features health risk assessments, a newsfeed with content tailored to plan members, peer-to-peer recognition, personal and corporate challenges and progress-based incentives. The program also includes integrated data that allows plan sponsors to evaluate the program's impact on the workforce with reporting and measuring tools.