Vitamin & Mineral Premixes Market Insights
The global vitamin & mineral premixes market is expected to grow at a CAGR of more than 5% over the forecast period. This growth is mainly attributed to rising application in animal feed, healthcare, and food & beverages sectors to improve the nutritional value. The increasing demand for food & beverages containing high nutritional values coupled with adoption of healthier lifestyle globally is expected to augment market growth over the coming years. However, high cost associated with fortified food along with stringent government regulation for feed fortification is anticipated to affect the profitability of the market.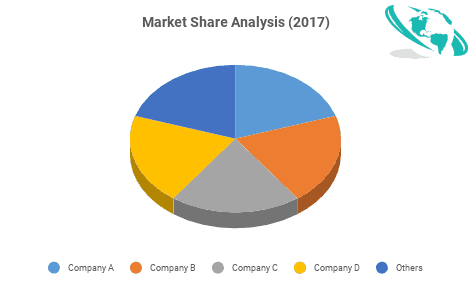 Vitamin & Mineral Premixes Market: Type Insights
On the basis of type, the industry is segmented into vitamins, minerals, vitamin & mineral combinations. The market for vitamin & mineral combinations is projected to occupy the highest share owing to factors such as cost-efficiency and presence of multiple nutrients among others. Moreover, growing incidence of diseases such as anaemia and other mineral deficiency diseases are also likely to boost the market.
The vitamin premixes segment is also projected to grow significantly over the years on account of growing demand by food and feed manufacturers.
Vitamin & Mineral Premixes Market: Functionality Insights
By functionality, the industry is segmented into Bone Health, Skin Health, Energy, Immunity and Digestion among others. The immunity segment is anticipated to witness a significant growth rate over the forecast period on account of rising application of the product for feeding livestock. The premixes are manufactured in order to meet the nutritional needs of different livestock species at different phases of production. All premixes contain primary minerals, such as calcium, phosphorous, magnesium and sulphur along with vitamins A, D, E, and B which are necessary for improving the health of livestock.
Vitamin & Mineral Premixes Market: Form/ Brand Insights
On the basis of type, the industry is segmented into powder and liquid. The market for powder is projected to grow at a healthy CAGR owing to factors such as convenience in packaging and stable nature among others.
The market is segmented into Nutrivan, Sternvit, Fortitech, Superblend, Vitaboost10, Anavite, Quali, and Vitamix, on the basis of brand.
Vitamin & Mineral Premixes Market: Application Insights
Vitamin & Mineral Premixes has application in food & beverages, feed, healthcare and personal care sectors. While the food & beverage segment is further divided into bakery products, beverages, dairy products, and cereals among others, the healthcare segment is sub divided into nutritional and dietary supplement. The feed segment is anticipated to dominate the market over the forecast period owing to growing adoption of the product as animal feed due to presence of various nutrients. Healthcare segment is expected to grow significantly over the years owing to rising inclination towards nutritional food globally.
Vitamin & Mineral Premixes Market: Regional Insights
Asia Pacific occupied the largest share of this market since the past few years. This can be attributed to rising disposable income coupled with growing adoption of a healthier lifestyle by consumers. Moreover, increasing demand for infant formula products and dietary supplements & products is anticipated to foster demand over the coming years. Demand is expected to rise from countries such as China, India, Singapore and Thailand.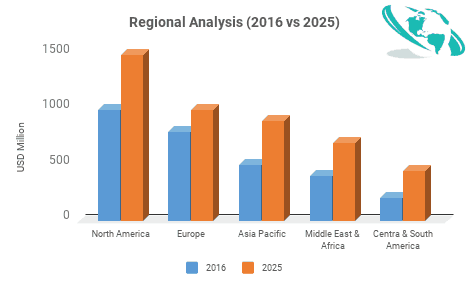 Vitamin & Mineral Premixes Market: Vendor Landscape
The report contains a chapter dedicated to vendors operating in the market, covering raw material manufactures, equipment developers, manufacturers, and distributors. The report provides these insights on a regional level. This section of the report entails contact details, experience, products manufactured/supplied, and geographical presence of companies.
Vitamin & Mineral Premixes Market: Market Share & Competitor Analysis
The global market for this product is expected to be significantly large due to the presence of numerous manufacturers. The key players include DSM, Farbest-Tallman Foods Corporation, Corbion, Glanbia, Watson, SternVitamin, Zagro Asia, Nutreco, Burkmann Industries, The Wright Group, Bar-Magen, and Vitablend Nederland.
In September 2017, DSM, the global nutritional ingredients player acquired Twilmij, a Dutch premix company. The acquisition is expected to strengthen DSM's position in animal nutrition and health especially in Northwest European markets.