Asphalt Market Insights:
The volume of asphalt market in the U.S. is anticipated to reach approximately 30 million tons by 2025. Demand for asphalt in highway and street applications is likely to yield strong gains due to increased government funding.
One of the major factors driving the growth of this market is advancement in transportation sector and infrastructural development. Some of the developing countries still face problem of unpaved roads that extend for considerable distances.
Unpaved roads accounted for 4.5 million kilometres, worldwide, out of which the U.S. accounted for more than 2 million kilometres. Other factors hindering the growth of this market are sustainability and environmental issues.
The chemical nature of asphalt enables it to stiffen immediately after application; its durability is reduced over time. The hardening of asphalt is favourable to a certain extent in order to minimize temperature susceptibility. These drawbacks of asphalt could lead in the replacement of concrete for asphalt, thereby limiting the market growth.
Product Insights:
Modernization of pavement technologies has been one of the latest trends gaining importance in the market. The demand for porous asphalt is anticipated to increase due to its cost effectiveness and ability to channelize water to flow in a desired way. Paving products accounted for more than half of the consumption of asphalt. It is anticipated to remain the dominant application over the years. The demand for asphalt in roofing products is expected to grow moderately due to increased expenditures on construction activity.
Application Insights:
Asphalt is mostly used in road construction as a glue or binder and when mixed with aggregate particles forms asphalt concrete. Other applications of asphalt include manufacturing of roofing felt and bituminous waterproofing products among others.
The global demand for asphalt is anticipated to increase on account of increasing construction activity particularly in the emerging economies such as China, India, and Brazil. Other applications which stimulate demand for asphalt include paving products such as asphalt cement, asphalt emulsions & cutback asphalt, roofing products such as asphalt shingles, roofing membranes modified bitumen, mopping asphalts, and standard asphaltic roofing felts among others.
End User Insights:
End users mainly include market segments such as residential buildings, non-residential buildings among others. The residential market is anticipated to witness rapid growth as substantial gains from stand-alone housing is likely to trigger the demand for asphalt shingles.
Moreover, the increasing application of recycled asphalt pavement is anticipated to result in growing demand for asphalt emulsions. Considering the non-residential market segment, increased expenditures on construction is expected to aid the demand for low-slope roofing products like roll roofing, modified bitumen membranes among others.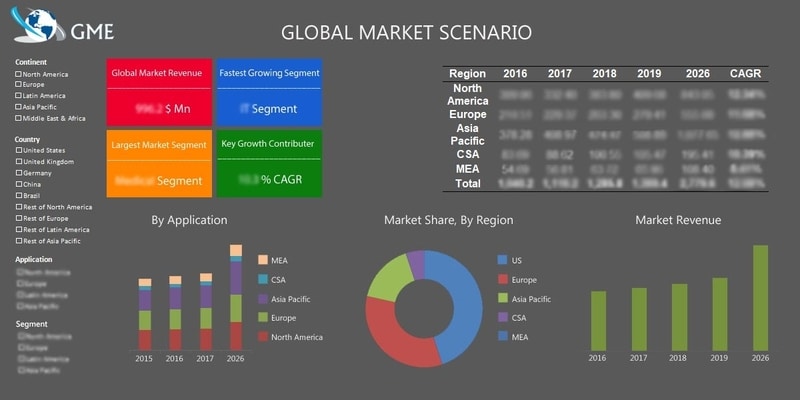 Regional Insights:
North America is expected to command the global asphalt market over the forecast period. Expansion of the transport and construction sector in this region is the major contributor to the growth of asphalt market. These regions contribute to such high demand due to length of the U.S. and Canadian road networks. Moreover, the rise in the consumption of asphalt for roofing is also likely to stimulate growth in the global asphalt market over the forecast period.
Unpaved roads in the U.S. accounted for more than 2 million kilometres. Countries such as China, Canada, India, and Switzerland also have large stretches of unpaved roads. Urbanization and industrialization corresponding to the increased requirement ofpaved roads is likely to impactsale and consumption of asphalt in a positive way.
End Use Landscape:
The end-use landscape includes a list of current and prospective consumers existing across the regions. This section provides company addresses, contact details, products, and regional presence of companies who are purchasing or are likely to purchase from asphalt market. The major consumers of the product are Kiewit, Bouygues Construction, and Skanska.
Competitive Scenario:
Some of the major players of the market include Aggregate Industries, Akzo Nobel, Anglo American, Atlas Roofing, China Petrochemical Corporation (Sinopec) ,El Dorado Chemical, Inland Asphalt and United Refining.
Please note: This is not an exhaustive list of companies profiled in the report.
In September 2009, Sinopec announced plans to establish Sinopec Refining & Marketing Co. In April 2011, the company over took wax and sulphur business. By 2015 the business included the production of asphalt, petroleum coke, petroleum wax and sulphur. The company's activities are linked with 25 Sinopec refining subsidiaries and hence, it has established branch offices in more than 20 Sinopec refineries.
The asphalt market research report has been studied from the year 2016 till 2025. However, the CAGR provided in the market study is from the year 2017 to 2025. The market research methods involved three stages: Desk research, Primary survey research, and Analysis & Output from the entire research process.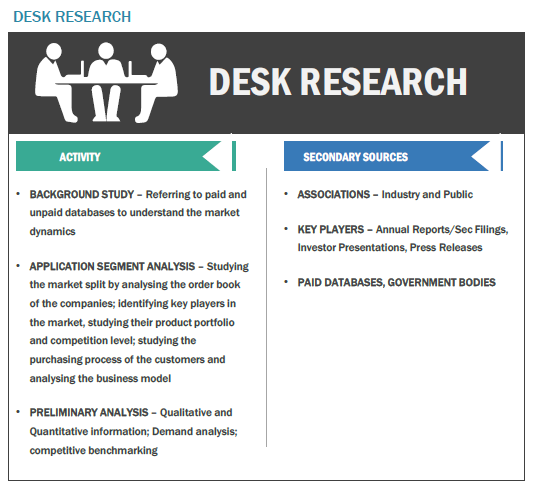 The desk research involved a robust background study which meant referring to paid and unpaid databases to understand the industry analysis; industry trends; market analysis; market trends; market dynamics; mapping contracts from press releases; identifying the key players in the market, studying their product portfolio, competition level, annual reports/SEC filings & investor presentations; and learning the demand and supply side analysis for the asphalt market.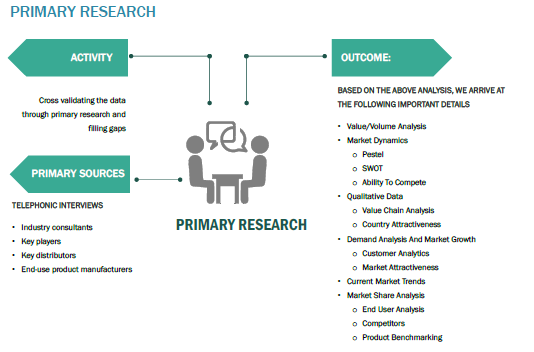 The primary research activity included telephonic conversations with more than 50 tier 1 industry consultants, VPs, CEOs, COOs, financial consultants, business consultants, strategy consultants, project management consultants, business management consultants, distributors, and end-use product manufacturers.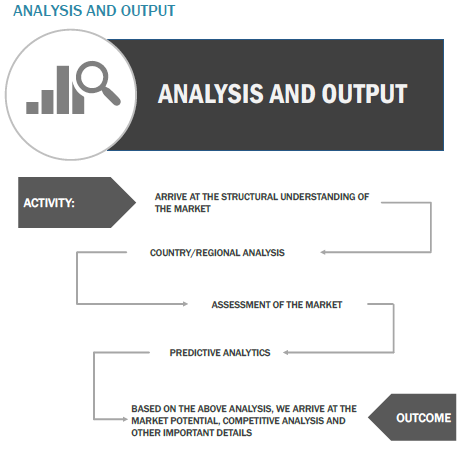 Finally, based on the above thorough research process, an in-depth analysis was carried out considering the following aspects: market attractiveness, current & future market trends, market share analysis, demand forecasting, SWOT analysis of the company's manufacturing asphalt, and customer analytics.