Biometric Service Market insight
Biometrics as a service is a process to offer safety to various industries and offices from fraud and to customise customer service by stronger onboarding. One of the main drivers of the Biometric Service Market is the cloud-based biometrics for tracking the activities of the workforce. High traction from the e-commerce segment is witnessed to keep a track of the employees.
The increasing implementation of BYOD policy in organizations has made the usage of cloud-based mobile biometrics more prominent. Data security has also gained importance over time due to which cloud-based mobile biometrics will be adopted in organizations and will be managed by a third party service provider.
A key concern of any organization is data security such as Personal Identification Numbers (PINs), identity badges, and numeric keypads being the most common ones. These are the devices used to prevent unauthorized access to private or sensitive data and assets. Biometric devices were introduced for advanced securities. Biometrics provides better identification and is a cost-effective method compared to the traditional systems. This is one of the major growth drivers for the biometric service market in the forecast period.
Biometric Service Market: Modality Insight
Biometrics as a service can be of two modalities namely unimodal and multimodal. The unimodal modality has various segments in itself such as facial recognition, fingerprint scanning, iris recognition, voice recognition, palm and vein recognition, and others.
The multimodal biometric uses two or more modalities for authentication, hence is a more secure solution than a unimodal solution. The growth of multimodal biometrics is expected to rise in the forecast period due to the process being more secure and effective than the unimodal solution.
Biometric Service Market: Deployment Insight
Implementation of biometrics for various applications is expected to grow in the forecast period. Private as well as governmental organizations use biometrics for security, access control, timekeeping, verification, attendance, among others. Many countries use biometrics as national Ids of the citizens. Psychological or behavioral characteristics are often mapped by biometrics leverage imaging, computing, and statistics & mathematical methods.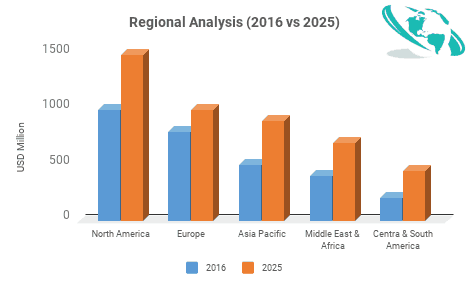 Biometric Service Market: Organization size Insight
Biometrics is used in both small and large organizations. These are a more cost-effective and secure way of maintaining the records in any organization. The increase in cloud-based data storage has influenced the companies to adapt to such infrastructure hence leading to a growth of the market in the forecast period.
Biometric Service Market: Industrial Insight
The rise in threat has led to the increase in safety concerns of organizations. Keeping safety as a priority, biometric systems are used across several industries such as hospitality, banking, defense, government, home safety, consumer electronics, transport, and commercial safety and security.
Financial institutions need secure and reliable authentification techniques to protect the organization against the increasing threat. Biometric authentication is virtually impossible to be replicated or cannot be shared; hence the biometric as a service is expanding rapidly in the market. It is largely used for mobile banking, authenticating applications, and payments.
Before introducing biometrics systems, the traditional systems were used, such as personal ID cards, passwords or keys and magnetic cards which could be easily stolen. Biometrics used the individual's face, fingerprints, iris, DNA, signature, and others, making this system more convenient solution. The unique features such as easy to use, permanent, easy to measure, and the secured information are expected to increase the growth of this system in the forecast period.
Biometric Service Market: Application Insight
The biometric market has been segmented into mobile banking, payments, and authentication under the application segmentation. It is used in law enforcement and border control, identity proofing and credentialing, civil identity and elections, workforce management, and others.
Countries around the globe are enrolling its citizens for various identification initiatives. Biometrics as a service provides fast and secure registration as well as identification, which has contributed to the growth of the Biometric Service Market and is expected to have a wide expansion in the forecast period.
Biometric Service Market: End-Use Landscape
The end-use landscape includes a list of current and prospective consumers prevailing across the regions. This section provides company addresses, contact details, products, and regional presence of companies who are purchasing or are likely to purchase products from global building integrated biometric service market. The leading companies are Microsoft, Oracle, International Business Machines, SAP, Symantec, Hewlett-Packard, CA Technologies, are some among the rest.
Biometric Service Market: Regional Insight
North America has been the dominant region of this market due to increase in homeland security and government initiatives to fight cybercrime. Europe is expected to register positive demand for mobile biometric security systems due to government policies and efforts to make the security infrastructure better for mobile devices.
Biometric service Market has been growing in the Asia Pacific region due to the increased safety and security concerns with the increasing number of electronic gadgets and smartphone. Technological advancement in regions especially in China, India, and Japan such as mobile devices, Internet, computer software and biometric innovation itself in the regions has contributed to the growth of this market.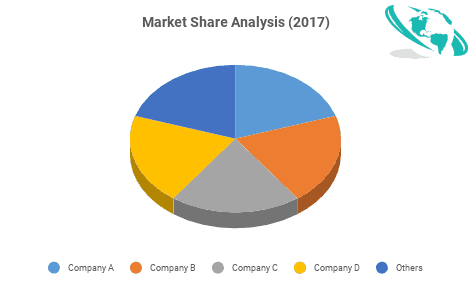 Biometric Service Market: Competitive Insight
The biometric service market is still developing; hence, the small players who develop innovative solutions are often acquired by the larger players. The market runs on the basis of competition among the vendors for innovation, service, price, distribution, and promotion.
Some key vendors in the biometric service market are Fujitsu (Japan), BioID (Switzerland), HYPR (U.S.), M2SYS (U.S.), SUPREMA (South Korea), Leidos (U.S.), CERTIFY GLOBAL (U.S.), ImageWare Systems (U.S.), IriTech (U.S.), SkyBiometry (Lithuania), Polygon Innovation (Portugal), RightPatient (U.S.), VoiceIt Technologies (U.S.), OT-Morpho (France), SmilePass (UK), BYTES TECHNOLOGY GROUP-Bytes SI (South Africa), Secura(India), Accenture (Ireland), Athena Sciences Corporation (U.S.), Fulcrum Biometrics (U.S.), AimBrain (UK), Certibio (Brazil), VoicePIN.com (Poland), and SpeechPro (U.S.).
Please note: This is not an exhaustive list of companies profiled in the report.