Blockchain Technology in Government Sector: Market Insights
The global blockchain technology in the government sector is expected to grow at a high CAGR over the coming years as it improves the efficiency of government operations. Developed as well as developing countries have demonstrated a tremendous interest in adopting blockchain solutions to improve services and save money in the long-run.
Increased investment in developing an appropriate infrastructure to manage various public services, enhance the outreach of welfare policies, and quicken the delivery of services & solutions to the general public is projected to augment market growth over the coming years. Development of smart cities is expected to foster demand for blockchain technology in the North American, Middle East, European, and Asia Pacific region.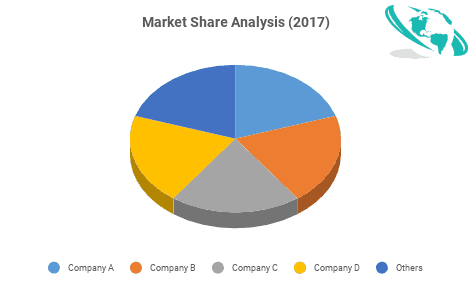 Blockchain Technology in Government Sector: Type Insights
The blockchain technology market for the government sector is segmented on the basis of type into public, private, and hybrid. Private blockchain enables in improving operational efficiency to a large extent, however, it limits decentralization. Public blockchains are expected to grow at a high rate as it allows interoperability, decentralization, and transparency of operations along with security. This growth is attributed to the growing practice of the government and institutions to inculcate open and efficient transactions. The demand for hybrid blockchain solutions is also expected to grow at a significant CAGR over the coming years.
Blockchain Technology in Government Sector: Application Insights
Blockchain technology for government finds applications in identity management, license renewals, security management, election & voting, healthcare, education, contract management, documentation & compliance management, revenue & tax monitoring, utility payments, among others.
The demand for identity management solutions is anticipated to grow at a high CAGR over the coming years. Other services that would be easily adopted by companies are license renewals, contract management, documentation & compliance management, and tax payments. Developing countries are also expected to invest in blockchain solutions as it reduces red tape and improves the delivery of social welfare benefits to achieve set policy goals.
Blockchain Technology in Government Sector: Regional Insights
In 2016, Delaware came up with the Delaware Blockchain Initiative to improve its legal infrastructure for the shared ledger. Since Deleware resides over 65% of Fortune 500 companies, blockchain technology increases efficiency and speeds up business incorporation services. Illinois has also come up with similar initiatives to harness benefits of using blockchain technologies.
The North American and European region is anticipated to witness large investments in blockchain technology on account of their faster acceptance of advanced technological solutions. The Asia Pacific and the Middle Eastern region is expected to grow at a high CAGR over the forecast period on account of their increasing investments in smart cities and need for improving process efficiency across government & public offices.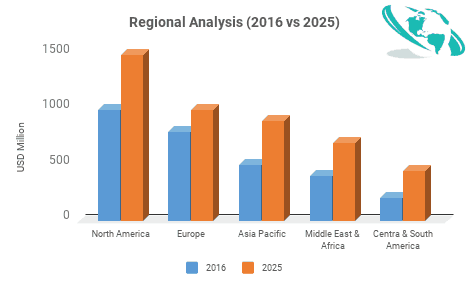 Blockchain Technology in Government Sector: Competitive Landscape
The global blockchain industry is evolving at a rapid pace on account of its increased preference across various industry verticals. IBM Corporation has developed Blockchain for a government which helps secure information exchange, integrating various business partners such as suppliers, service agencies, and other community-based organizations.
Other companies involved in developing blockchain technologies include Microsoft Corporation, Infosys, Global Arena Holding, Inc., ABB Ltd., BTL Group, Coinbase, 21, Inc., Chain, Inc., Deloitte, and Digital Asset Holdings among others. The need for digitalization of public services to improve transparency and increase policy outreach is projected to boost the demand for blockchain solutions over the coming years.
The stakeholders to the report include government institutions, public sector, research organizations, and educational institutes among others.
Check the Press Release on Blockchain Technology In Government Sector Report
The global Blockchain Technology in Government Sector has been studied from the year 2016 till 2025. However, the CAGR provided in the report is from the year 2017 to 2025. The research methodology involved three stages: Desk research, Primary research, and Analysis & Output from the entire research process.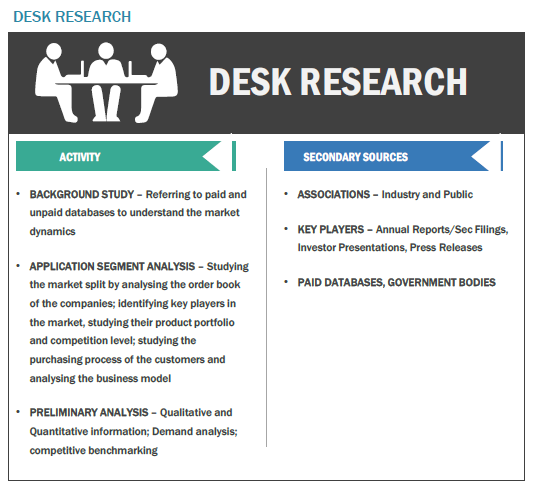 The desk research involved a robust background study which meant referring to paid and unpaid databases to understand the market dynamics; mapping contracts from press releases; identifying the key players in the market, studying their product portfolio, competition level, annual reports/SEC filings & investor presentations; and learning the demand and supply side analysis for the Blockchain Technology in Government Sector.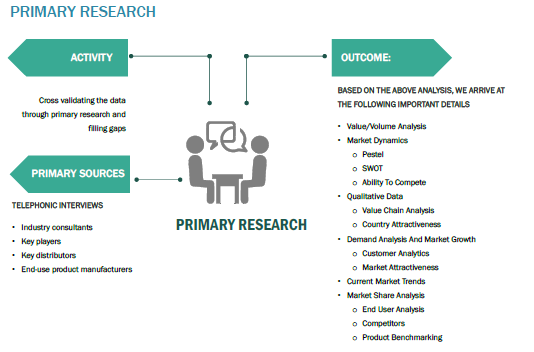 The primary research activity included telephonic conversations with more than 50 tier 1 industry consultants, distributors, and end-use product manufacturers.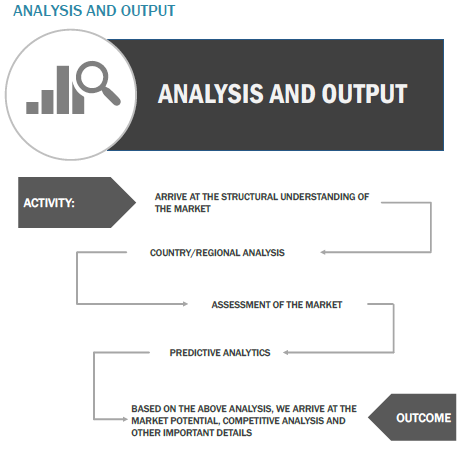 Finally, based on the above thorough research process, an in-depth analysis was carried out considering the following aspects: market attractiveness, current & future market trends, market share analysis, SWOT analysis of the company and customer analytics.