Coated Fabric Market Insights:
Fabrics that are coated with some other substance for various purposes such as increasing their life, making it waterproof, protecting it from other liquids among other reasons are called coated fabrics. There are numerous users of coated fabrics and coating substances. Products used for coating can be oil, pyrosylin, polymer, rubber, plastic, and acrylic films among others.
All these coatings consist of large quantities of fillers. They are produced from smooth and pile fabrics; to make them softer, they are often combined with porolon. Coated fabrics are used in consumer goods such as table cloths, printing, garments, furniture industries, medical purposes among others.
Coated Fabric Market - Product Insights:
Coated fabrics are more flexible and durable due to the use of plastic, rubber, polymers, fabric-backed wall coverings and others. It can be segmented into three main categories according to the raw material used to make them; polymer, rubber and fabric-backed wall coverings.
The polymer coated fabric market is growing due to rise in demand of airbags in automotive and aerospace industry. Polymers are produced from various polyvinyl chlorides' mixtures and emulsions. The main feature of this product is the low cost in manufacturing it coupled with a wide range of applications.
Rubber coated fabrics are produced using latex as their base and used in applications catering to marine and aviation industry. This product has a high demand in the market due to its flexibility, elasticity, durability, and resistance to degradation properties.
Coated Fabric Market - Application Insights:
Polymer coated fabrics can be utilized in a wide range of applications such as seating, industrial curtains, awnings, upholstery, and others. However, transportation led the industry in 2015 mainly owing to the implementation of safety standards for industrial workers and automotive. The other application which is fuelling the growth of the market is the insulators in the space shuttles for solid rocket nozzles.
Rubber coated products are used in a wide range of applications such as inflammable boats, protective clothing, oil booms and bellows that are subjected to harsh environmental conditions. Protective clothing application is used for safety package usages such as swimming, aprons, footwears, chemical hazardous material suits, gloves, and space suits among the rest.
Coated Fabric Market: End-use Landscape
The end-user landscape entails a list of current and prospective consumers prevailing across the regions. This section provides company addresses, contact details, products, and regional presence of companies who are purchasing or are likely to purchase coated fabric over the coming years. Some leading consumers of these materials are - Honda Motor, Fiat-Chrysler, Ford Motor, Hyundai-Kia, Nissan-Renault Group, Volkswagen Group, General Motors, Toyota Motor.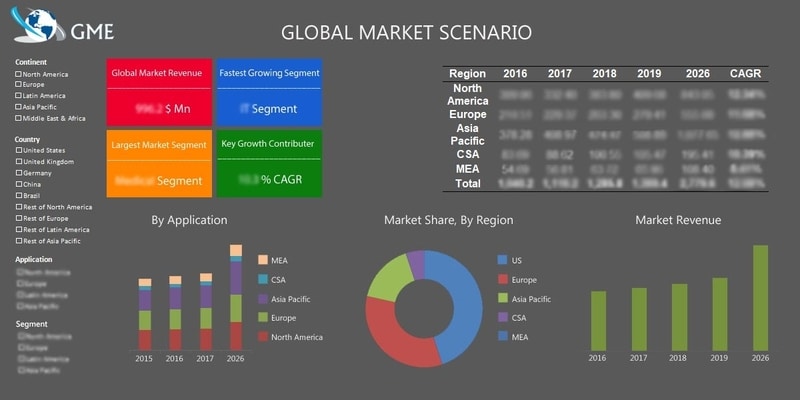 Coated Fabric Market - Regional Insights:
Asia Pacific is expected to have the largest regional coated fabric market in the forecast period owing to the increase in theri disposable income and awareness for safety. Increasing population and surging automotive demand coupled with infrastructural developments in countries such as China and India. North America and Europe coated fabric market are also expected to grow in the forecast period due to infrastructural developments.
Coated Fabric Market - Competitive Insights:
Production of end-use products is the main motive of the players in the coated fabric market. Constant investment and development in technologies to improve safety in automotive and daily is the main strategy of the manufacturers of this market. SRF Limited, Trelleborg AB, Serge Ferrari Group, Saint-Gobain S. A., Sioen Industries NV, OMNOVA Solutions Inc., Continental AG, Takata Corporation, Low & Bonar PLC, Heytex Bramsche GmbH, Dickson-Constant, Seaman Corporation, and Spradling International Inc.
Please note: This is not an exhaustive list of companies profiled in the report.
The global caoated fabric market has been studied from the year 2016 till 2025. However, the CAGR provided in the report is from the year 2017 to 2025. The research methodology involved three stages: Desk research, Primary research, and Analysis & Output from the entire research process.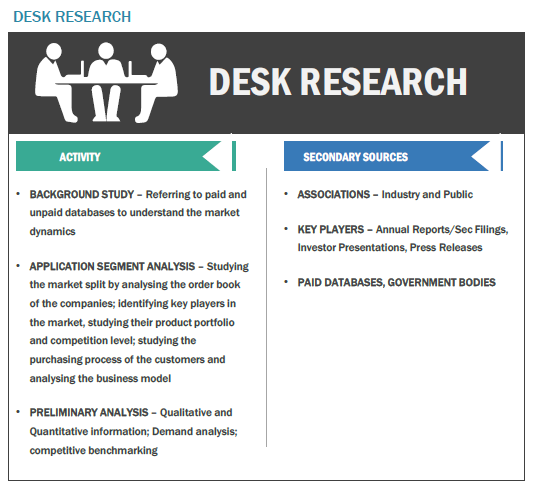 The desk research involved a robust background study which meant referring to paid and unpaid databases to understand the industry analysis; industry trends; market analysis; market trends; market dynamics; mapping contracts from press releases; identifying the key players in the market, studying their product portfolio, competition level, annual reports/SEC filings & investor presentations; and learning the demand and supply side analysis for the caoated fabric market.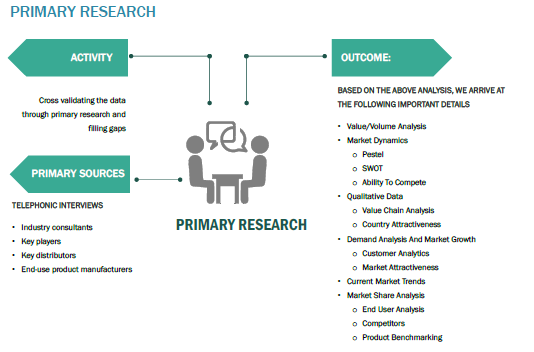 The primary research activity included telephonic conversations with more than 50 tier 1 industry consultants, VPs, CEOs, COOs, financial consultants, business consultants, strategy consultants, project management consultants, business management consultants, distributors, and end-use product manufacturers.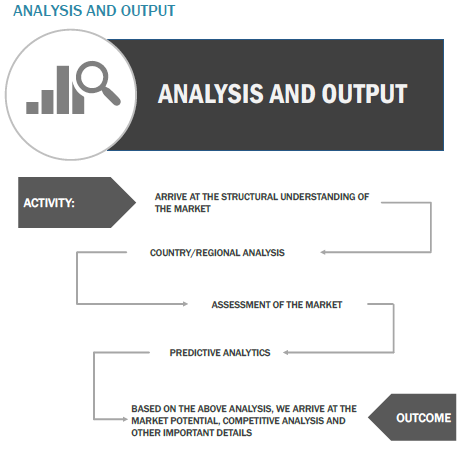 Finally, based on the above thorough research process, an in-depth analysis was carried out considering the following aspects: market attractiveness, current & future market trends, market share analysis, demand forecasting, SWOT analysis of the company's manufacturing caoated fabric, and customer analytics.