Construction Additives Market Insights
The global construction additives market is likely to register a significant CAGR over the forecast period. The demand for these additives is expected to be influenced by the number of benefits associated with it such as concrete stabilization, slump reduction, waterproofing, and water reduction among others.
Special additives are chemical formulations which are extensively used in construction of residential, non-residential buildings. Increasing number of construction industries along with rising demand for improved infrastructure particularly from Asia-Pacific is further likely to contribute to the market growth.
The growing emissions of toxic chemicals are anticipated to hamper the market growth over the coming years. Moreover, with the latest technological advancements, the manufacturers are able to launch products which meet the environmental norms. This, in turn, is likely to foster the market growth over the forecast period.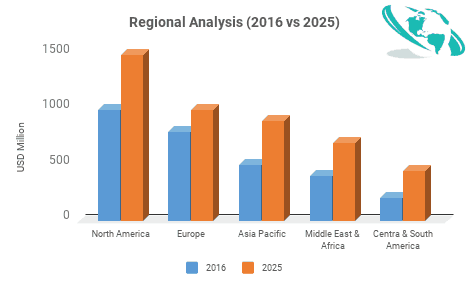 Construction Additives Market: Type Insights
The global construction additives market is divided into Concrete Admixtures, Water Proofing Agents, Leveling Agents, and Sealants among others, based on type. The concrete admixtures are further segmented into plasticizers, super plasticizers and air entraining agents.
Concrete admixtures segment accounted for the majority market share in 2016. It is further expected to grow at a significant CAGR by 2025 owing to increasing consumer awareness coupled with falling prices.
Moreover, waterproofing segment also held a considerable market share in 2016. Leveling agents are likely to witness a CAGR of more than 11 % over the forecast period, on account of growing infrastructure construction across the globe.
Construction Additives Market: Application Insights
The global construction additives market is segregated into Residential, Non-residential, and commercial, based on application.
Residential segment is anticipated to account for a dominant market share on account of booming housing prices. The demand for this segment is also attributed to changing consumer preference to higher value products along with significant levels of residential improvement and repair spending.
Growing number of residential activities has resulted in increased use of on-site construction chemicals including coatings and sealers in construction of roofs, windows, larger kitchens and decks.
The non-residential market is also anticipated to grow at a substantial rate over the forecast period. The growth of this market is attributed to increased emphasis on better performing materials such as cement and asphalt additives in road and bridge construction.
Construction Additives Market: Regional Insights
Asia-Pacific region accounted for the maximum market share in 2016. It is further likely to grow at a significant CAGR over the forecast period due to increasing demand for these additives from countries such as China, Japan and India. Factors such as rising population coupled with increasing demand from various industry is further likely to boost regional growth .North America is also projected to grow at a considerable rate followed by Europe.
Construction Additives Market: End-Use Landscape
The end-use landscape includes a list of current and prospective consumers prevailing across the regions. This section provides company addresses, contact details, products, and regional presence of companies who are purchasing or are likely to purchase products from the global construction additives market. The major consumers of the product are Royal BAM Group, Kiewit, and Skanska.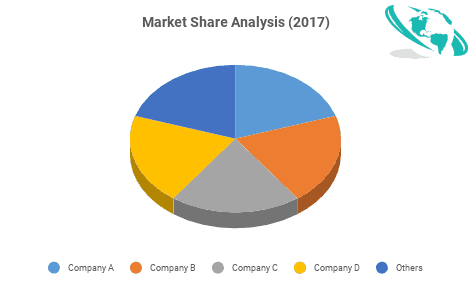 Construction Additives Market: Competitive Landscape
Some of the leading players operating in the global construction additives market include BASF Se, Sika Ag, Rpm International, W.R Grace & Co., Ado Additives Mfg Pvt. Ltd., The Freedonia Group, Carboline Company, Viapol, Mig Material Innovative Gesellschaft Mbh, Adomast Manufacturing Ltd, Gidromon, Beijing Ruidisi Building Materials Co. Ltd, Nuove Coperture Srl, Jinan Zhuxia Import & Export Tradingco., Ltd, Qingdao Lighten Trading Co. Ltd., and Indus Valley Chemical Company among Others.
Construction Additives Market
The global Construction Additives Market has been studied from the year 2016 till 2025. However, the CAGR provided in the report is from the year 2017 to 2025. The research methodology involved three stages: Desk research, Primary research, and Analysis & Output from the entire research process.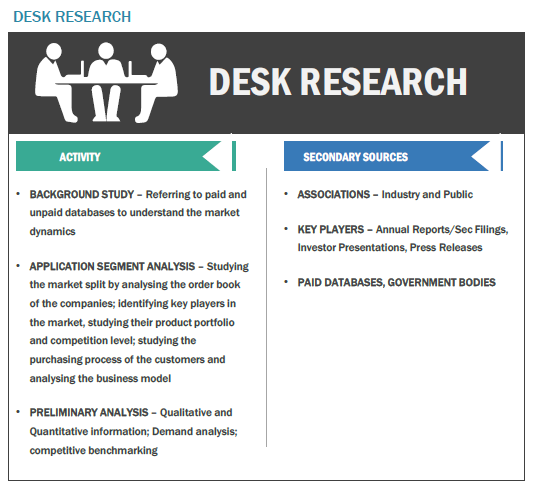 The desk research involved a robust background study which meant referring to paid and unpaid databases to understand the market dynamics; mapping contracts from press releases; identifying the key players in the market, studying their product portfolio, competition level, annual reports/SEC filings & investor presentations; and learning the demand and supply side analysis for the Construction Additives Market.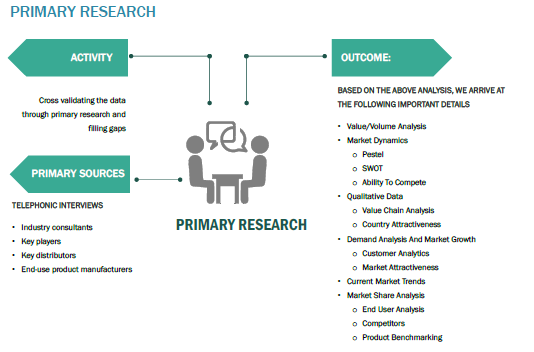 The primary research activity included telephonic conversations with more than 50 tier 1 industry consultants, distributors, and end-use product manufacturers.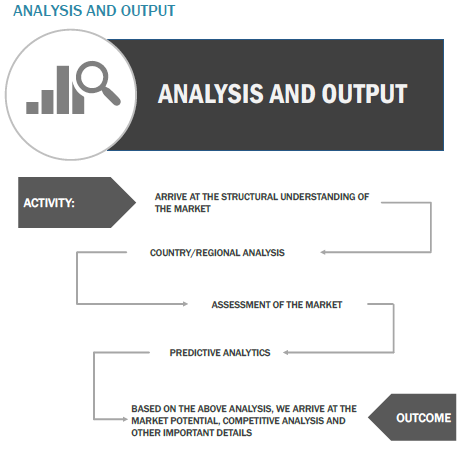 Finally, based on the above thorough research process, an in-depth analysis was carried out considering the following aspects: market attractiveness, current & future market trends, market share analysis, SWOT analysis of the companies, and customer analytics.