Data Converter Market Insights:
Data converters are utilized to covert and condition signals. They are included in devices to adopt digital to analog to vice versa. The application of this in devices enhances the data transmission, processing, and process control capabilities. It is widely used in consumer electronic devices such as smartphones and tablets.
Image processing, call signal, touch sensitivity, network signal processing and video calling use data converters. It is used in integrated featured such as voice command and gesture in consumer electronic devices. Data converters are based on architectures, the core of these devices are either based on silicon or silicon germanium or complementary metal-oxide semiconductor (CMOS).
Data Converter Market - Product Insights:
Low power design is expected to gain importance in the Data Converter Market. These are used in Analog to digital converter (ADC) and digital to analog converter (DAC) in order to work accurately and not get overheated while performing. ADC is a useful device as it converts an analog voltage on a pin to a digital number.
Working of an ADC is complex and has various ways to achieve results. The common procedure is by using an analog pin to charge an internal capacitor and then account the time it takes to discharge. A microcontroller is used to count the number of clock circles it takes before getting discharged.
DAC is used in any device that is a source of digital sound such as digital TV, CD player, game console or portable music player. The digital sound needs an analog waveform to make it audible for human hearing. The increasing consumption of these devices is expected to create demand for the Data Converter Market in the forecast period.
Data Converter Market - Application Insights:
Electronic equipment is used in different fields such as automotive, consumer goods, communications, and industrial applications, among others. ADC and DAC are important devices in electronic equipment. Most real-world signals are analog, these two devices are used to convert the digital signals into analog signals.
ADC converts audio signals from audio input equipment such as microphones, and make them audible for the real world. DAC takes in the digital signals and converts them into an analog signal used in audio output equipment such as speakers.
Data Converter Market - End User Landscape:
The end-user landscape entails a list of current and prospective consumers prevailing across the regions. This section provides company addresses, contact details, products, and regional presence of companies who are purchasing or are likely to purchase the data converters over the coming years. Some leading consumers of data converter market are – Samsung Group, Apple Inc., Oppo Digital, Nokia Corporation, Sony Corporation, AND LG Corporation among others.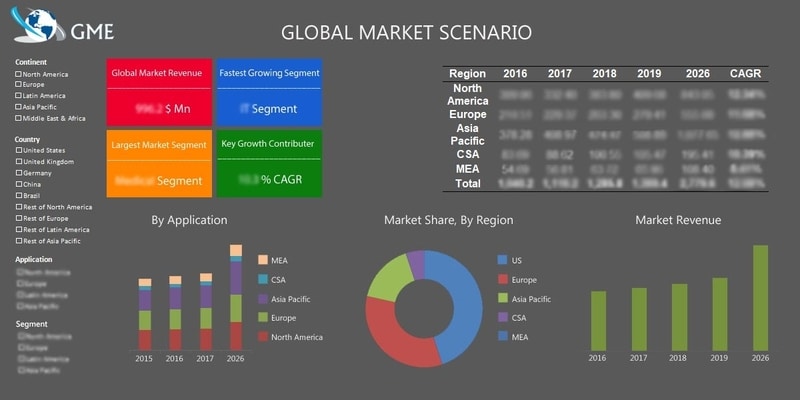 Data Converter Market - Regional Insights:
Asia Pacific dominated the Data Converter Market by accounting for more than 70% of the total share in 2016. This region is the key revenue generator for this market as it is the manufacturing hub for smartphones, PCs, and tablets. The presence of various semiconductor companies has encouraged the growth of Data Converter Market as well.
Achieving high accuracy and low noise operations is the key to attract more consumers, and Asia Pacific region is leading in the market by providing quality products. India and China have resulted in the increasing demand for data converters owing to the rise in 4G subscriptions in the countries; high demand for electronics is expected to show growth in the Data Converter Market during the forecast period.
Data Converter Market - Competitive Insights:
Analog Devices dominate the global data converter market; it has a strong consumer base as it is one of the pioneers in the market. It is manufactured based on the end user product design demand which is expected to expand the industry in the forecast period. Companies like Apple Inc. has partnered with Analog Devices to convert IC for its iPhone 6S. The new competitors face difficulty, in the beginning, hence restricting the entry of new brands in the market.
The major companies involved in this Data Converter Market are Analog Devices, Microchip, NXP Semiconductors, Texas Instruments, STMicroelectronics, Maxim Integrated, Intersil, Microsemi, and ROHM among others.
Please note: This is not an exhaustive list of companies profiled in the report.
The global data converter market research report has been studied from the year 2016 till 2025. However, the CAGR provided in the market study is from the year 2017 to 2025. The market research methods involved three stages: Desk research, Primary survey research, and Analysis & Output from the entire research process.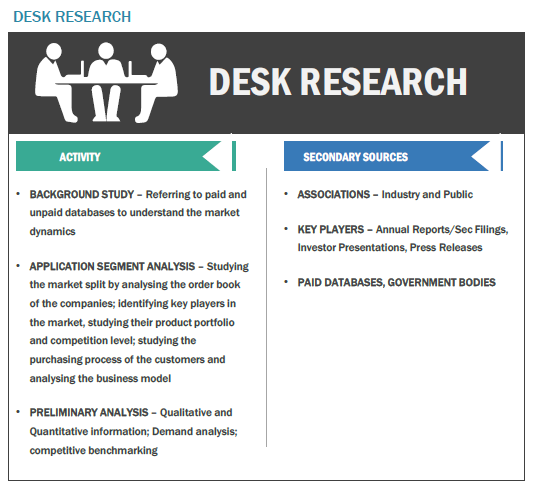 The desk research involved a robust background study which meant referring to paid and unpaid databases to understand the industry analysis; industry trends; market analysis; market trends; market dynamics; mapping contracts from press releases; identifying the key players in the market, studying their product portfolio, competition level, annual reports/SEC filings & investor presentations; and learning the demand and supply side analysis for the data converter market.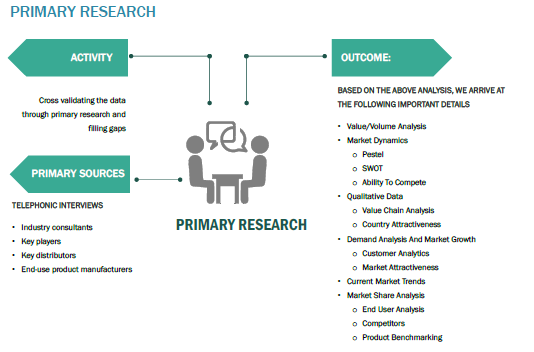 The primary research activity included telephonic conversations with more than 50 tier 1 industry consultants, VPs, CEOs, COOs, financial consultants, business consultants, strategy consultants, project management consultants, business management consultants, distributors, and end-use product manufacturers.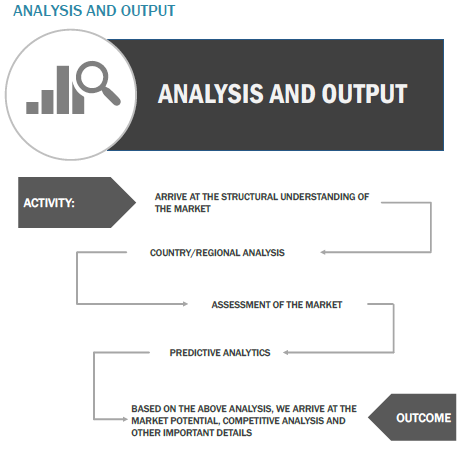 Finally, based on the above thorough research process, an in-depth analysis was carried out considering the following aspects: market attractiveness, current & future market trends, market share analysis, demand forecasting, SWOT analysis of the companies, and customer analytics.