Market Analysis:
It is estimated that the globally distributed energy generation (DEG) market will grow steadily during the forecast period. Decentralization of power generation is expected to be one of the primary growth factors. Global warming concerns are projected to drive countries into adopting affordable, reliable, and clean energy alternatives. This is expected to reduce the usage of non-renewable resources and fossil fuels in most of the manufacturing units, which in turn will encourage companies to adopt power management systems.
The ability of DEG to use conventional and unconventional resources to produce electricity is expected to promote environment friendly households and industries. These sources involve solar, wind, and tidal energy used by households, industries, commercial and non-commercial establishments.
Technology Insights:
Combined heat and power (CHP) can use a variety of fossil fuel and renewable sources. CHP is one of the most reliable and cost effective source of power in the commercial and industrial sectors. It has an efficiency of 65-70% which is a large number as compared to the other processes of energy production.
Fuel cells are an environment friendly way of providing electricity by using clean energy; they are extensively used in power plants and passenger vehicles. They operate at a high efficiency as compared to other combustion systems. Hydrogen fuel cells have no harmful carbon dioxide emissions as its by-product is water.
Micro turbines are used for stationary power generation application; they produce heat and electricity on a small scale. Micro turbines are efficient, compact, economical, and have a lower emission rate. Micro turbines provide an efficient and clean solution to direct mechanical drive markets such as air-conditioning and compression.
Reciprocating engines are used in order to convert pressure into rotational motion. Motor vehicles use internal combustion engine, Sterling engine and steam engines which is an external combustion engine. Wind turbines generate electricity from kinetic energy derived from wind. They can generate large amounts of power in both offshore and onshore locations.
Solar PV cells convert sunlight directly into electricity. PV panels are cost effective, safe and easy to install. On average, one installation works for over 20 years. It is a sustainable option due to soaring prices and increased pressure put on fossil fuels.
Application Insights:
The distributed energy generator market is anticipated to have a high demand as compared to conventional solutions on account of its reliability, sustainability, and cost efficiency. The demand for conventional sources of generating electricity and power has been replaced to a large extent by the renewable resources.
Economical installation cost and easy accessibility for the utility sector in the on-grid systems was the largest application of DEG in 2013, accounting to 90% capacity. There is no storage for this kind power supply.
Introducing and providing electricity in the remote rural areas, especially in Asia-Pacific has helped the development off-grid DEG application. This system has battery storage and therefore ensures immediate supply of electricity for the times it is urgently needed.
End Use Insignts:
More than 70% usage of distributed energy generation was by commercial and industrial users. Over the next eight years it is estimated that the reusability of the sources such as heat energy and industrial wastes will have high penetration in the commercial and industrial end-uses. In terms of capacity growth, building and institutions are expected to grow at a high rate over the forecast period.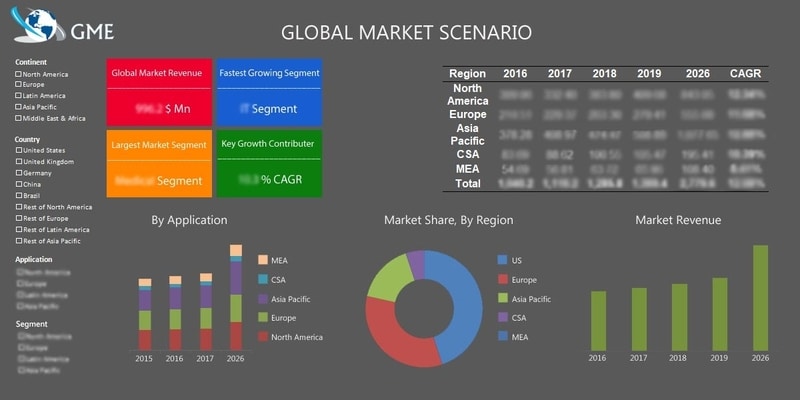 Regional Insights:
Government policies in Europe for reducing carbon emission are expected to expand the demand for DEG. Regulatory norms such as "green energy" in North America had lead to significant growth of this industry in 2016.
Numerous government policies in Asia Pacific such as infrastructure development and innovative regulations are expected to contribute to the growth of DEG. Key players include General Electric Energy, Suntech Power Holding Co. Ltd, Yingli Green Energy, UTC Power LLC, First Solar, Sharp Corporation, Siemens AG and JA Solar Holding Co. Ltd.
Please note: This is not an exhaustive list of companies profiled in the report.
Competitor Analysis:
The market appears to be fragmented due to numerous vendors who are focusing on increasing their R&D investments to reduce the per MW cost of micro turbines and improve efficiency of their products.
The partnership between Shanghai Electric Representative and Ansaldo Energia has given Ansaldo Energia access to Chinese market where they have received orders for 15 gas turbines which are currently being supplied and installed, representing a market share of more than 30% in 2016. Other leading vendors of the market are Capstone Turbine, First Solar, Bloom Energy and Ballard Power Systems.
The global distributed energy generation (DEG) market report has been studied from the year 2016 till 2025. However, the CAGR provided in the market study is from the year 2017 to 2025. The market research methods involved three stages: Desk research, Primary survey research, and Analysis & Output from the entire research process.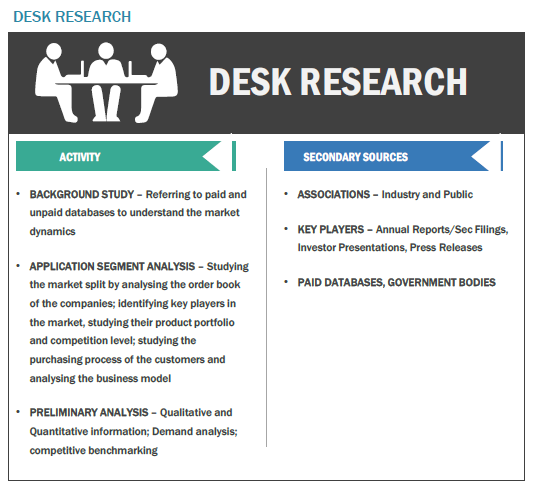 The desk research involved a robust background study which meant referring to paid and unpaid databases to understand the industry analysis; industry trends; market analysis; market trends; market dynamics; mapping contracts from press releases; identifying the key players in the market, studying their product portfolio, competition level, annual reports/SEC filings & investor presentations; and learning the demand and supply side analysis for the distributed energy generation (DEG) market.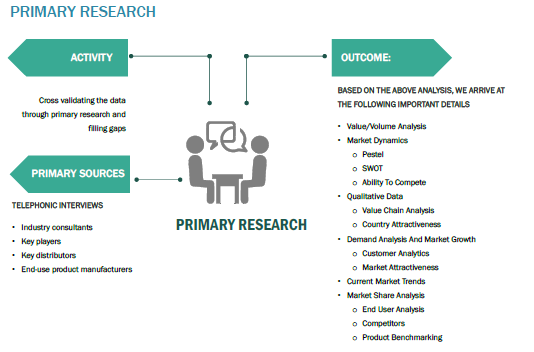 The primary research activity included telephonic conversations with more than 50 tier 1 industry consultants, VPs, CEOs, COOs, financial consultants, business consultants, strategy consultants, project management consultants, business management consultants, distributors, and end-use product manufacturers.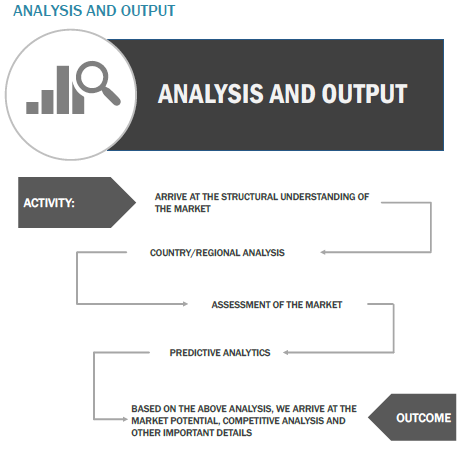 Finally, based on the above thorough research process, an in-depth analysis was carried out considering the following aspects: market attractiveness, current & future market trends, market share analysis, demand forecasting, SWOT analysis of the companies, and customer analytics.