Drone Simulator Market Insights
The drone simulator market is projected to grow at a significant CAGR over the forecast period. The major factors contributing to the growth of this market are technological advancements in drone simulators and augmented &virtual reality.
Drone simulators have found applications in sports, payload training, training for license & flying, and military gaming among others. Drone simulator consists of hardware and software that help to virtually train the pilots in a realistic and accurate manner without the risk of a real flight.
Increasing demand for drones in commercial and military applications, affordability of simulator training, and growing applications avenues are some other factors expected to drive the market for drone simulators. Due to the increasing number of drones, there has been a surge in demand for trained pilots, which is further expected to boost market growth. System complexities of drone simulating the system and need for trained &skilled operators are factors that can negatively impact the growth of global drone simulator market.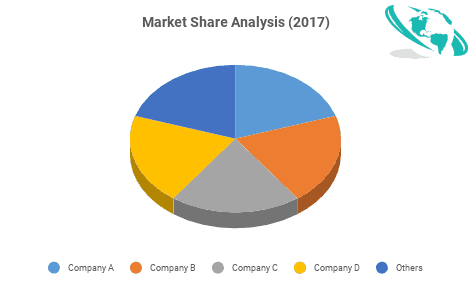 Drone Simulator Market: Platform Insights
Drone simulators are widely used in commercial and military activities. The military segment is projected to dominate the market as simulators are economical for pilot training rather than using real drones.
Drone Simulator Market: Component Insights
The market is segregated into software and hardware on the basis of the component. Customizable software solutions are available for the drone simulator market. Controlled training and ease of installation is expected to increase the demand for software over the coming years.
Drone Simulator Market: Device Type
The drone simulator market based on device type has been segmented into augmented and virtual reality. The augmented reality segment is estimated to grow at the highest CAGR during the forecast period on account of increasing adoption in military applications.
Drone Simulator Market: System Type
Portable wing drones have wide applications due to their ability to land and takeoff vertically, which allows the user to operate the drone in a limited area. However, portable drones have complex mechanisms and have high maintenance costs.
Fixed wing drones need a takeoff and landing runway, unlike their portable counterparts. This makes operating fixed drones difficult and limits its applications. However, fixed drones are more power efficient, have higher payload weight and also have longer air times. Operation of these drones needs professional training that can be provided using a drone simulator.
Drone Simulator Market: Drone Type
Fixed wing drones have a single rigid wing. These drones work like airplanes. Fixed drones do not stay in one place with vertical lift rotors, but glide on a fixed path. This makes them more efficient than other types of drones. Helicopters or single rotor drones are strong, have one big rotor, similar to one big spinning wing, and a small rotor on the tail for direction and stability.
Quadcopters, also known as multi-rotor drones are the most economical and widely available type of drones. Quadcopters have 4 rotors on their body. Multi-rotor drones are further classified as tricopters, hexacopters, and octocopters based on the number of rotors on their body.
Drone Simulator Market: Regional Insights
The North American region is estimated to occupy the largest share. Countries such as the U.S. and Canada are anticipated to witness an increase in the adoption of simulators in the drone industry. America drone simulator market is primarily driven by increasing defense expenditure for research & development of drones along with high applications in the commercial sector. The U.S. military has allocated a total fund of USD 4.61 billion in 2017 for the procurement & development of new drones as per the Department of Defense Fiscal Year 2017 budget. With the increase in the military spending on drones, the demand for drone simulators for the training is expected to increase substantially over the forecast period in the North America region.
The market in the European and Asia-Pacific regions is also expected to witness a high growth due to the rising use of drone simulators for gaming applications, such as drone racing. Increasing defense budgets in emerging economies coupled with the dominant position of Asia Pacific in the electronics sector is projected to augment market growth.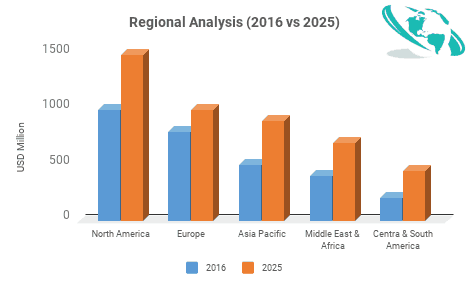 Drone Simulator Market: End-Use Landscape
The end-use landscape entails a list of current and prospective consumers prevailing across the regions. This section provides company addresses, contact details, products, and regional presence of companies who are purchasing or are likely to purchase drone simulator over the coming years. Some leading consumers of this market are Little Arms Studios, RealFlight and ImmersonRC among others.
Drone Simulator Market: Vendor Landscape
The report contains a chapter dedicated to vendors operating in the market, covering raw material manufactures, equipment developers, manufacturers, and distributors. The report provides these insights on a regional level. This section of the report entails contact details, experience, products manufactured/supplied, and geographical presence of companies.
Drone Simulator Market Share & Competitor Analysis
Major companies profiled in the report include Simlat UAS& ISR training solutions, General Atomics Aeronautical Systems Inc, Singapore Technologies Electronics Limited, CAE Inc., Israel Aerospace Industries Ltd., L-3 Link Simulation & Training, Leonardo S.p.A., and Zen Technologies Ltd among others.
Please note: This is not an exhaustive list of companies profiled in the report.
Market players are trying to further integrate new technologies such as the cloud-based services and advanced analytics to enhance user experience.
In 2017, Microsoft launched Aerial Informatics and Robotics Platform that provides an open source Artificial intelligence-based platform "AirSIM". Microsoft's platform provides a virtual reality-based drone simulator that uses AI to efficiently train the pilot.
In 2017, Epson launched the world's first augmented reality-based drone simulator application which is specifically optimized for smart glasses. Companies are adopting acquisitions and new product launches as strategies to further strengthen their market position.
The global Drone Simulator Market has been studied from the year 2016 till 2025. However, the CAGR provided in the report is from the year 2017 to 2025. The research methodology involved three stages: Desk research, Primary research, and Analysis & Output from the entire research process.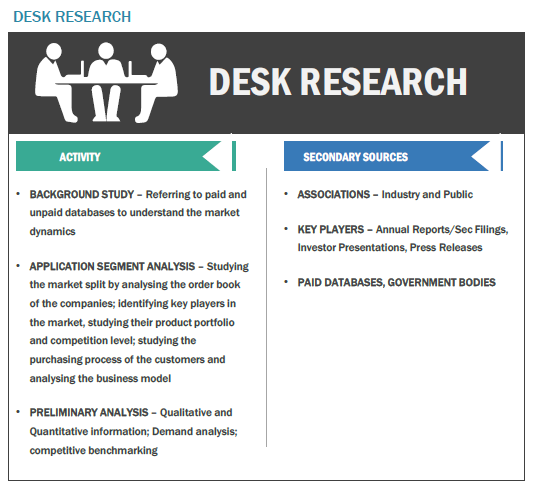 The desk research involved a robust background study which meant referring to paid and unpaid databases to understand the market dynamics; mapping contracts from press releases; identifying the key players in the market, studying their product portfolio, competition level, annual reports/SEC filings & investor presentations; and learning the demand and supply side analysis for the Drone Simulator Market.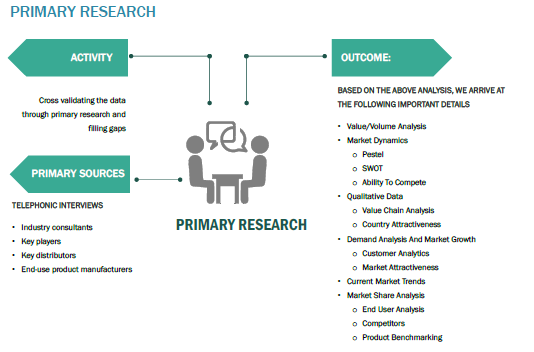 The primary research activity included telephonic conversations with more than 50 tier 1 industry consultants, distributors, and end-use product manufacturers.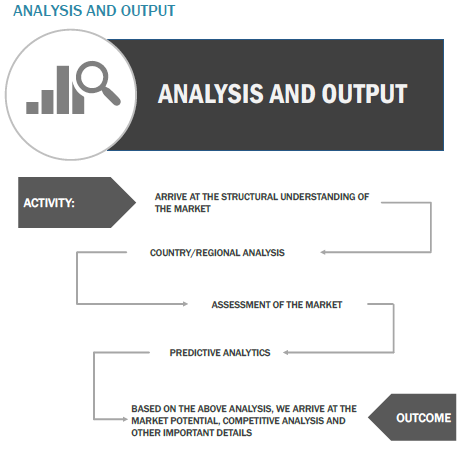 Finally, based on the above thorough research process, an in-depth analysis was carried out considering the following aspects: market attractiveness, current & future market trends, market share analysis, SWOT analysis of the company and customer analytics.