Drug Discovery Market Insights:
Drug Discovery market is anticipated to witness a lucrative CAGR over the forecast period. This growth is attributed to increasing need of drug discoveries to treat and prevent several life-threatening diseases. Drug discovery technologies are further anticipated to boost the industry growth for pharmaceutical industries over the coming years.
Rising incidence of health disorders such as cardiovascular diseases, genetic disorders, nervous system disorders, and diabetes among others coupled with increasing demand for novel drug discovery technologies is few of the other reasons which contribute to the industry growth.
Innovations in the field of molecular biology, biotechnology, and genomics are anticipated to create a lot of scope for research and development. Moreover, populated pipeline for novel drugs along with increased expenditure on healthcare is also likely to drive the industry growth.
However, growing investments, switching of market branded drugs to generic drugs and late processing of government regulations are anticipated to hinder the industry growth.
Drug Discovery Market - Technology Insights:
DNA microarrays segment is anticipated to witness a rapid growth over the forecast period. The growth of this segment is attributed to increasing number of experiments conducted by biologists that have produced a huge amount of genetic information.
Human Protein Microarray is a high-density microarray which has numerous unique, full-length human proteins, including kinases, GPCRs, nuclear receptors, and proteases. This segment is also likely to progress over the coming years as it delivers test results in less than a day.
Gel electrophoresis is used to separate DNA fragments or other macromolecules, such as RNA and proteins on the basis of size & charge. Improved Diagnosis coupled with simple techniques & low cost of raw materials is anticipated to boost the industry growth over the forecast period.
Drug Discovery Market - Service Insights:
On the basis of services, the drug discovery market is segmented into Drug Metabolism & Pharmacokinetics Services, Pharmaceutical Services, Chemical Services, and Biological Services.
Pharmaceutical Services accounted for the largest revenue share in 2016. It is further projected to dominate the market over the forecast period owing to increasing incidence of chronic and long-term diseases. The growing prevalence of these diseases has heightened the need for new drug development with the help of extensive R&D investments. The total drug development related R&D spending in 2016 accounted for more than 50 billion.
Drug metabolism & pharmacokinetics services are also anticipated to register a significant growth over the forecast period due to its diverse application in various test procedures including In-vitro ADMET, ADME, QWBA, Biotransformation, Pharmacokinetics, toxicokinetic and radio analysis.
Drug Discovery Market -End-User Insights:
Based on end-users, the drug discovery market is segmented into research institutes, pharmaceutical companies, biotech companies, and biopharmaceuticals among others. Pharmaceutical companies are anticipated to register significant revenue share over the forecast period due to increase in demand for advanced therapeutics and development in new drug discoveries.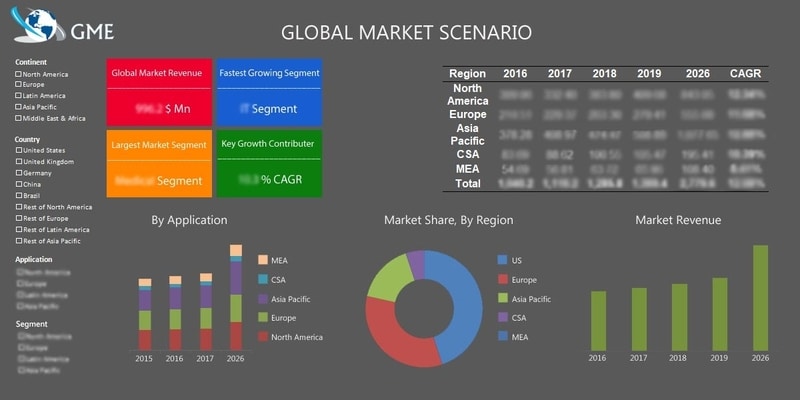 Drug Discovery Market - Regional Insights:
North America reported a colossal market share in the global drug discovery market in 2016. It also accounted for the highest consumer of branded drugs. Europe is anticipated to hold second largest market share in the global drug discovery market over the forecast period.
The Asia-Pacific market is estimated to grow over the coming years due to growing number of contract research organizations in the region.
Drug Discovery Market - End-Use Landscape:
The end-use landscape includes a list of current and prospective consumers existing across the regions. This section provides company addresses, contact details, products, and regional presence of companies who are purchasing or are likely to purchase from global drug discovery market. The major consumers of the product are Bayer, AbbVie and, Gilead.
Drug Discovery Market - Competitive Scenario:
Key Players in the market include Johnson and Johnson, Bayer AG Sanofi, AstraZeneca PLC, Pfizer, Merck & Co. INC., Boehringer Ingelheim, INC., Glaxosmithkline LLC, Eli Lily, Roche Holding AG, Sanofi, formerly Sanofi-Aventis, Covance, Charles River Laboratories, and Merck & Co. Inc.
Please note: This is not an exhaustive list of companies profiled in the report.
The global Drug Discovery Market has been studied from the year 2016 till 2025. However, the CAGR provided in the report is from the year 2017 to 2025. The research methodology involved three stages: Desk research, Primary research, and Analysis & Output from the entire research process.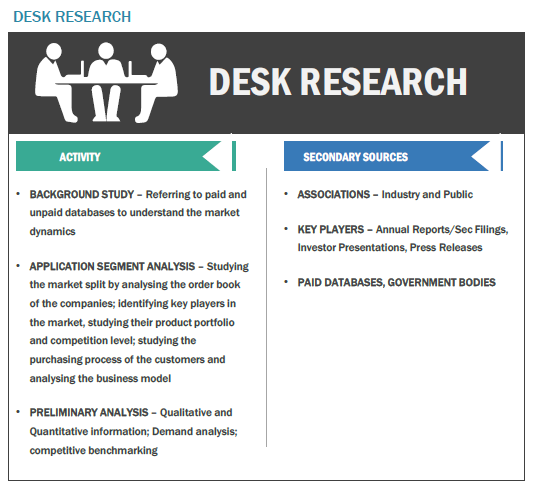 The desk research involved a robust background study which meant referring to paid and unpaid databases to understand the industry analysis; industry trends; market analysis; market trends; market dynamics; mapping contracts from press releases; identifying the key players in the market, studying their product portfolio, competition level, annual reports/SEC filings & investor presentations; and learning the demand and supply side analysis for the Drug Discovery Market.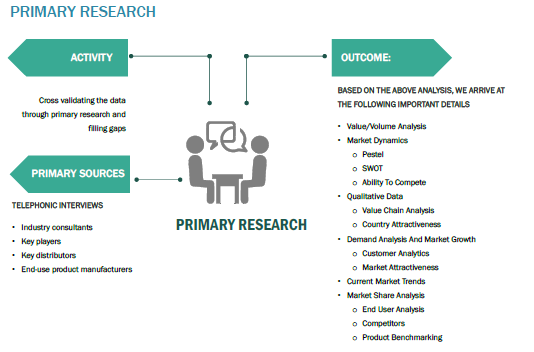 The primary research activity included telephonic conversations with more than 50 tier 1 industry consultants, VPs, CEOs, COOs, financial consultants, business consultants, strategy consultants, project management consultants, business management consultants, distributors, and end-use product manufacturers.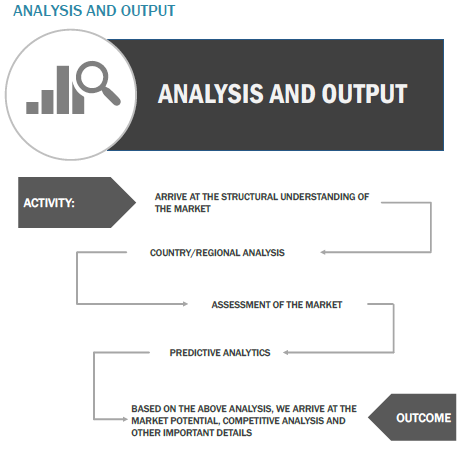 Finally, based on the above thorough research process, an in-depth analysis was carried out considering the following aspects: market attractiveness, current & future market trends, market share analysis, demand forecasting, SWOT analysis of the companies, and customer analytics.