Ethernet Controller Market Insights
The global Ethernet controller market is estimated to grow at a significant rate over the forecast period. This growth is attributed to increased use of Ethernet protocols in industrial application. Improved network coverage, quality of transmission, and bandwidth capacity are few of the factors which are anticipated to drive the Ethernet controller market growth.
Improvements in industrial Ethernet technologies such as PROFINET are helping different organizations to remotely access their assets from all over the world. These applications are safe and offer real-time operation coupled with assured security against the harsh environment.
Fieldbus is one of the most widely used device networks protocol which expands into larger control networks through fieldbus-to-Ethernet integration. Factors such as difficultly in transferring the network of old systems to a new protocol along with critical network performance are likely to limit the Ethernet controller market growth.
Ethernet Controller Market - Function Insights
Ethernet controller functions through the software drivers which are installed on the computer. Advanced drivers for Ethernet controllers are delivering enhanced solutions such as the ability to communicate from the computer to a particular device. These new software applications are anticipated to provide immense growth opportunities for the Ethernet controller market.
Based on the Function, the Ethernet controller market is segmented into phy chip and integrated chip. Phy chip includes a combination of Physical Coding Sub layer (PCS) and a Physical Medium Dependent layer (PMD). The PCS is generally used to code and decode the data that is transmitted and received. The demand for phy chips is anticipated to increase in the global Ethernet controller market owing to simplified recovery of the signal.
Ethernet Controller Market: End-Use Insights
Based on end-use, the Ethernet controller market is divided into Routers, Switches, Servers, Desktops, and Embedded Systems, amongst others. Growing use of Internet and related services globally has led to increasing demand for Ethernet controllers used in devices such as desktops and laptops.
USB Ethernet controllers are mobile and can be easily installed in computers or laptops by simply plugging the device, in case of failure. USB capability has increased the overall demand for Ethernet controllers attributed to the ease of use and portability.
Ethernet controllers locate the IP address from dynamic host control protocol server. It is helpful in sending the right information to their concerned destinations. Microcontrollers are small computers on a single integrated circuit, which contains input/output peripherals, processor core and memory. Microcontrollers are used in products such as telephones, automobiles and other home appliances for control purpose.
The demand for microcontrollers is anticipated to increase over the forecast period leading to an increase in demand for Ethernet controllers. The integrated application of Ethernet controller and microcontrollers is anticipated to boost the overall demand for Ethernet controller market.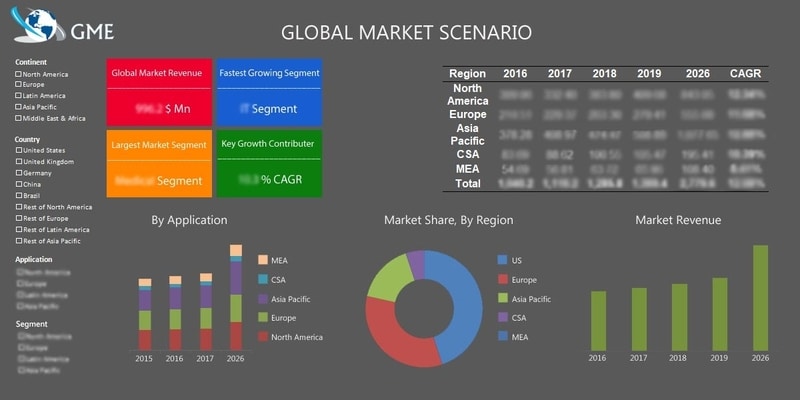 Ethernet Controller Market: Regional Insights
The market in Asia Pacific held the largest market share in 2016, and is further anticipated to grow at a significant rate. The expanding demand for consumer electronics in countries such as China, India, Japan, and South Korea is anticipated to boost the growth of the Ethernet controller market.
Ethernet Controller Market: End-Use Landscape
The end-use landscape includes a list of current and prospective consumers prevailing across the regions. This section provides company addresses, contact details, products, and regional presence of companies who are purchasing or are likely to purchase products from global Ethernet controller market. The major consumers of the product are Lenovo, Dell, and Apple.
Ethernet Controller Market - Competitive Landscape
Major players profiled in the global Ethernet controller market include Allied Telesis, Broadcom, Intel, Marvell, D-Link, and Cisco among others.
Please note: This is not an exhaustive list of companies profiled in the report.
In June 2015, Altera Corporation announced that its new product Arria® 10 FPGAs is selected by Silkan, a provider of real-time data transmission, for its new deterministic real-time high-speed Ethernet interconnection technology.
The global Ethernet Controller market has been studied from the year 2016 till 2025. However, the CAGR provided in the report is from the year 2017 to 2025. The research methodology involved three stages: Desk research, Primary research, and Analysis & Output from the entire research process.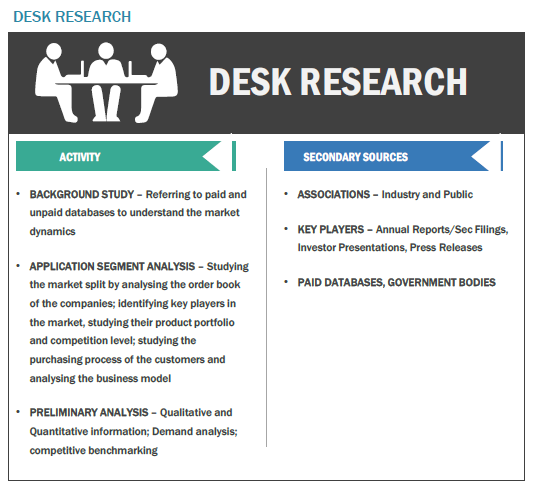 The desk research involved a robust background study which meant referring to paid and unpaid databases to understand the industry analysis; industry trends; market analysis; market trends; market dynamics; mapping contracts from press releases; identifying the key players in the market, studying their product portfolio, competition level, annual reports/SEC filings & investor presentations; and learning the demand and supply side analysis for the Ethernet Controller market.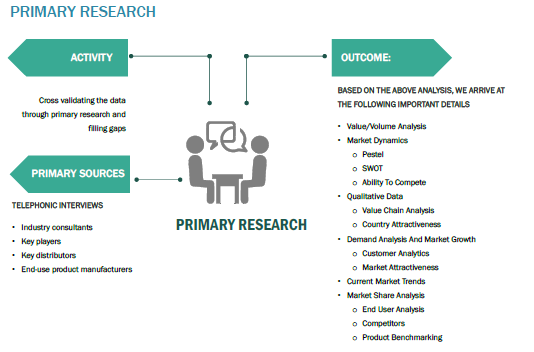 The primary research activity included telephonic conversations with more than 50 tier 1 industry consultants, VPs, CEOs, COOs, financial consultants, business consultants, strategy consultants, project management consultants, business management consultants, distributors, and end-use product manufacturers.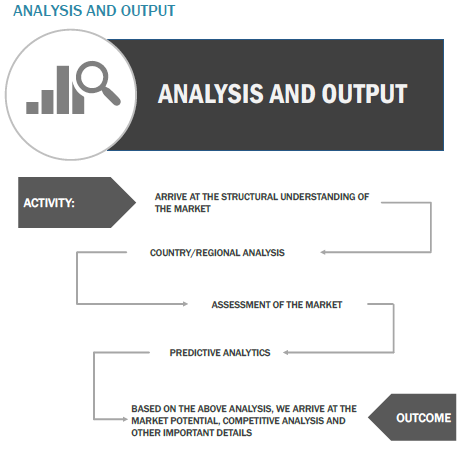 Finally, based on the above thorough research process, an in-depth analysis was carried out considering the following aspects: market attractiveness, current & future market trends, market share analysis, demand forecasting, SWOT analysis of the companies, and customer analytics.