Airport & Marine Port Security Market: Insights
Air and sea travelling are the most prominent means of transportation all over the world. For the trade of commodities and passenger travel, airlines and marine ports function as access points. Passenger travel and commodities trade at airports and maritime ports produce substantial revenue for the global economy. As a result, the government and other regulators are accountable for security protocols at these ports, to ensure safe travelling and goods transportation.
Many countries acknowledge the importance of effective security protocols at air or sea terminals, which now has resulted in the government promoting advanced port security solutions. The introduction of technologically advanced products and services in the field of security systems all around the world is driving growth in the airport and marine port security market. It is anticipated that the global aviation and naval terminal surveillance industry will propose unified monitoring protocols globally to ensure that there is less ambiguity.
Airports and maritime ports are now critical points of transportation for the smooth functioning of global industry; as a result, surveillance has become a critical aspect of business sustainability. Port facilities require a range of monitoring solutions to satisfy various security criteria. Furthermore, airport and marine port surveillance play a critical role in limiting the proportion of threats of terrorism that travel through ports, thereby boosting worldwide business growth.
Lack of knowledge and capital still prevails in a significant number of ports which makes them depend on traditional technologies to secure their periphery. Different geographic policies on port surveillance, on the other hand, could lead to regulatory ambiguity, which could stymie global market development. Also, the sudden outbreak of COVID-19 has limited spending in airports and seaports. However, it is expected that the demand will continue expanding as the economy of developing countries is growing and the number of airports & marine ports is rising at a decent pace. Also, new reforms and security protocols about COVID-19 for traveller's healthcare purposes are estimated to bolster the market growth of this industry over the forecast period.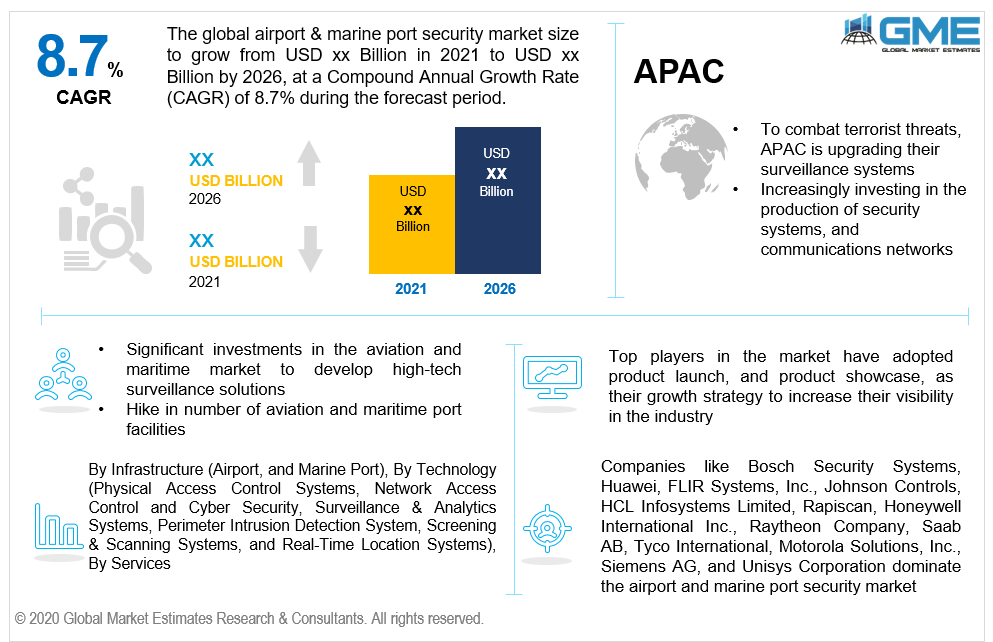 Airport & Marine Port Security Market: By Infrastructure
The market has been segmented into the airport and marine ports based on the infrastructure or port type. The airport holds the largest market segment because of the increase in threats to the airline industry. Also, to create a hostile airline travel environment policymaker, as well as major aviation organizations, are working to upgrade and implement airline security solutions to protect passengers, employees, and the airport facilities from any criminal activity.
Airport & Marine Port Security Market: By Technology
Based on the type of technology used, the market has been segmented into physical access control systems, network access control and cybersecurity, surveillance & analytics systems, perimeter intrusion detection system, screening & scanning systems, and real-time location systems. The surveillance & analytics device market segment is anticipated to exhibit the fastest growth rate during the forecast period. Current trends show that the market is switching from conventional security to IP security cameras due to real-time analytics being successfully integrated with these systems.
Airport & Marine Port Security Market: By Services
Based on the types of services provided, the market is divided into facility and asset management, system integration, and training & consulting. Training and consultation services currently have the largest share because they are the foundation of port security and is used to configure all high-tech security mechanisms. They conduct a thorough threat assessment and execute a surveillance system in a reasonable timeframe. Internal and external audits are the core functions of this segment, apart from screening protocol which helps to create a hostile environment for transit of both travellers and cargo.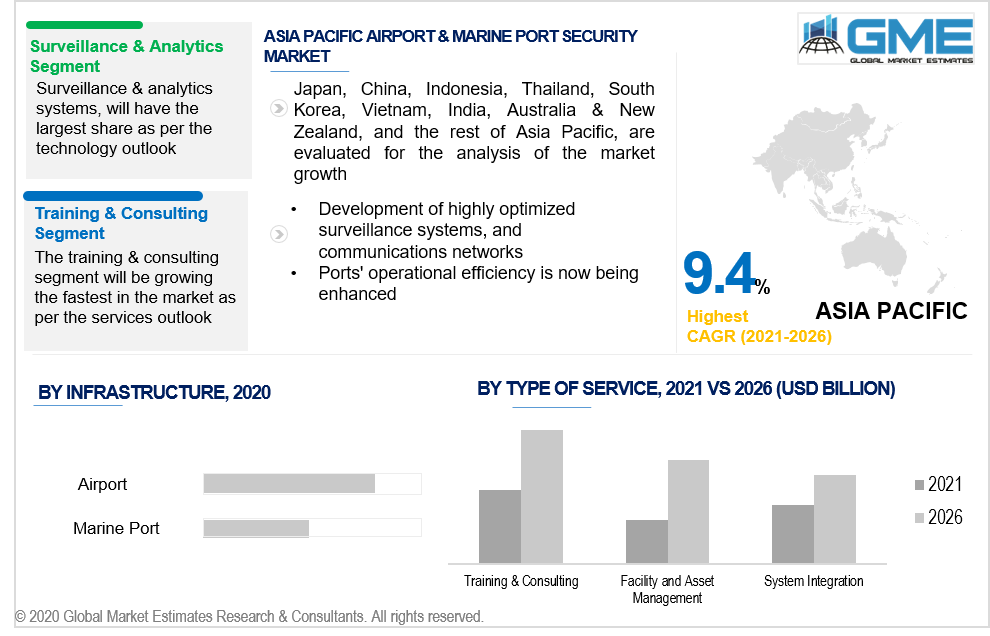 Airport & Marine Port Security Market: By Region
As per the geographical analysis, the market can be classified into North America (the United States, Canada, and Mexico), Asia Pacific (India, China, Japan, Malaysia, Singapore, and Rest of Asia Pacific), Europe (Germany, United Kingdom, Italy, France, Spain, Netherlands, and Rest of Europe), Middle East & Africa (Saudi Arabia, United Arab Emirates, and Rest of the Middle East & Africa) and Central South America (Brazil, Argentina, and Rest of Central and South America). North American region is estimated to dominate the market during the forecast period. This is largely due to the region's extensive implementation of advanced surveillance devices and applications. This region contributes to approximately one-third of global business sales. Also, the United States has the world's largest independent airport and marine port surveillance sector. The government's legislation and stringent safety precautions introduced amid rising terror are largely supporting the airport and marine port security sector in the North American regions. The Asia Pacific region is expanding at a rapid pace, making it a lucrative market for aviation security systems. Also, there is a substantial surge in maritime trade through this region which has assured that the region's maritime terminal network has been gradually improving. It is projected that the number of aviation and maritime megaprojects will increase, resulting in skyrocketing demand for associated surveillance systems.
Airport & Marine Port Security Market Share and Competitor Analysis
Bosch Security Systems, Huawei, FLIR Systems, Inc., Johnson Controls, HCL Infosystems Limited, Rapiscan, Honeywell International Inc., Raytheon Company, Saab AB, Tyco International, Motorola Solutions, Inc., Siemens AG, and Unisys Corporation are some of the leading companies in the monitoring of airports and marine ports.
Please note: This is not an exhaustive list of companies profiled in the report.
In 2021, Teledyne and FLIR Systems teamed up to help the US Department of Defence. With this, they can expend funds wisely on advanced sensors that aid troops, sailors, and pilots to boost operational efficiency.
The Global Airport & Marine Port Security Market has been studied from the year 2019 till 2026. However, the CAGR provided in the report is from the year 2021 to 2026. The research methodology involved three stages: Desk research, Primary research, and Analysis & Output from the entire research process.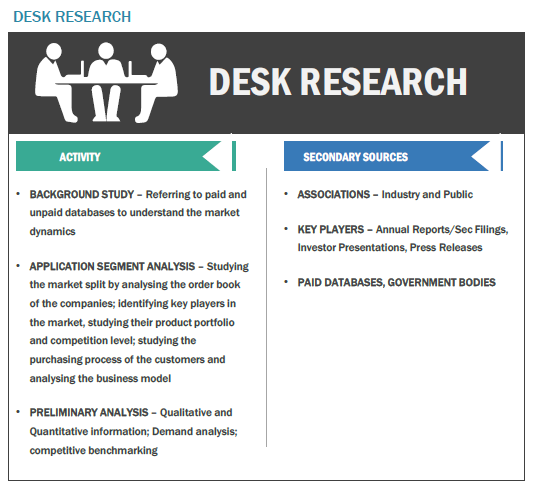 The desk research involved a robust background study which meant referring to paid and unpaid databases to understand the market dynamics; mapping contracts from press releases; identifying the key players in the market, studying their product portfolio, competition level, annual reports/SEC filings & investor presentations; and learning the demand and supply-side analysis for the Airport & Marine Port Security Market.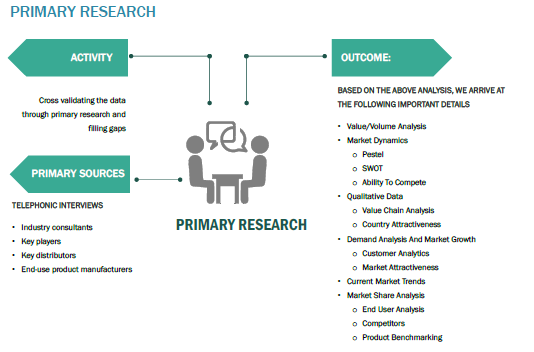 The primary research activity included telephonic conversations with more than 50 tier 1 industry consultants, distributors, and end-use product manufacturers.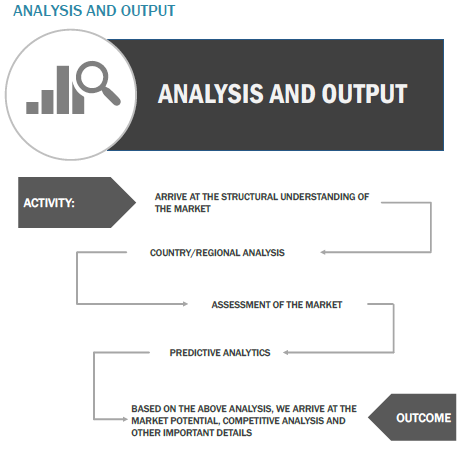 Finally, based on the above thorough research process, an in-depth analysis was carried out considering the following aspects: market attractiveness, current & future market trends, market share analysis, SWOT analysis of the company and customer analytics.