Airway Stents Market Insights
The global airway stent market is anticipated to grow at a significant CAGR over the forecast period. Technological advancements such as development of novel and efficient stents to treat airway obstructions coupled with increase in incidence of lung cancer and thyroid are expected to fuel the market growth over the projected period.
Airway stenting refers to a method of palliation to treat patients with central airway obstruction due to malignancy. Central airway obstruction is rare but can lead to potentially life-threatening conditions. Airway stents or tracheobronchial prostheses are used to treat a variety of large airway diseases such as mediastinal mass, thyroid tumor, tracheal cysts, tracheal stenosis, tracheal tumor, tracheal web, tracheomalacia, and trauma amongst others.
However, lack of trained professionals coupled with the associated side effects caused due to migration of the stents is projected to restrain the market growth over the forecast period. Nevertheless, factors such as patient safety, efficient stent placement, and other regulatory policies are further likely to aid the market growth over the coming years.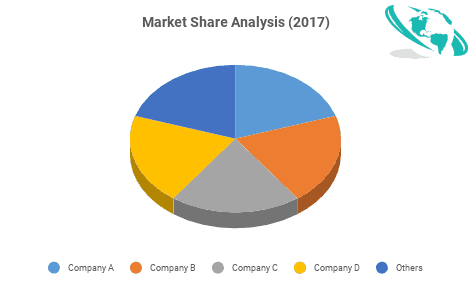 Airway Stents Market: Type Insights
The global airway stents market is segmented into silicone stents, metal stents, and hybrid stents, by type. Silicone stents' segment is further divided into smooth-walled hood stent, studded dumon stent, studded hood stent, and reynders-noppen tygon stent. Silicone stents are widely used to manage central airway obstruction as they are relatively inexpensive and are highly stable in high temperatures. However, silicone stents often tend to migrate more frequently than other types of airway stents. This, in turn, is likely to limit the segment growth over the years.
Metal Stents are also divided into wallstent, ultraflex stent, and cook-gianturco stent. Metal Stents though offers several advantages over silicone stents, but also poses a number of challenges such as greater risk of airway perforation and high cost.
Hybrid Stent type is segmented into covered wall stent, polyflex stent, and aero stent among others. Hybrid airway stents are projected to witness a considerable rise over the coming years as they are usually designed to remedy the drawbacks associated with silicone stents and metal stents.
Airway Stents Market: Procedure Insights
The global airway stents market is classified into malignant airway obstruction stenting procedures, airway stenting procedures for other indications. There are different types of central airway obstruction which influences the modality used for their treatment. Malignant airway obstruction stenting procedures are likely to gain a lot of significance over the coming years due to consistent increase in incidence of lung cancer globally.
Airway Stents Market: Application Insights
Airway stents are extensively used in treatment of lung cancer, primary airway tumours, oesophageal cancer, thyroid cancer, head & neck tumours, inflammatory lesions, tracheobronchial malacia, and vascular compression among others.
The treatment of primary and metastatic lung cancer is the most common condition treated with the help of airway stents rendering an unobstructed airway. The demand for these stents is expected to rise over the coming years due to increasing number of patients suffering with airway obstruction diseases.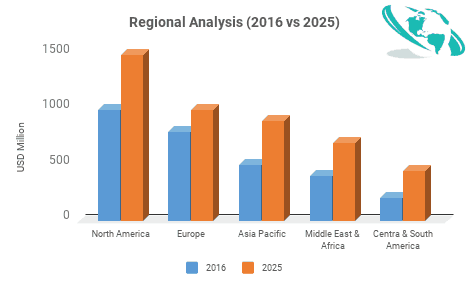 Airway Stents Market: Regional Insights
Europe is anticipated to account for a significant revenue share over the projected period followed by North America. However, the warning issued by the United States' food and drug administration regarding the use of metal airway stents in patients is likely to hamper the regional growth to a certain extent.
Asia Pacific is also expected to record substantial market share over the coming years attributing to the large patient population along with enhanced healthcare facilities & benefits.
Airway Stents Market: End-Use Landscape
The end-use landscape includes a list of current and prospective consumers existing across the regions. This section provides company addresses, contact details, products, and regional presence of companies who are purchasing or are likely to purchase products from the global airway stents market. The major consumers of the product are Memorial Sloan-Kettering Cancer Center, Mayo Clinic, and Johns Hopkins Hospital.
Airway Stents Market: Competitor Analysis
Some of the leading players profiled in the airway stents market include Novatech Sa, Boston Medical Products, Inc., Boston Scientific Corporation, Taewoong Medical Co., Ltd., Covidien, Cook Medical, W.L. Gore & Associates, C.R. Bard, And Micro-Tech among others.
Please note: This is not an exhaustive list of companies profiled in the report.
Check the Press Release on Global Airway Stents Market Report
The global Airway Stents Market has been studied from the year 2016 till 2025. However, the CAGR provided in the report is from the year 2017 to 2025. The research methodology involved three stages: Desk research, Primary research, and Analysis & Output from the entire research process.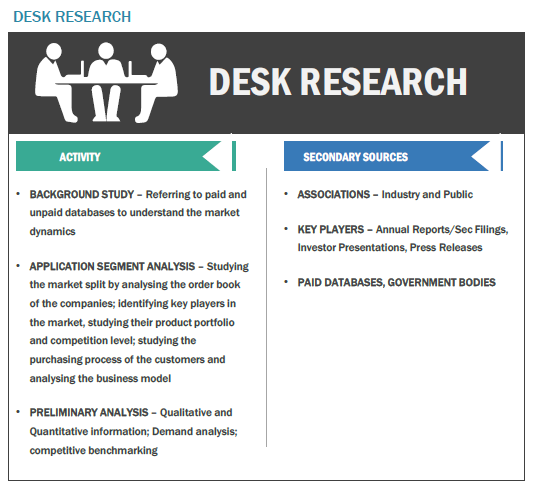 The desk research involved a robust background study which meant referring to paid and unpaid databases to understand the market dynamics; mapping contracts from press releases; identifying the key players in the market, studying their product portfolio, competition level, annual reports/SEC filings & investor presentations; and learning the demand and supply side analysis for the Airway Stents Market.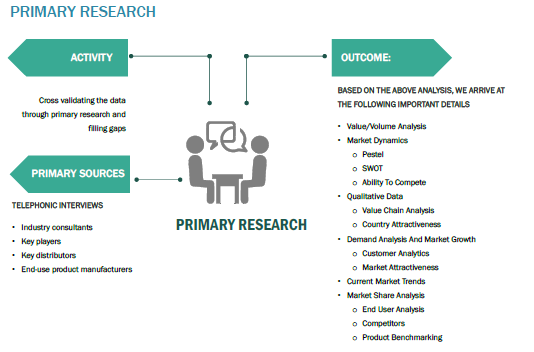 The primary research activity included telephonic conversations with more than 50 tier 1 industry consultants, distributors, and end-use product manufacturers.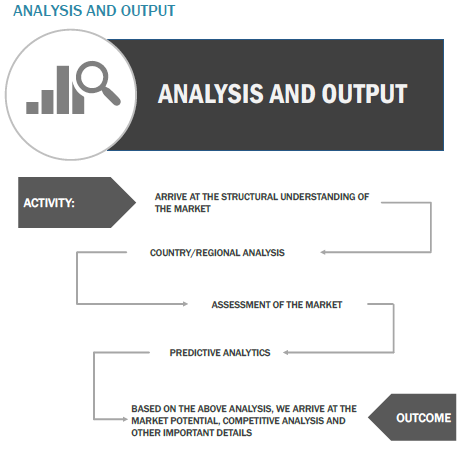 Finally, based on the above thorough research process, an in-depth analysis was carried out considering the following aspects: market attractiveness, current & future market trends, market share analysis, SWOT analysis of the company's manufacturing Airway Stents, and customer analytics.