Antibody Analysis Market: Insights
An antibody is a Y-shaped plasma-cell antigen that is used by the immune system to neutralize the bodys toxic viruses and bacteria. The medicines used to kill the disease-producing components in the body are antibody drugs. To cure illnesses such as multiple forms of allergies, cancers, infections, and others, these antibody medications are used.
The demand for antibodies is largely motivated by a significant increase in the number of R&D activities carried out by different biopharmaceutical and pharmaceutical firms to produce new drugs. Further support for research efforts in neurobiology is the growing prevalence of neurodegenerative disorders such as Parkinson's disease, Huntington's disease, and Multiple Sclerosis. An increase in the aging population and the lack of adequate treatments has resulted in a significant increase in the demand for research antibodies for the development of advanced therapeutics, new and more effective treatments, and personalized medicines. Also, it is projected that the growth of technologically advanced research antibodies will boost the demand in the period ahead.
Another aspect projected to fuel demand during the forecast period is growing funds given by government bodies for proteomics and genomics studies. In 2018, to promote and improve precision medicine discoveries, NIH funded multiple genome research centers.
However, during the projected timeline, factors such as strict government regulations and exorbitant costs are expected to hinder the market growth.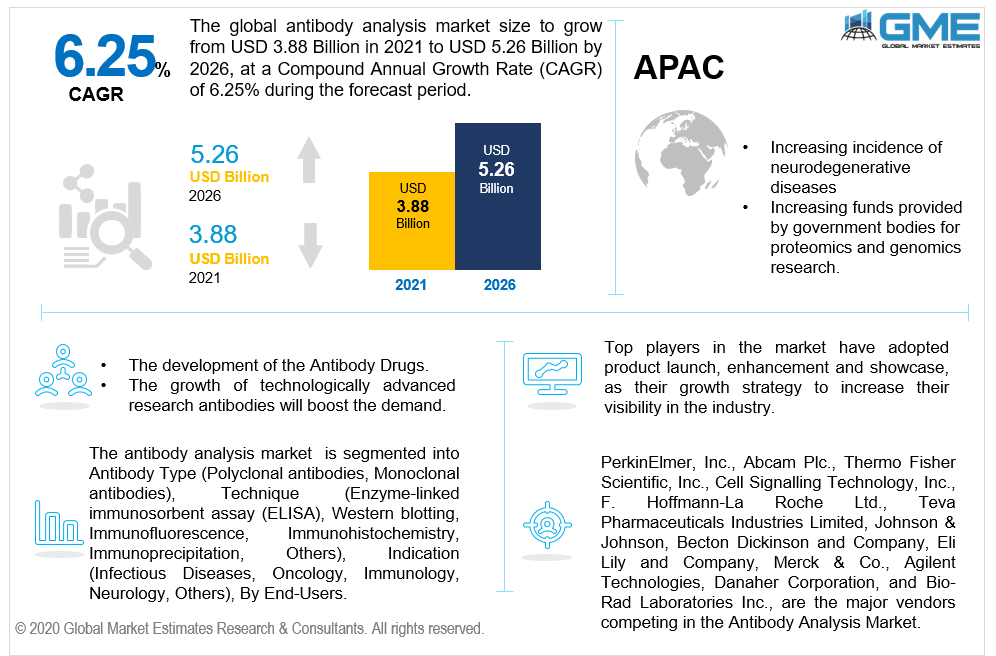 Antibody Analysis Market: By Antibody Type
The market has been categorized into monoclonal and polyclonal antibodies depending upon the type of antibody. The largest share was accounted for by monoclonal antibodies due to a substantial increase in the number of genomics research activities involving technologically sophisticated genetic platforms. The monoclonal antibodies are used to treat and cure cancer and they are also used in the production of novel drugs. These products are widely used because they block antigens on cancer cells.
During the projected timeframe, polyclonal antibodies are expected to expand at a steady pace. In antigen purification and, histopathological tissue analysis certain antibody structures are important. Besides, increasing awareness among people about cancer treatment and other chronic diseases has resulted in an increase in demand worldwide for diagnostic options and advanced treatment. Polyclonal antibodies give benefits to technologies such as ELISA and Western blottings, such as high suitability, great affinity, favourable storage techniques, and stability.
Antibody Analysis Market: By Technique
The market has been categorized into Enzyme-linked immunosorbent assay (ELISA), Western blotting, Immunofluorescence, Immunohistochemistry, Immunoprecipitation, and Others based on Technique. Western blotting segment will hold a maximum portion of the market due to the rapid incidence of diseases that have restricted treatment choices. Western blotting is widely preferred over other techniques such as ELISA and flow cytometry test for the identification of HIV antibodies among patients.
The second-highest share of the market was accounted for by immunohistochemistry. Due to its use in the diagnosis of tumors and cancer detection, the segment is projected to develop at a constant rate. Other immunohistochemistry uses include detection of enzymes, tumor suppressor genes, antigens, and the multiplication of tumor cells.
Some of the factors promoting the growth of the flow cytometry segment are increasing awareness among patients and healthcare practitioners and increasing healthcare spending.
Antibody Analysis Market: By Indication
Based on the indication, the market is segmented into Infectious Diseases, Neurology Oncology, and Immunology, among Others. It is predicted that the rise in cancer prevalence will fuel demand. According to the data published by International Organization for Research on Cancer, approximately 18.1 million new cancer patients are registered in 2018, and more than 9.6 million cancer deaths are reported in 2018. according to the International Organization for Research on Cancer. The study also stated that during their lifetime, 1 in 6 women and 1 in 5 men are likely to develop cancer. The increasing prevalence of cancer worldwide is therefore likely to expand the use of antibody studies to improve diagnoses and treatment choices.
Antibody Analysis Market: By End- Users
Based on the end-user industry the market is categorized into Biopharmaceutical Companies, Contract Research Organisations, Academic Research Institutes, Clinical Laboratories, and Others.
Owing to an increase in the use of assays for the diagnosis of different diseases along with the increasing incidence of chronic diseases are boosting the market growth.
The segment of academic and research institutes also accounted for a large share, owing to the involvement of academic groups performing numerous antibody-related research and studies. To exhibit significant growth opportunities, advantages such as a better understanding of complex systems and biological processes are expected.
Due to the various advantages provided by these organizations, such as increased competitiveness, better service quality, lower costs, and high emphasis on core areas of growth, the contract research organizations (CROs) segment is expected to expand at an accelerated rate over the forecast period. Outsourcing helps in up to 60 percent cost savings and guarantees better efficacy, according to a report conducted by NCBI. Also, the need for infrastructure is reduced by contract providers, thereby leading to major cost-savings.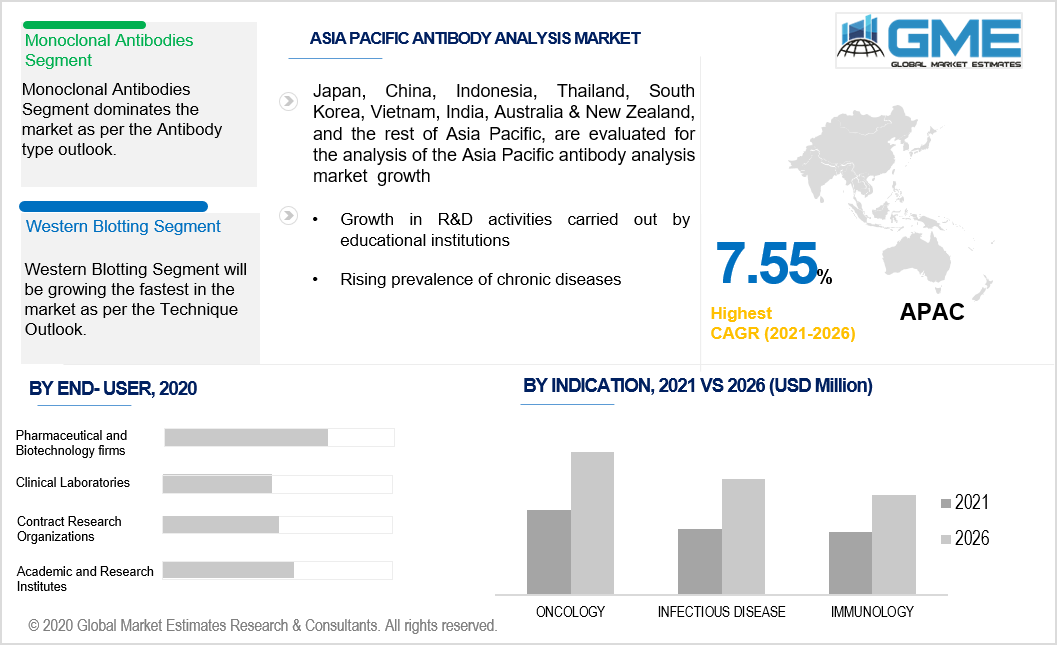 Antibody Analysis Market: By Region
North America led the industry by taking the highest share of sales. A major factor adding to its leading market share is the growing importance of cancer research, stem cell, and biomedical. It is also anticipated that a rise in the prevalence of chronic diseases, such as blood and cardiovascular diseases, would drive demand. There is a growing emphasis on research into cancer and stem cells. The most promising method for treating serious medical problems, including cancer and blood disorders, is stem cell therapy. As a result, a growing number of biotechnology and biopharmaceutical firms are adopting innovative antibody products to evaluate stem cells, which are supposed to be driving the market.
It is projected that the growth in R&D activities carried out by educational institutions would fuel the growth in Asia - Pacific region.
In June 2019, for example, Tsinghua University partnered with NIH Vaccine Research Centre and the China Medical University to begin a study on the detection and classification of HIV-1 strains along with strong and broad resistance to a wide variety of neutralizing antibodies. The Asia Pacific industry is also projected to be fuelled by a significant number of R&D initiatives to explore novel diagnostic and therapeutic uses of antibodies sponsored by government agencies.
Antibody Analysis Market: Share & Competitor Analysis
The prominent players operating in the Antibody Analysis Market are Hoffmann-La Roche Ltd, PerkinElmer, Inc., Abcam Plc., F., Agilent Technologies, Teva Pharmaceuticals Industries Limited, Johnson & Johnson, Becton Dickinson and Company, Cell Signalling Technology, Eli Lily and Company, Thermo Fisher, Merck & Co., Danaher Corporation, and Bio-Rad Laboratories Inc.
Please note: This is not an exhaustive list of companies profiled in the report.
In January 2018, Abcam Plc signed a licensing agreement with Roche to acquire the exclusive rights to the product range of Spring Bioscience Corporation exclusively for research purposes. There are 243 recombinant rabbit monoclonal antibodies in the product range that have been designed for immunohistochemistry.
The Global Antibody Analysis Market has been studied from the year 2019 till 2026. However, the CAGR provided in the report is from the year 2021 to 2026. The research methodology involved three stages: Desk research, Primary research, and Analysis & Output from the entire research process.

The desk research involved a robust background study which meant referring to paid and unpaid databases to understand the market dynamics; mapping contracts from press releases; identifying the key players in the market, studying their product portfolio, competition level, annual reports/SEC filings & investor presentations; and learning the demand and supply-side analysis for the Antibody Analysis Market.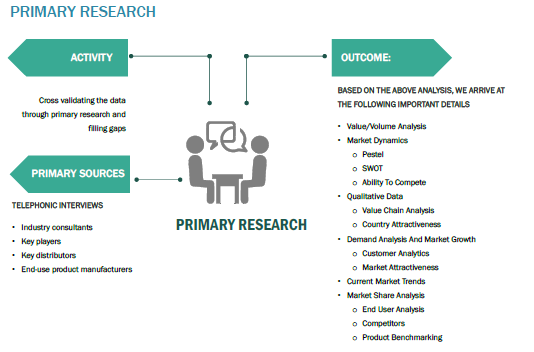 The primary research activity included telephonic conversations with more than 50 tier 1 industry consultants, distributors, and end-use product manufacturers.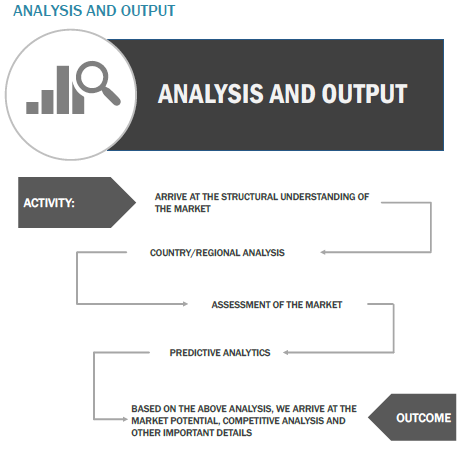 Finally, based on the above thorough research process, an in-depth analysis was carried out considering the following aspects: market attractiveness, current & future market trends, market share analysis, SWOT analysis of the company and customer analytics.