Aramid Honeycomb Core Materials Market Insights
The worldwide aramid honeycomb core materials market is assessed to observe a critical development of CAGR 10.5% during the estimated time frame (2020-2026). Manufactured from aramid fiber paper, the aramid material holds lightweight, high strength, and non-metallic properties. The primary factor responsible for the aramid honeycomb core material market growth is its rising demand in transportation industries due to its wide range of properties such as lightweight, strength, tenacity, corrosion resistance, thermal & electrical conductivity, fatigue, and stiffness. Furthermore, conventional materials such as aluminum and steel, are not highly in demand especially in high-performance applications such as ships and aircraft, hence aramid honeycomb material owing to its excellent properties are the perfect replacement of conventional materials and expected to build a great business in aircraft and ship industry in the forecast period.
However due to global pandemic various industries such as transportation, aircraft, and automobiles are forced to shut down their manufacturing, which has heavily affected the demand for the material and is expected to decrease in the global aramid honeycomb core material market in 2020.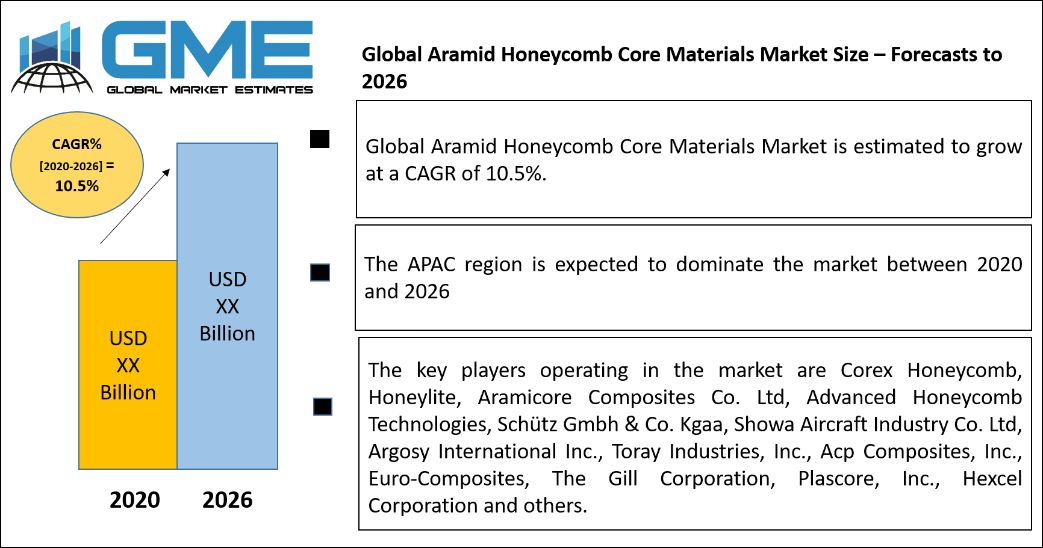 Aramid Honeycomb Core Materials Market: By Type
Nomex is the most used material by most of the end-users. In terms of value, the Nomex segment will hold the highest share in the market as it is used by many leading operators and transport industrialists. However, in comparison with Nomex, other types of segments of aramid honeycomb core materials are expected to grow at the fastest rate in the coming years due to its low price and evident performance properties.
Aramid Honeycomb Core Materials Market: By Type of Aramid
Meta-aramid and para-aramid are the two major types of aramid segmented. The para-aramid segment is expected to grow at the fastest rate in terms of value in the coming years due to better performance, strength, and longer life in comparison with the meta-aramid segment. Para-aramid is of great importance in the transportation industry and manufacturing of aerospace components such as wing boxes, rotor blades, engine nacelles, and others, which further boosts the para-aramid segment demand at a global scale.
Aramid Honeycomb Core Materials Market: By Application
As per the application segment analysis, the market can be bifurcated into interior & exterior applications. Exterior application of aramid honeycomb core materials accounts for the highest growth market in the predicted years. Due to excellent material properties such as flexibility, strength, stability, durability, low weight, resistance to temperature, heat, & moisture, aramid honeycomb core materials are generally used in exteriors applications. Aramid honeycomb core materials such as Nomex are mostly used to make exterior application of airframe structures and in the manufacturing of marine industry components such as decks, cargo lining, hatches, shells boar hulls, and others.
Aramid Honeycomb Core Materials Market: By Transportation
The market is segmented waterways, airways, roadways, and railways as per the transportation type are concerned. Airways holds the largest aramid honeycomb core materials market due to high demand in defense and commercial aircraft. The roadways segment is expected to grow at a faster rate in the coming years due to its variety of applications in the transportation sector such as buses, cars, commercial and military vehicles, Formula 1, and touring cars.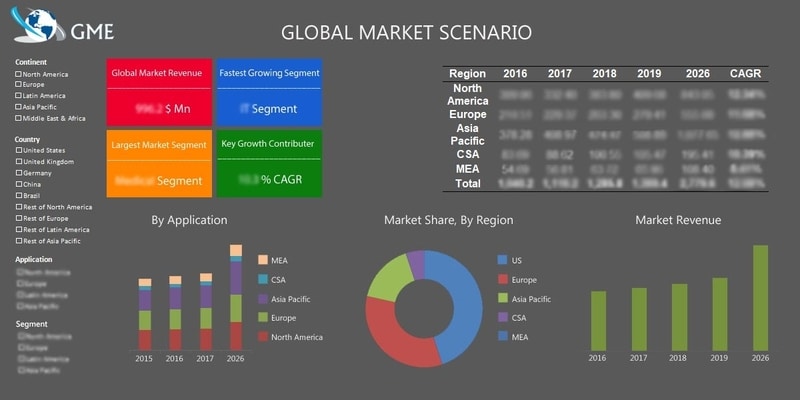 Aramid Honeycomb Core Materials Market: By Region
Based on geographical analysis, the market is fragmented into Europe, North America, Asia-Pacific, Middle East, & Africa, and Central & South America. Asia Pacific is seen to have the highest CAGR during the forecast period. The region has the potential to build large transportation industries along with the presence of established raw material suppliers, product manufacturers are the drivers of the APAC segment market. North America is expected to follow the same market growth trend after APAC due to the high demand for aerospace, defense, and marine industries. North America is also the home of many key manufacturers of honeycomb core materials which give further opportunities to key players to grow the overall material demand.
Aramid Honeycomb Core Materials Market Share and Competitor Analysis
The key players operating in the market are Corex Honeycomb, Honeylite, Aramicore Composites Co. Ltd, Advanced Honeycomb Technologies, Schütz Gmbh & Co. Kgaa, Showa Aircraft Industry Co. Ltd, Argosy International Inc., Toray Industries, Inc., Acp Composites, Inc., Euro-Composites, The Gill Corporation, Plascore, Inc., Hexcel Corporation and others.
Please note: This is not an exhaustive list of companies profiled in the report.
In August 2020, Hexcel Corporation launched HexPEKK EM, the latest HexAM technology integrated with the advanced electromagnetic performance for the commercial aerospace, military, and defense sector.
In February 2020, Argosy International Inc launched AE-MDB in the automotive crash test industry which is made of Argosy Aluminum honeycomb technology. AE-MDB is used by car manufacturers and test laboratories for testing protection of passengers in side-impact procedure in motor vehicles
Check the Press Release on Global Aramid Honeycomb Core Materials Market Report
The global Aramid Honeycomb Core Materials Market has been studied from the year 2017 till 2026. However, the CAGR provided in the report is from the year 2018 to 2026. The research methodology involved three stages: Desk research, Primary research, and Analysis & Output from the entire research process.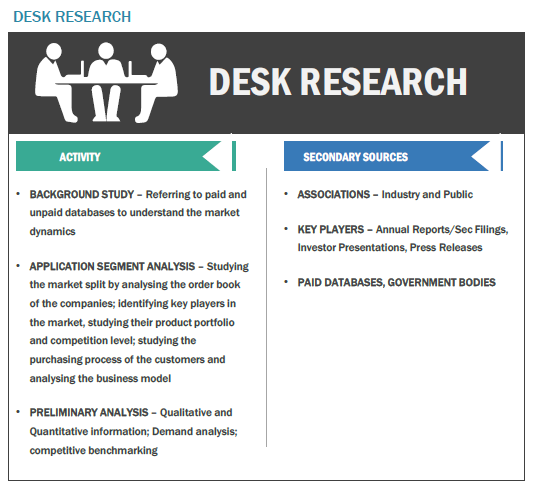 The desk research involved a robust background study which meant referring to paid and unpaid databases to understand the market dynamics; mapping contracts from press releases; identifying the key players in the market, studying their product portfolio, competition level, annual reports/SEC filings & investor presentations; and learning the demand and supply side analysis for the Aramid Honeycomb Core Materials Market.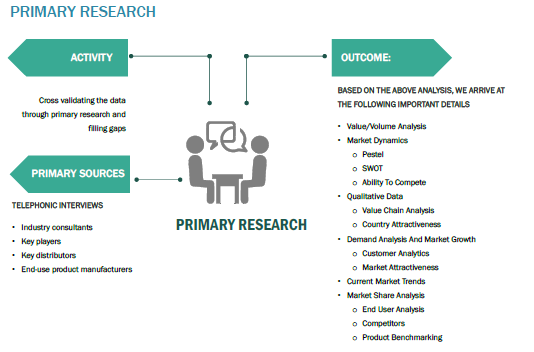 The primary research activity included telephonic conversations with more than 50 tier 1 industry consultants, distributors, and end-use product manufacturers.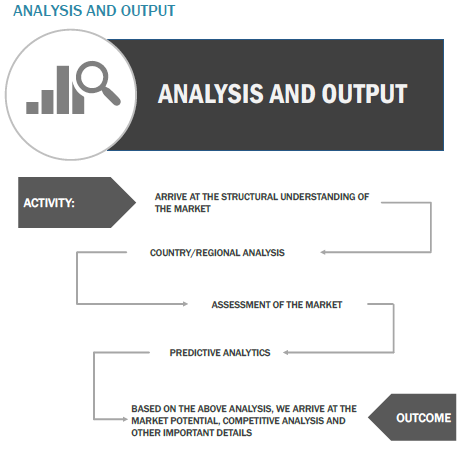 Finally, based on the above thorough research process, an in-depth analysis was carried out considering the following aspects: market attractiveness, current & future market trends, market share analysis, SWOT analysis of the companies and customer analytics.