Auger Electron Spectroscopy Market Insights
The global demand for auger electron spectroscopy (AES) is expected to increase exponentially from 2017 to 2025. AES offers high spatial resolution which increases its preference in material sciences, metallurgy and gas phase chemistry. Growing investments in the field of research & development activities, advancements in the scientific & chemical field, and rising metallurgy operations are expected to boost the demand for auger electrons spectroscopy.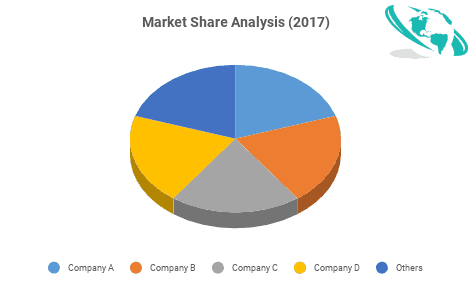 Auger Electron Spectroscopy Market: Application Insights
The auger electron spectroscopy (AES) market is segmented on the basis of applications into material sciences, metallurgy, gas phase chemistry, and others. The demand for AES is expected to increase at a high CAGR due to the development of advanced materials and chemicals for a wide variety of applications. Materials science studies the characteristics & features of materials such as plastics, metals, semiconductors, ceramics, and composites. Government and private funding obtained in the field of research and development is anticipated to foster market demand over the coming years.
Some of the applications of auger electron spectroscopy are identifying defects & oxide layer thickness in electronic device, analyzing particles to detect contamination source, and cross section analysis among others. AES is also used for analyzing conductive, semi-conductive solids, and insulating materials. A large number of electron microscopes are also produced using Auger spectroscopes which are known as scanning Auger microscopes (SAMs). These microscopes can produce spatially resolved-high resolution chemical images.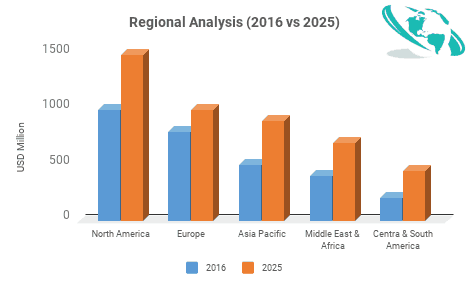 Auger Electron Spectroscopy Market: Regional Insights
AES demand across the world is anticipated to evolve at a very high CAGR over the coming years. Increasing investments in the North American region is expected to increase the demand for these devices over the forecast period. Auger electron spectroscopy offers excellent spatial resolution, speed, good quantification with standards, and has a reasonable detection limit. High demand for sustainable materials, adoption of advanced systems, and scientific advancements in the North American and European region are projected to foster market growth.
Growing government investments for developing advanced technologies in the Asia Pacific region is also expected to increase the demand for AES over the coming years. High demand for AES is expected from advanced research laboratories and industries in the Asia Pacific region. Research & development initiatives taken up at laboratories such as the National Metallurgical Laboratory in the field of surface coating, magnetic material, etc. is also anticipated to foster demand.
Auger Electron Spectroscopy Market: End-Use Landscape
The end-use landscape entails a list of current and prospective consumers prevailing across the regions. This section provides company addresses, contact details, products, and regional presence of companies who are purchasing or are likely to purchase auger electron spectroscopy over the coming years. Some leading consumers in the market include IBM Research, Nippon Steel & Sumitomo Metal Corporation, and Baosteel among others.
Auger Electron Spectroscopy Market: Competitive Landscape
Some of the prominent companies in the auger electron spectroscopy market are Kratos Analytical, Ulvac-Phi, Geller MicroÅnalytical Laboratory, GCM Lab, Scienta Omicron, PerkinElmer, EAG Inc., Materials Evaluation & Engineering (MEE), iST, Innovatech Labs, and OCI Vacuum Microengineering among others.
Please note: This is not an exhaustive list of companies profiled in the report.
In November 2015, RBD Instruments, Inc. launched microCMA, an instrument for analyzing the top-most atomic layers of materials. These types of devices are used in auger electron spectroscopy. Increasing research & development initiatives taken up by major players in the market are expected to boost market demand over the coming years.
Check the Press Release on Global Auger Electron Spectroscopy Market Report
The global Auger Electron Spectroscopy Market has been studied from the year 2016 till 2025. However, the CAGR provided in the report is from the year 2017 to 2025. The research methodology involved three stages: Desk research, Primary research, and Analysis & Output from the entire research process.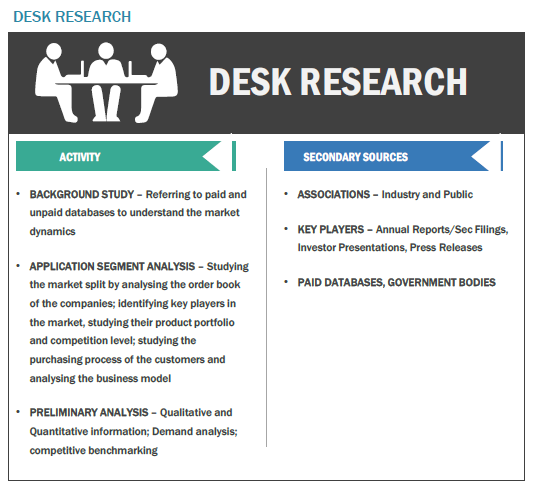 The desk research involved a robust background study which meant referring to paid and unpaid databases to understand the market dynamics; mapping contracts from press releases; identifying the key players in the market, studying their product portfolio, competition level, annual reports/SEC filings & investor presentations; and learning the demand and supply side analysis for the Auger Electron Spectroscopy Market.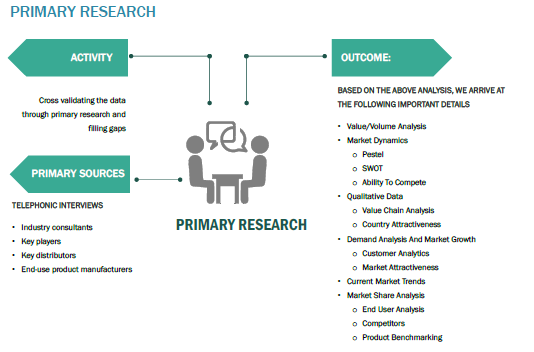 The primary research activity included telephonic conversations with more than 50 tier 1 industry consultants, distributors, and end-use product manufacturers.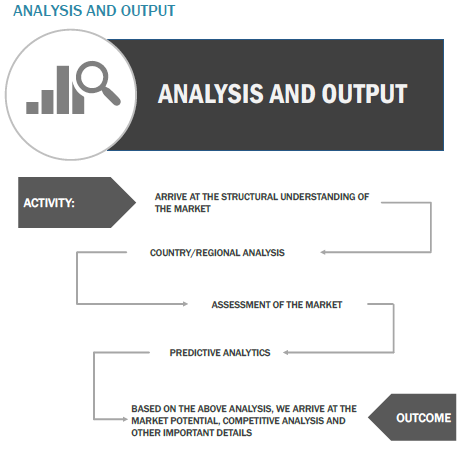 Finally, based on the above thorough research process, an in-depth analysis was carried out considering the following aspects: market attractiveness, current & future market trends, market share analysis, SWOT analysis of the companies, and customer analytics.