Global Automotive Carbon Thermoplastics Market Insights:
The global automotive carbon thermoplastics market is estimated to generate revenue of USD 997.96 million in 2019 and is projected to reach USD 2525.16 million by 2026. Growing adoption of automotive carbon thermoplastics in automotive industry is driving the market growth for automotive carbon thermoplastics. Growing demand for light weight thermoplastics across end use industries such automotive, exterior and consumer electronics is expected to propel the market growth during the forecast period.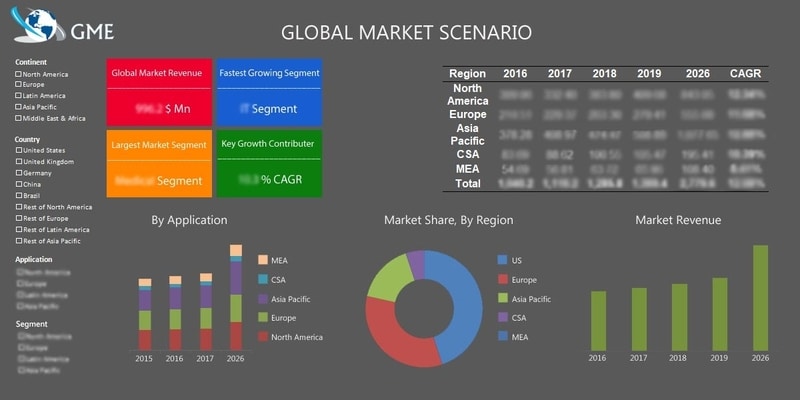 Global Automotive Carbon Thermoplastics Market Segmentation Insights:
The global automotive carbon thermoplastics market has been classified on the basis of resin type, by manufacturing process, by type, and by application. On the basis of resin type, the market is classified into polyamide (PA), polypropylene (PP), polyphenylene sulfide (PPS), polyetherimide (PEI), polyether ether ketone (PEEK), and polycarbonate (PC). On the basis of manufacturing process, the automotive carbon thermoplastics market is segmented into moulding, vacuum bagging, compression moulding, and filament winding. On the basis of type, the market is segmented into sheets, round bars, blocks, and pipes among others. On the basis of application, the market is segmented into interior parts, exterior, chassis and. powertrain & UTH.
Global Automotive Carbon Thermoplastics Market Drivers and Opportunities:
Growing demand for light weight vehicles - Increase in the use of thermoplastic composites materials in racing and high-performance vehicle components, such as instrumental panel, front end module, door modules, roof components, appearance grade components, and under-hood components, is one of the driving factors driving the thermoplastic composites market in the transportation industry. Lightweight materials such as magnesium, carbon fiber, aluminium/ al composites, titanium, glass fiber, and high strength steel among others are used for manufacturing light weight vehicles. The automotive sector is one of the largest markets for carbon thermoplastics. The automotive industry is continuously looking for innovative materials to help reduce vehicle weight and achieve fuel efficiency and carbon emission targets. Fluctuating fuel prices and distance travelled is increasing, consumers are preferred better miles per gallon (mpg) and often consider gas mileage as a key factor while purchasing a vehicle. Automotive manufacturers, such as Chevrolet, BMW, McLaren, Mercedes-Benz, and Lamborghini among others are continually increasing the usage of composites in vehicles, as they aid in reducing the weight of the vehicles. A 10-kilogram weight reduction is estimated to save 1 gram of CO2 per kilometre. According to the US Department of Energy (DOE), reducing the weight of a vehicle by 10% yields a 6-8% rise in fuel economy. According to the data published by a research paper, U.S. light vehicle sales are increased by 1.5% in 2018 compared to 2017 and the total sales is recorded as 1,627,481 units in December 2018. Thus, the reduced weight helps the cars to meet the CAFÉ emission standards (54.5 mpg by 2025) and other fuel norms mandated by environmental agencies thereby increasing demand for lightweight vehicles.
*Request for a sample copy of the report @: Global Automotive Carbon Thermoplastics Market
Growing Automotive sector in Asia Pacific Region - The automotive carbon thermoplastics market growth in the Asia Pacific region can be attributed to multiple factors such as developing economies, and industrialization among others. The market for automotive carbon thermoplastics in the region is majorly dominated by China, India, South Korea, and Japan. Growing technological advancement and increase in number of automotive manufacturing industries in the countries are some of the major factors influencing the market growth. Development in automobile industry with emerging technologies used by countries like China, Japan and South Korea among others are also propelling the thermoplastics market. Asia-Pacific region is mainly driven due to factors like rising demand from emerging economies, constant innovation, and increasing sales of passenger cars among others.
According to the data published by China Association of Automobile Manufacturers, over 27 million vehicles are sold in 2018. The vehicle sales include 23.79 million passenger vehicles, and 4.38 million commercial vehicles, an increase of 5.05%.
According to the statistics published by JAMA (Japan Automobile Manufacturers Associations), the country witnessed 7.4% of increased car sales in November 2018, as compared to that of October 2018. In November 2018, the Japanese car manufacturers sold 357,307 units' cars, and in October 2018, the car manufacturers sold 346,874 units of cars.
According to statistics published by IBEF (India Brand Equity Foundation), in the year 2017, Indian auto industry became the 4th largest in the world, with net sales registering an increase of 9.5% from last year to approximately, 4.02 million units.
Related Report: Global Carbon Thermoplastics Market Size, Trends & Analysis - Forecasts to 2026
Check the Press Release on Global Automotive Carbon Thermoplastics Market Report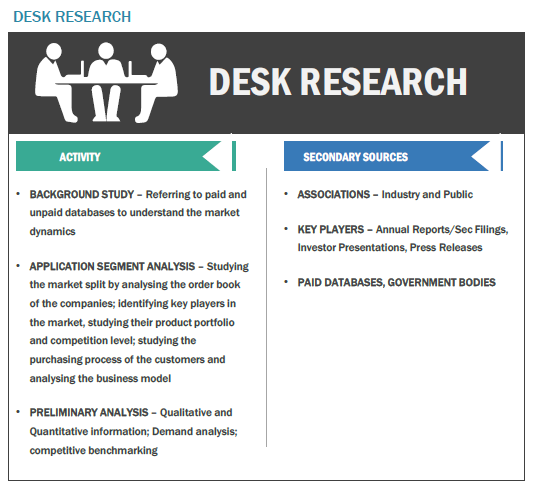 The desk research involved a robust background study which meant referring to paid and unpaid databases to understand the market dynamics; mapping contracts from press releases; identifying the key players in the market, studying their product portfolio, competition level, annual reports/SEC filings & investor presentations; and learning the demand and supply side analysis for the Automotive Carbon Thermoplastics Market.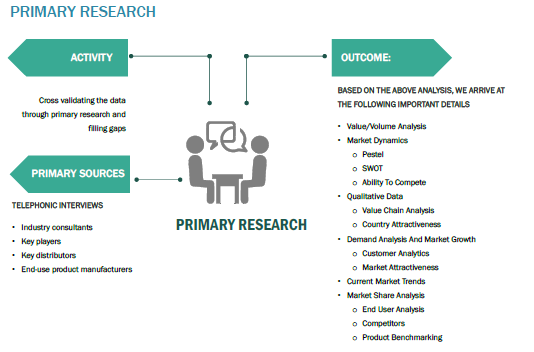 The primary research activity included telephonic conversations with more than 50 tier 1 industry consultants, distributors, and end-use product manufacturers.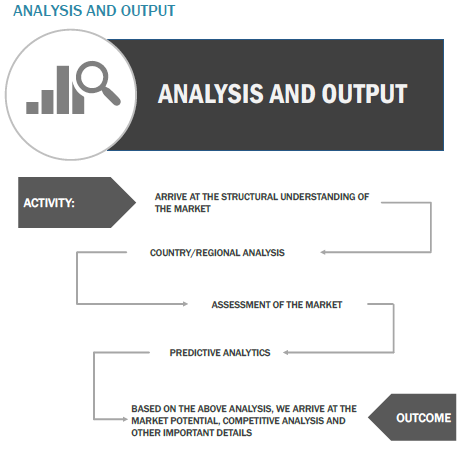 Finally, based on the above thorough research process, an in-depth analysis was carried out considering the following aspects: market attractiveness, current & future market trends, market share analysis, SWOT analysis of the companies and customer analytics.