Aviation Analytics Market: Business Function Insights
Based on function, the Global Aviation Analytics can be segmented into finance, operations, supply chain, maintenance & repair, and sales & marketing among others. The finance segment is estimated to grow significantly in terms of market size during the coming years, followed by operations. Aviation analytics facilitates companies to build financial models to ensure low costs and higher profitability. Accordingly, the service can highly benefit the operations, supply chain and marketing in the aviation industry. The sales and marketing segment is projected to grow at a significant rate during the forecast period.
Aviation Analytics Market: Application Insights
On the basis of application, the aviation analytics market can be classified into fuel management, flight risk management, revenue management, customer analytics, navigation services and inventory management among others. The customer analytics segment is expected to hold a significant market share, and is estimated to grow at the highest rate during the coming years. Customer analytics enables companies to analyze consumer patterns and take into consideration personation to devise their business strategy. The data also plays an important role in sales and marketing purposes.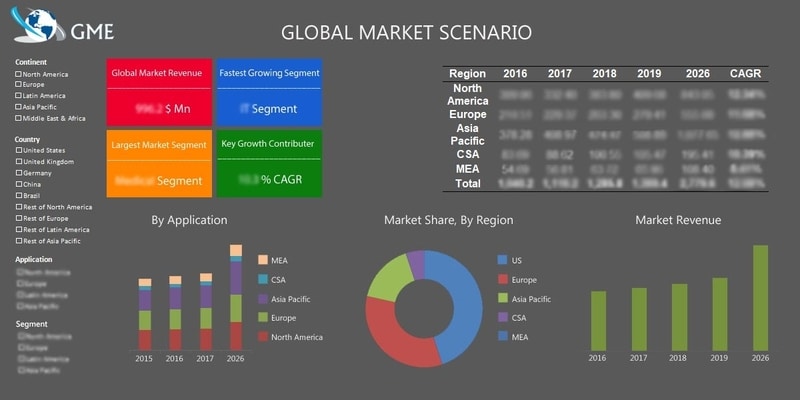 Aviation Analytics Market: Regional Insights
North America is expected to hold the largest market share in terms of revenue during the forecast period. This can be attributed to the presence of numerous big data analytics companies coupled with ready availability of technical know-how. Willingness of companies to spend on data analytics and consumer insights is also expected to boost demand for aviation analytics in the region. The European market is estimated to hold the second largest market share in the industry. The Asia Pacific region is projected to grow at the highest CAGR during the forecast period.
Aviation Analytics Market: End-Use Landscape
The end-use landscape entails a list of current and prospective consumers prevailing across the regions. This section provides company addresses, contact details, products, and regional presence of companies who are purchasing or are likely to purchase aviation analytics systems over the coming years.
Aviation Analytics Market: Vendor Landscape
The report contains a chapter dedicated to vendors operating in the market, covering raw material manufactures, equipment developers, manufacturers, and distributors. The report provides these insights on a regional level. This section of the report entails contact details, experience, products manufactured/supplied, and geographical presence of companies.
Aviation Analytics Market Share & Competitor Analysis
Major players in the aviation analytics market are IBM Corporation, Oracle Corporation, SAP SE, General Electric, SAS Institute, Ramco International, Mu-Sigma, Mercator and Aviation Analytics among others.
In February 2019, Ciricum was launched to analyze datasets particularly for aviation industry which includes airports, airlines, Governments and travel management companies among others
In June 2017, Airbus launched Skywise- which is an aviation industry open data platform
In October 2016, Lufthansa Technik announced their plans to launch Condition Analytics to predict the exact time when aviation components should be replaced
Please note: This is not an exhaustive list of companies profiled in the report.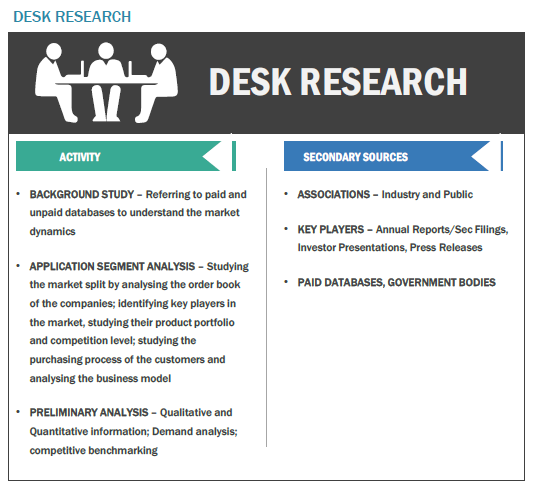 The desk research involved a robust background study which meant referring to paid and unpaid databases to understand the market dynamics; mapping contracts from press releases; identifying the key players in the market, studying their product portfolio, competition level, annual reports/SEC filings & investor presentations; and learning the demand and supply side analysis for the aviation analytics market.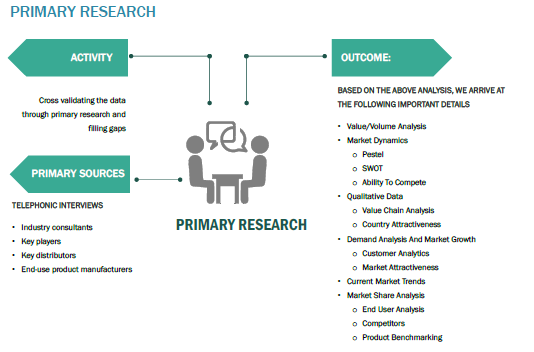 The primary research activity included telephonic conversations with more than 50 tier 1 industry consultants, distributors, and end-use product manufacturers.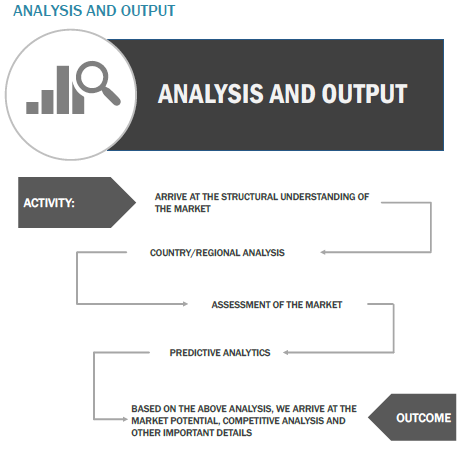 Finally, based on the above thorough research process, an in-depth analysis was carried out considering the following aspects: market attractiveness, current & future market trends, market share analysis, SWOT analysis of the companies, and customer analytics.

">