Global Coal to Liquid Fuel Market Insights
The global coal to liquid fuel market is estimated to witness a moderate CAGR during the forecast period. Coal and liquid petroleum fuels are the most commonly used fuels all over the world. Coal is the major fuel type used around the world to produce electricity, while petroleum fuels are commonly used in automobiles industries. Coal and fuel are both made up of hydrocarbons, and are easy to convert into liquid fuels. This process has gained attention in recent years due to increasing awareness about falling levels of petroleum reservoirs. Petroleum products have greater value than coal due to its usage in transportation. Synthetic fuels produced from the conversion of coal are often cleaner than those extracted from natural reservoirs. Coal liquefaction market has gained support from regulatory authorities all over the world as well.
The drivers of global coal to liquid fuel market are the abundant availability of coal, particularly compared to liquid fuels and rise in gas prices. Dry coal is used in natural gas-fired power generation facilities, which is significantly economical. The major restraints of coal to liquid fuel market involve high cost in process; which makes the process economically feasible only when oil prices are high. Currently, oil prices facing record low. Multinational giants may find it hard to fund industrial-scale production of liquid fuels from coal.
Coal to Liquid Fuel Market: By Technology
The global coal to liquid fuel market can be segmented on the basis of technology into Direct coal liquefaction (DCL) and Indirect coal liquefaction (ICL). DCL technology is used in several CTL plants globally; it is suitable and beneficial for several wide ranges of feeds including high-velocity bituminous coals, sub-bituminous coals with low cash and lignite's with low cash. Indirect coal liquefaction (ICL) is the most widely used technology all over the globe. In ICL technology, solid coal is passed into a gas phase process before it is converted into a raw liquid form.
Coal to Liquid Fuel Market: By Product
The global coal to liquid fuel market can be segmented on the basis of product into Diesel, Gasoline and others. Gasoline segment is expected to show significant growth in the future. Diesel is expected to lead the production side; being the most preferred fuel to be produced from liquefaction process. Diesel produced form liquefaction of coal do not contain aromatics and therefore burns much cleaner. This reduces pollution from vehicles and protects the environment.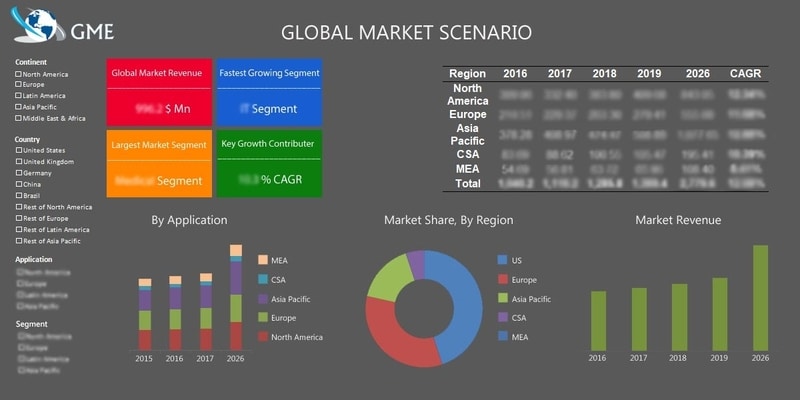 Coal to Liquid Fuel Market: Regional Insights
Asia Pacific is expected to lead the global coal to liquid fuel market with the highest fuel production and market share. Asian countries are looking to expand as many CTL manufacturing industries to maximize growth opportunities, in terms of regulatory framework and economics. Majority of the CTL plants are located in China and a few in India and Indonesia. China has the maximum production capacity in the region. In Indian, there are three operating projects.
Asia Pacific is the most lucrative geographical location for the industry. FT-diesel production costs are comparatively lower in Asia Pacific than in U.S as well. China is the leading producer and consumer of coal. Chinese government is involved actively in promoting production of synthetic fuels from coal to reduce its dependency on import of finished petroleum products.
Coal to Liquid Fuel Market: Vendor Landscape
The report contains a chapter dedicated to vendors operating in the market, covering raw material manufactures, equipment developers, manufacturers, and distributors. The report provides these insights on a regional level. This section of the report entails contact details, experience, products manufactured/supplied, and geographical presence of companies.
Coal to Liquid Fuel Market: End-User Landscape
The end-use landscape entails a list of current and prospective consumers prevailing across the regions. This section provides company addresses, contact details, products, and regional presence of companies who are purchasing or likely to purchase coal to liquid fuel such as DHL, FedEx, XPO Logistics and Nippon express among others.
Coal to Liquid Fuel Market Share & Competitor Analysis
Some of the key players operating in the coal to liquid fuel market are Shenhua, Sasol, Linc Energy, DKRW Energy, Bumi plc, Monash Energy, TransGas Development Systems, LLC; Altona Energy PLC; and Envidity Energy, Inc.
Please note: This is not an exhaustive list of companies profiled in the report.
In 2016 Altona Energy PLC Company signed a joint venture partners with Sino-Aus Energy Group Ltd, and Wintask Group Ltd, for the exploitation of its coal asset at the Arckaringa site.
The global Coal to Liquid Fuel Market has been studied from the year 2017 till 2026. However, the CAGR provided in the report is from the year 2018 to 2026. The research methodology involved three stages: Desk research, Primary research, and Analysis & Output from the entire research process.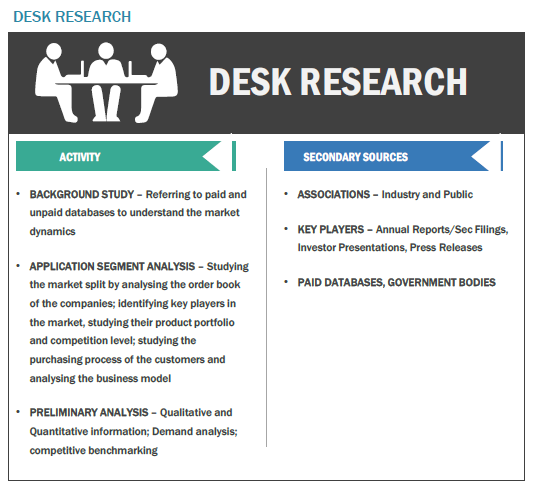 The desk research involved a robust background study which meant referring to paid and unpaid databases to understand the market dynamics; mapping contracts from press releases; identifying the key players in the market, studying their product portfolio, competition level, annual reports/SEC filings & investor presentations; and learning the demand and supply side analysis for the Coal to Liquid Fuel Market.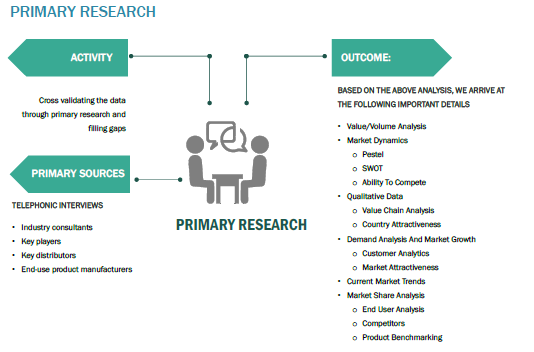 The primary research activity included telephonic conversations with more than 50 tier 1 industry consultants, distributors, and end-use product manufacturers.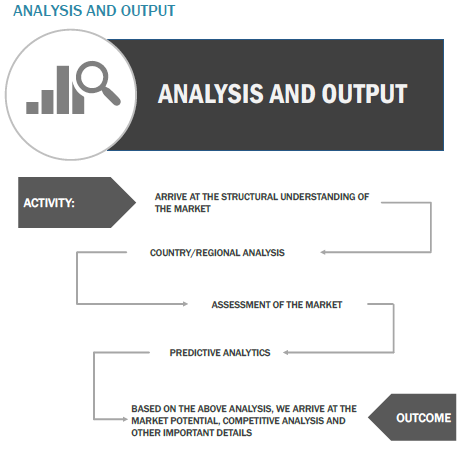 Finally, based on the above thorough research process, an in-depth analysis was carried out considering the following aspects: market attractiveness, current & future market trends, market share analysis, SWOT analysis of the companies, and customer analytics.