Custom T-shirt Printing Market Insights
Custom-made t-shirts are the t-shirts that are made as per a persons taste and design. A person can give his/her designs or pictures that are required by them to get printed, it can also be some famous quotes or even self has written quotes or captions. This trend has seen a huge escalation in the past decade owing to the changing trend in the fashion sense. Custom T-shirt Printing is a very good business to earn and can be a good option for startups, also they are the easiest options in the customized printing business. Just with fewer investments and buying t-shirts in bulk and a person is good to go for custom t-shirt printing.
The market development of the custom t-shirt printing market is hugely impacted by the introduction of advanced printing machines. Custom t-shirts have created a niche market for themselves owing to their prevalence in sports events, party events. People going for a cricket match, football match or any other match sport their favorite team's t-shirt. Event management teams have their teams apparel pre-designed to easily recognize team members. Various brands are advertising their company or brands on t-shirts of players of various sports to increase their customer base in various regions across the globe. Companies are also distributing custom-made t-shirts of their companies as a part of their promotional campaigns. Companies have been coming out with some of the best custom-made t-shirts in the market with options such as customers visiting stores to get their t-shirts customized and also with the option of getting their t-shirts customized on the company's website at the comfort of their homes.
Also, the increasing business of the e-commerce market has been one of the strong driving factors for this market. Increased income of people followed by increased purchasing power for desired apparel has been another important factor driving this market.
Retailers are playing with custom-made t-shirts as an off-marketing tactic these days. When opposed to other types of advertisement such as hoardings or television, this marketing technique has been calculated to require less capital.As a result, retailers are offering custom-made t-shirts to enhance their brand personality in this region while also growing brand loyalty.Supplying t-shirts with high-quality materials would improve their longevity, allowing businesses to gain exposure over a longer period, and will subsequently be expected to boost demand growth over the projection timeframe.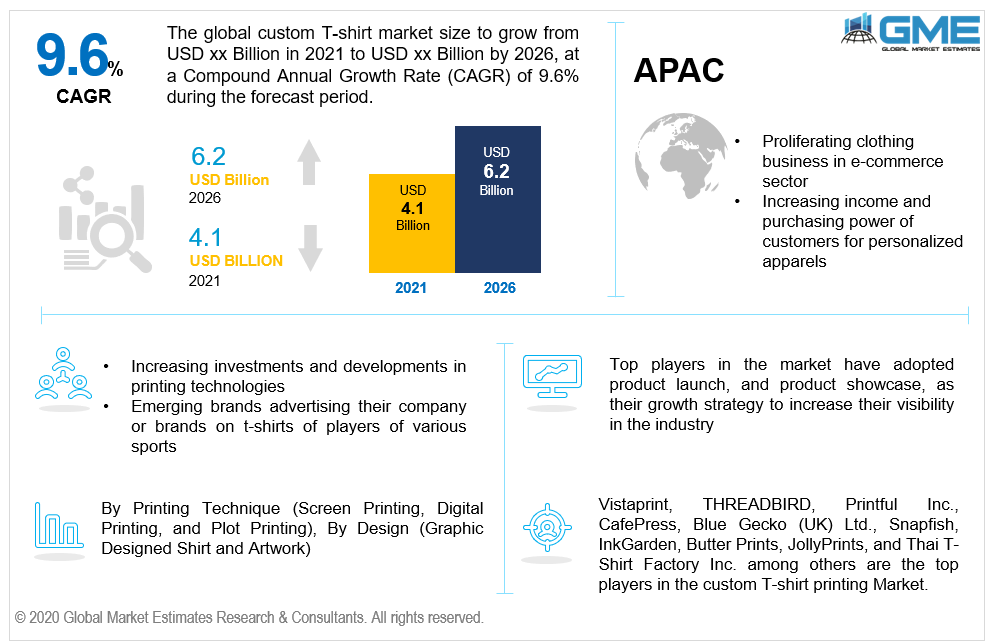 Custom T-shirt Printing Market: By Printing Technique
Based on the printing technique, the custom T-shirt printingmarket can be segregated intoscreen printing, digital printing, and plot printing.Screen printing has been the largest shareholder in the market as per the printing technique segment. The factors that have been fuelling this market are that screen printing techniques require less space for its set up as compared to its other counterparts, the durability of this type of printing is more.
Custom T-shirt Printing Market: By Design
Based onthe design, the custom T-shirt printingmarket can be segregated intographic-designed shirts and artwork. Graphic-designed shirtsare the largest shareholder as per the design segment due to the growing popularity of personalised t-shirts with pre-printed illustrations. T-shirts with graphic design are printed with an existing model that shouldn't need to be modified. Consumers who want a product right away and at a reasonable price choose pre-printed graphic design t-shirts.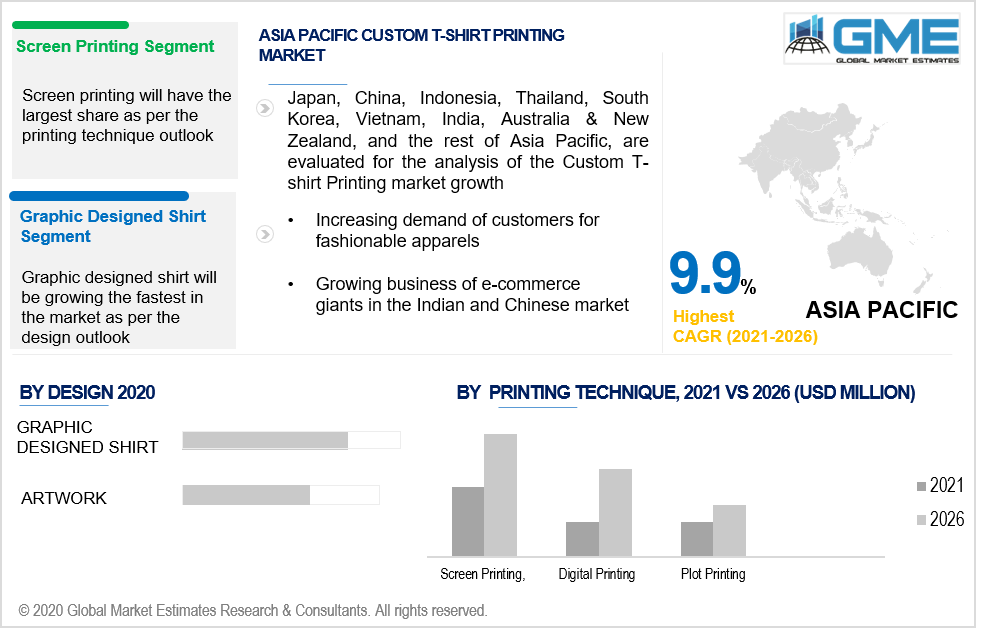 Custom T-shirt Printing Market: By Region
As per the geographical analysis, the market custom T-shirt printingmarket can be classified into North America (the US, Canada, and Mexico), Asia Pacific (India, China, Japan, Malaysia, Singapore, and Rest of Asia Pacific), Europe (Germany, United Kingdom, Italy, France, Spain, Netherlands, and Rest of Europe), Middle East & Africa and Central South America.The Asia Pacific currently dominates the market and is anticipated to grow during the projected timeframe. The rising popularity of trendy clothing amongst the younger generation is mainly responsible for regional development. The high prevalence of the e-commerce industry in the area also contributes to the development. E-commerce operations are rapidly expanding in APAC.Furthermore, multiple companies selling personalized printed t-shirts and other branded accessories have originated in several countries, owing to the emergence of a large young demographic and favorable prospects for the retail sector. This region is also recognized for its sponsorship of a range of games, which is expected to increase demand for customized t-shirts in the region.Due to increased spending and advances in printing technology, Europe will have the second-largest market share in 2020. The region's growth has also benefited from the participation of major apparel industry players who are making significant investments to produce quality products.North America, on the other hand, is predicted to witness growthin the upcoming years owing to the outdoor sports' prominence in the region.
Custom T-shirt Printing Market Share and Competitor Analysis
Vistaprint; THREADBIRD; Printful Inc.; CafePress, Blue Gecko (UK) Ltd.; Snapfish; InkGarden; Butter Prints; JollyPrints; and Thai T-Shirt Factory Inc. among others are the top players in the custom T-shirt printing market.
Please note: This is not an exhaustive list of companies profiled in the report.
The Global Custom T-shirt Printing Market has been studied from the year 2019 till 2026. However, the CAGR provided in the report is from the year 2021 to 2026. The research methodology involved three stages: Desk research, Primary research, and Analysis & Output from the entire research process.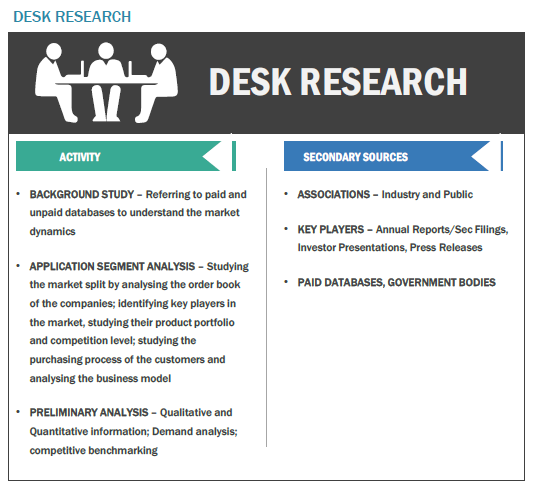 The desk research involved a robust background study which meant referring to paid and unpaid databases to understand the market dynamics; mapping contracts from press releases; identifying the key players in the market, studying their product portfolio, competition level, annual reports/SEC filings & investor presentations; and learning the demand and supply-side analysis for the Custom T-shirt Printing Market.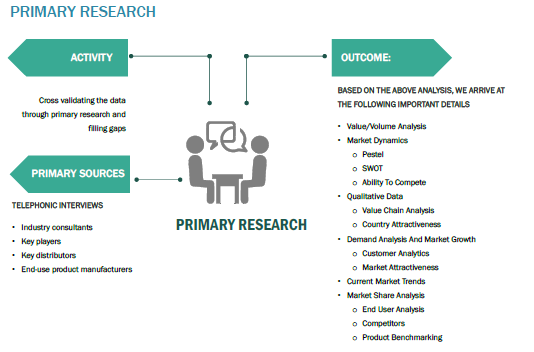 The primary research activity included telephonic conversations with more than 50 tier 1 industry consultants, distributors, and end-use product manufacturers.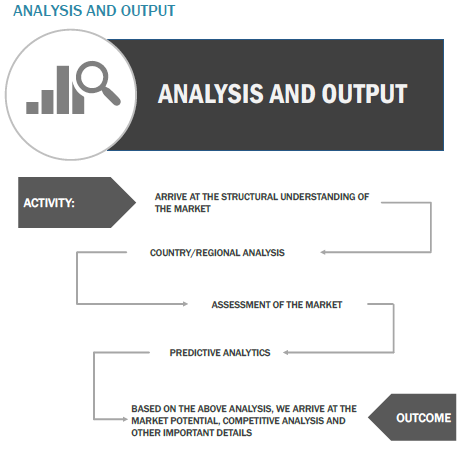 Finally, based on the above thorough research process, an in-depth analysis was carried out considering the following aspects: market attractiveness, current & future market trends, market share analysis, SWOT analysis of the company and customer analytics.