The global market for data annotation tools was estimated to generate revenue of USD 245.58 million in 2018 and is projected to reach USD 1139.36 million by 2026. The market is primarily driven by growing investments in artificial intelligence, big data and machine learning technologies. Data annotation plays an important role in development of machine learning models in multiple end use industries. The market is segmented on the basis of type, annotation type and vertical. However, the market growth is expected to be hindered by inaccuracy of data annotation tools and mislabelling.
Request for a sample copy of the report @: Global Data Annotation Tools Market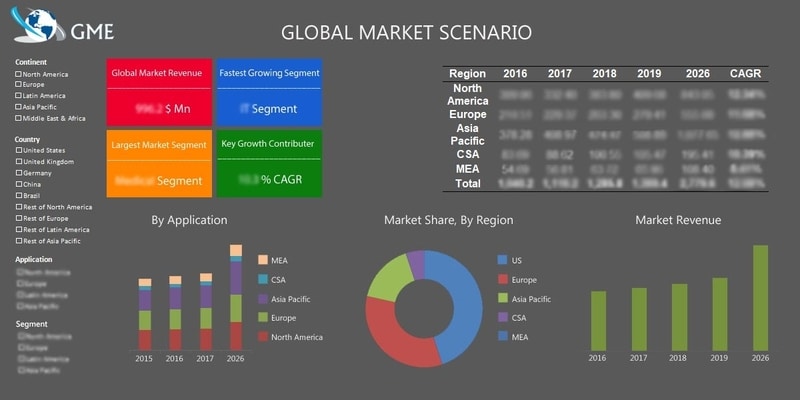 On the basis of data annotation tools, the market has been classified into manual, semi-supervised and automatic. The automatic data annotation segment is estimated to grow at the highest CAGR of 23.48% during the forecast period.
The global data annotation market is segmented on the basis of vertical into IT, automotive, government, healthcare, financial services and healthcare among others. The healthcare segment was estimated to hold the largest market share in terms of revenue during the forecast period. The financial services segment is also expected to hold a significant market share during the coming years. The healthcare segment is projected to grow at the highest CAGR of 24.09% during the coming years, followed by the automotive segment.
The North American market for data annotation tools is expected to dominate the global market. The Asia Pacific region is projected to grow at the highest CAGR of 25.02% during the forecast period. Market growth in the North American region can be attributed to significant investment in artificial intelligence and machine learning technologies.
Data annotation is an integral part of the artificial intelligence model training process. The solutions for recognition, understanding speech, image segmentation and machine translation from one language to other require the existence of immense dataset training. Training datasets are the major assets of companies working in the artificial intelligence industry. Internet services generate huge amounts of data every day, which can be used to build deep learning models. Annotation of text and data enables businesses to update creating datasets from scratch, updating datasets, combine multiple training datasets and also helps with training data creation among others. Different approaches to data annotation include internal labelling, outsourcing, crowdsourcing, synthetic labelling and data programming among others.
Internal labelling includes ensures highest possible labelling accuracy and has the ability to track the process, and assign the tasks to the team. The data can be streamlined with semi-supervised learning as well, and entails labelled as well as unlabelled data. Synthetic labelling entails generating data which imitates real data in terms of essential parameters which are set by the user. Synthetic labelling can be generated quickly, modified to improve model training and customized for a specific task. Data annotation tools are used extensively by computer vision engineers, AI product owners and annotators among others. Many customers have very specific and nuanced annotation requirements, which require the tools highly modular and configurable.
In October 2018, Google developed a solution which promises to cut down on labelling time significantly. The technology is known as fluid annotation, and employs machine learning to annotate class labels and outline every object and background region in a particular picture. Advanced data labelling platforms can be used with on premise as well as hosted data. Some features of advanced data annotation techniques include interpolation of bounding boxes between key frames, automatic annotation, shortcuts for critical actions, dashboard with list of annotation tasks and basic authorization among others.
Check the Press Release on Global Data Annotation Tools Market Report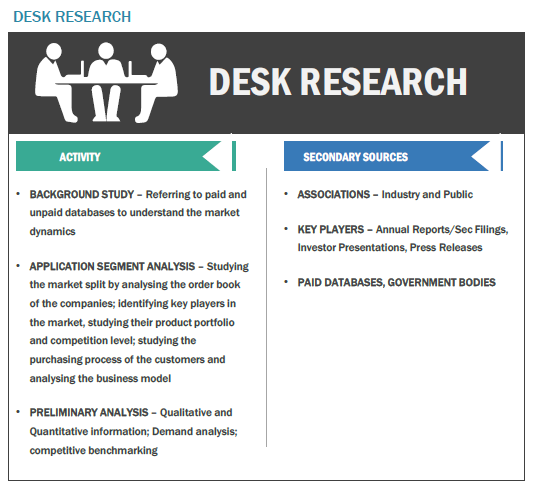 The desk research involved a robust background study which meant referring to paid and unpaid databases to understand the market dynamics; mapping contracts from press releases; identifying the key players in the market, studying their product portfolio, competition level, annual reports/SEC filings & investor presentations; and learning the demand and supply side analysis for the Data Annotation Tools Market.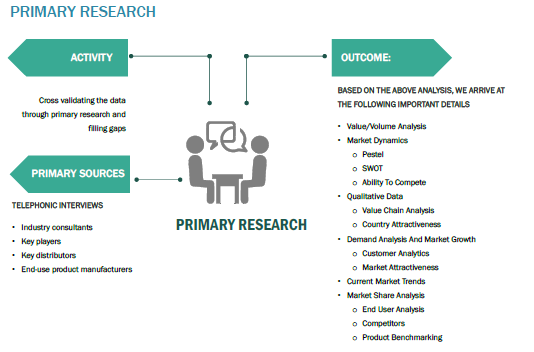 The primary research activity included telephonic conversations with more than 50 tier 1 industry consultants, distributors, and end-use product manufacturers.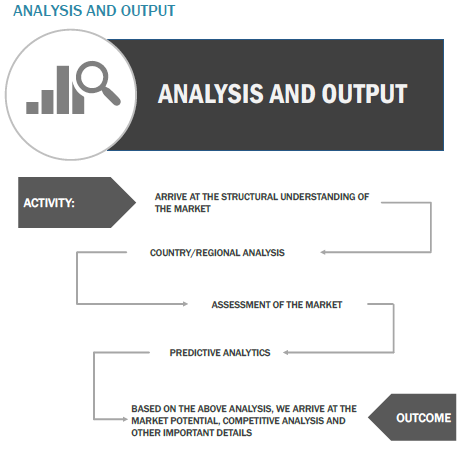 Finally, based on the above thorough research process, an in-depth analysis was carried out considering the following aspects: market attractiveness, current & future market trends, market share analysis, SWOT analysis of the companies and customer analytics.