Glucuronolactone Market Insights
In the pharmaceutical industry, glucuronolactone is utilized in medicines for hepatocellular carcinoma, muscular dystrophy, and food as well as drug toxicity, among several other disorders. Consumer behaviour is changing, which is propelling the global glucuronolactone market forward. Rapid expansion in total consumer spending is anticipated to augment the consumption of energy drinks and, as a trend, the worldwide glucuronolactone size of the market during the projected timeline. Glucuronolactone is a naturally produced molecule that enables the individual body's subcutaneous tissue to uphold its structure.The chemical name for glucuronolactone is D-glucuronic-3,6-lactone, which controls glucose formation.
Glucuronolactone is a detoxicant and one of the primary precursors for vitamin C synthesis. It also interacts with toxins in the body to produce water-soluble substances, which are discharged through bodily fluids.Glucuronolactone has also been proven to have beneficial health effects on the human body when coupled with other compounds, such as improving concentration and increasing activity levels.Glucuronolactone is often utilized in the version of powders and capsules in nutrition supplementary food (health and fitness supplement) to improve strength during exercise session and strength training.It's also used in skin conditioning and safety products, as well as personal care and healthcare products. Glucuronolactone is used to make drugs that are used to treat hepatocirrhosis, hepatitis, and arthritis, among other conditions. Animal and poultry feed also contains D-glucuronolactone.
The market drivers which contribute to the glucuronolactonemarket include increased health awareness, evolving consumer lifestyles, changing consumer behaviour for embracing new goods, and a rise in demand for convenience foods have all contributed to an increase in demand for dietary supplements around the world. Glucuronolactone is commonly used in energy drinks due to its beneficial effects on the human body, such as improving physical performance while also assisting regeneration and rebound following exertion. Energy drinks are beverages that offer a quick boost of energy to the body. The most common ingredients of power beverages include caffeine, sugars, amino acids, vitamin B, and glucuronolactone. The widespread use of glucuronolactone in energy drinks is responsible for the segment's rise. The demand for these functional drinks has risen dramatically in recent years. There isa multitude of reasons which have contributed to the development in demand for power beverages, namely evolving buyer behaviour regarding product acceptance and a rising demand for ready meals.Consumer tastes have shifted as a result of rapid urbanisation, with a preference for goods that offer an immediate energy boost. The growth in discretionary income in industrialized nations is yet another significant factor boosting demand for convenience foods and beverages. The demand will expand due to the booming healthcare and pharmaceutical industries, as it is commonly used in joint treatment to improve muscle function. Increased health consciousness as a result of internet penetration, as well as a shift in customer purchasing behaviour towards energy drinks, are gaining momentum in the industry.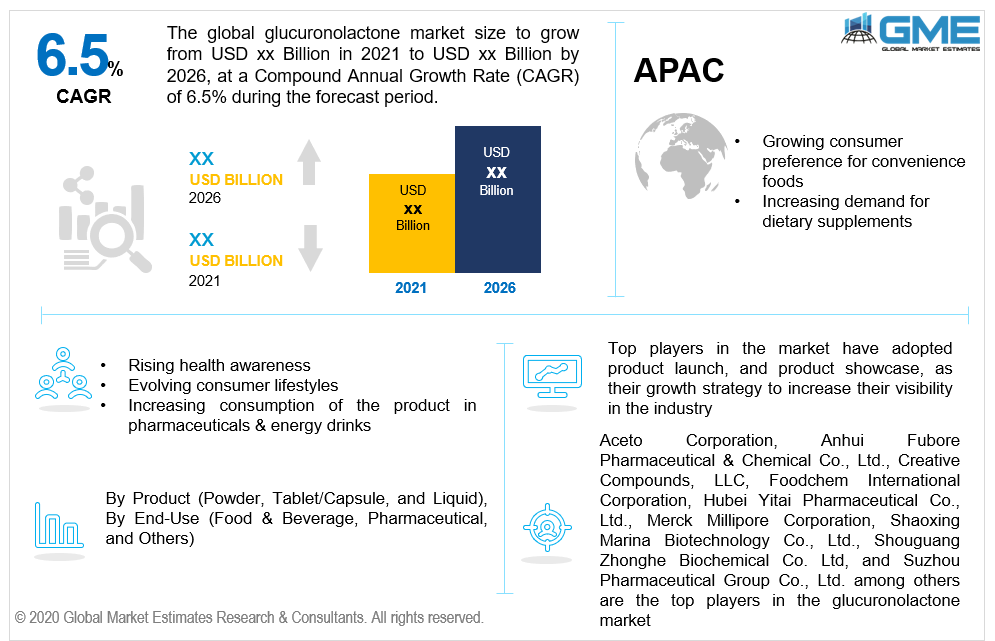 Glucuronolactone Market: By Product
Based on the product, the market is categorized into liquid, powder and tablet.Extensive utilization in health drinks and supplements, liquid and powder have a greater share. This is primarily due to rising consumer health consciousness.
Glucuronolactone Market: By End-Use
Based on end-user, the market is categorized into food & beverage, pharmaceutical, and others.Increased use of the commodity in pharmaceuticals and energy drinks due to its energising properties would drive market growth over the forecast period. Also, high use in food and drug toxicity, hepatocirrhosis, and hepatitis, as well as adjuvant drugs for rheumatoid arthritis treatment, would boost market size over the forecast era. The substance is used as a precursor in the production of vitamin C, which will help develop the industry. As glucuronolactone enters the body, it is rapidly converted and metabolised into other non-toxic substances.The glucuronolactone market would benefit from the growing pharmaceutical industry. Since it enhances muscle function, the substance is commonly used in joint care. It is a biologically produced substance that can be found in the connective tissues of the human body. Energy drinks were once considered niche items that were only purchased by high-end customers, but as consumers' purchasing power has grown, more people are using the product regularly.
The food and beverage sector is expected to expand mainly due to skyrocketed demands from major emerging economies as a result of increasing income levels and an increase in urban residents. Over the forecast era, the industry will be driven by rising demand for instant energy-releasing goods such as Red Bull, Monster, and Rock star. Over the next eight years, ongoing research and development, combined with innovation, is expected to open up new business opportunities.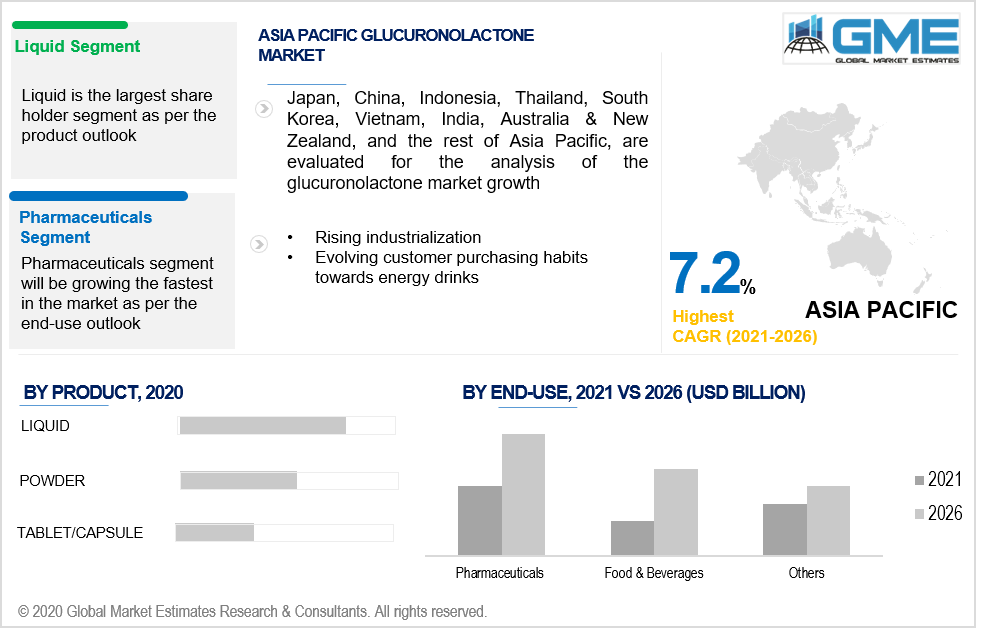 Glucuronolactone Market: By Region
As per the geographical analysis, the market can be classified into North America (the US, Canada, and Mexico), Asia Pacific (India, China, Japan, Malaysia, Singapore, and Rest of Asia Pacific), Europe (Germany, United Kingdom, Italy, France, Spain, Netherlands, and Rest of Europe), Middle East & Africa and Central South America.In the global gluconolactone market, North America is projected to have the largest share. Gluconolactone manufacturing in North America and Europe has been temporarily discontinued due to ecological issues and lack of waste management norms. However, recent research and development efforts by Chinese manufacturers have shown that waste products in the Ethylene Oxide process can be reduced. In the global gluconolactone sector, such research and development activities are generating growth opportunities.North America dominated the glucuronolactonemarket, closely followed by the Asia Pacific, according to the global glucuronolactone industry review. The high product penetration in the market is due to glucuronolactone use in North America. Rapid urbanisation in China and India is causing a lifestyle and customer mentality shift in the Asia Pacific, which is expected to drive rapid growth. China is also a significant manufacturer of glucuronolactone, with a slew of well-known players.
Glucuronolactone Market Share and Competitor Analysis
Aceto Corporation, Anhui Fubore Pharmaceutical & Chemical Co., Ltd., Creative Compounds, LLC, Foodchem International Corporation, Hubei Yitai Pharmaceutical Co., Ltd., Merck Millipore Corporation, Shaoxing Marina Biotechnology Co., Ltd., Shouguang Zhonghe Biochemical Co. Ltd, and Suzhou Pharmaceutical Group Co., Ltd. are the top players in glucuronolactone market.
Please note: This is not an exhaustive list of companies profiled in the report.
The Global Glucuronolactone Market has been studied from the year 2019 till 2026. However, the CAGR provided in the report is from the year 2021 to 2026. The research methodology involved three stages: Desk research, Primary research, and Analysis & Output from the entire research process.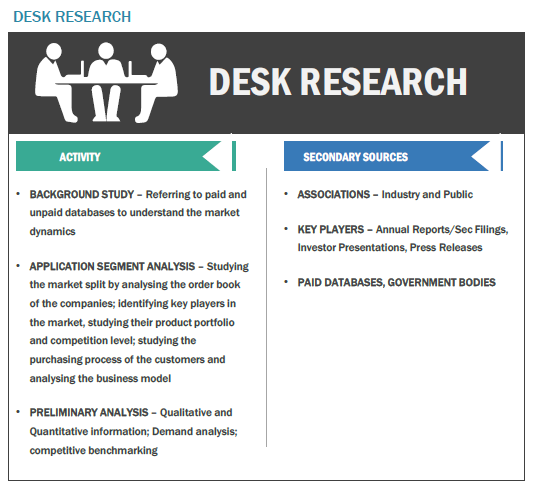 The desk research involved a robust background study which meant referring to paid and unpaid databases to understand the market dynamics; mapping contracts from press releases; identifying the key players in the market, studying their product portfolio, competition level, annual reports/SEC filings & investor presentations; and learning the demand and supply-side analysis for the Glucuronolactone Market.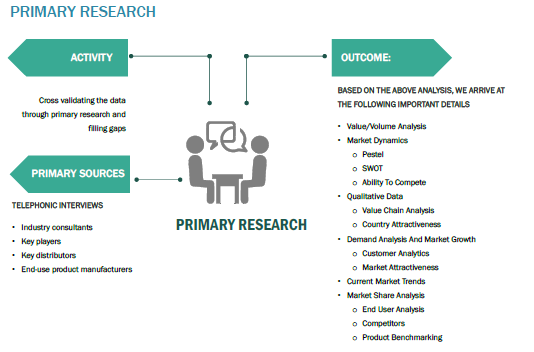 The primary research activity included telephonic conversations with more than 50 tier 1 industry consultants, distributors, and end-use product manufacturers.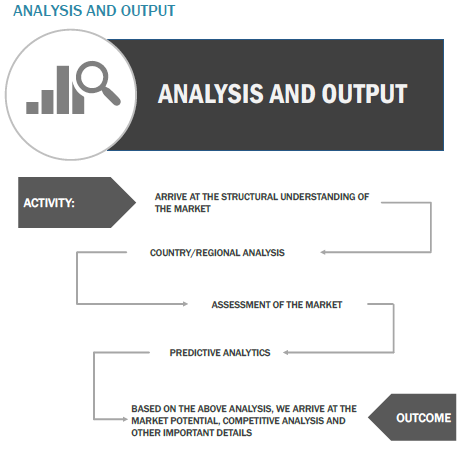 Finally, based on the above thorough research process, an in-depth analysis was carried out considering the following aspects: market attractiveness, current & future market trends, market share analysis, SWOT analysis of the company and customer analytics.