High Purity Oxygen Market: Insights
The high purity oxygen protected by this standard is intended for use in general laboratory applications in analytical instruments. Oxygen is used in analytical methods such as AAS. Furnace atmospheres need low humidity, the level of sensitivity and impurity of the instrument shall be preserved. This quality refers to the characteristics relating to their purity, packaging, and labeling. High-purity oxygen is being used in process-control operations, laboratories, metal analysis instruments, gas-cooled nuclear reactors, and optical-fiber and semiconductor production.
Oxygen is an efficient way of purifying wastewater and sewage treatment on the water treatment front. It is also possible to produce high-purity oxygen via the electrolysis of water. For lower-purity requirements, membrane techniques are suitable. In a single-stage pressure swing adsorption process, an oxygen-rich gas product of at least about 95 percent O2 purity is obtained from ambient air.
The growing demand for oxygen generation equipment to reduce the effect of air pollution coupled with investments in the use of high-purity oxygen applications in research and academics will boost the market growth. The key factors driving long-term demand are the growth of applications such as steel, ship construction, medicine, and space exploration. Moreover, the need for high-purity gases is increasingly growing with rapid urbanization, development in infrastructural activities, and growing industrialization around the globe.
Due to stringent lock-down restrictions that have significantly restricted operations in several end-use industries, including steel, automotive, manufacturing, and petroleum, the effects of the Covid-19 disease outbreak on the high-purity oxygen market have been largely negative. On the other side, healthcare and pharmaceutical applications are likely to increase during the crisis era.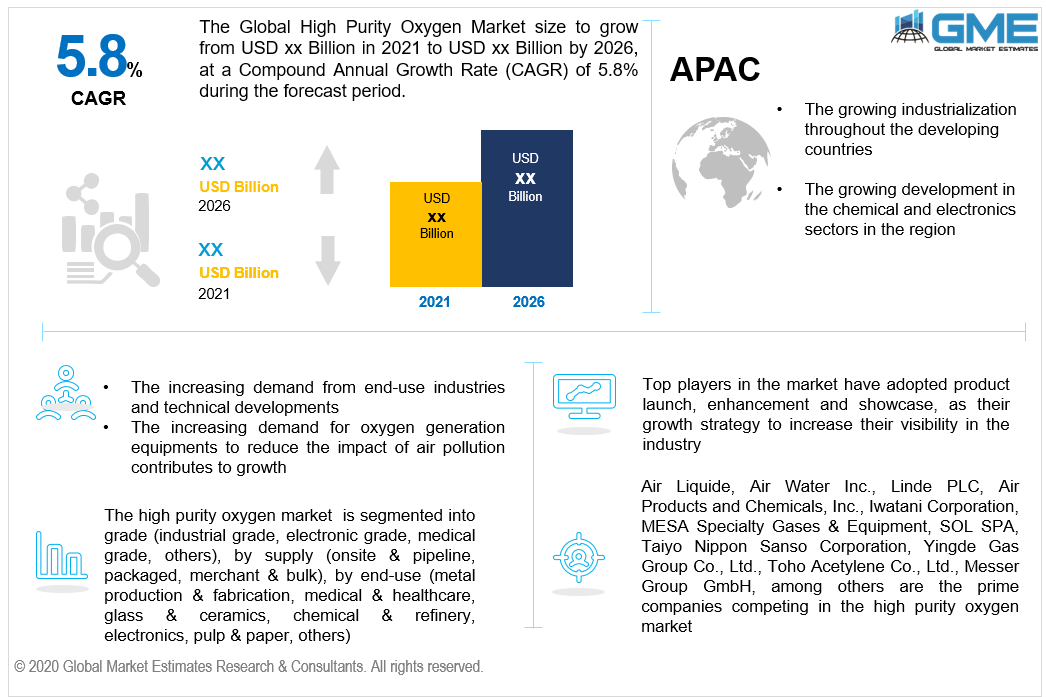 High Purity Oxygen Market: By Grade
The electronic grade sector is anticipated to interpret a high compound annual growth rate over the forecast timeframe. This is due to applications in the production of metal and silicon oxide for the semiconductor sector. Electronic grade solvents are designed specifically for the microelectronic industries owing to their very low metal and particle content. All electronic grade solvents are influenced by a set of analytical techniques, including trace metal analysis, GC-Purity, using ICP & ICP-MS, acidity/alkaline, water content, and particulate count.
Medical oxygen is the high purity oxygen used for medical treatments and developed for human body use. High purity of oxygen gas is contained in medical oxygen cylinders; no other types of gases in the cylinder are permitted to avoid contamination.
Industrial oxygen, including cutting, oxidation, chemical reactions, and combustion, is concentrated in industrial plants. The levels of industrial oxygen purity are not suitable for human use and impurities from dirty industrial or equipment storage could make people sick.
High Purity Oxygen Market: By Supply
The on-site supply segment is anticipated to accelerate market share and is expected to expand from 2020 to 2026 at the highest CAGR over the forecast period. The high-purity oxygen on-site delivery method will gain popularity, fuelled by numerous small-scale industrial initiatives and projects.
An efficient pipeline delivery system should be built so that medical gases are supplied at all points of use in a clean, safe, and reliable way. Significant design concerns are optimizing the design to take care of pressure drops and flow speeds, potential expansion, and usability for maintenance.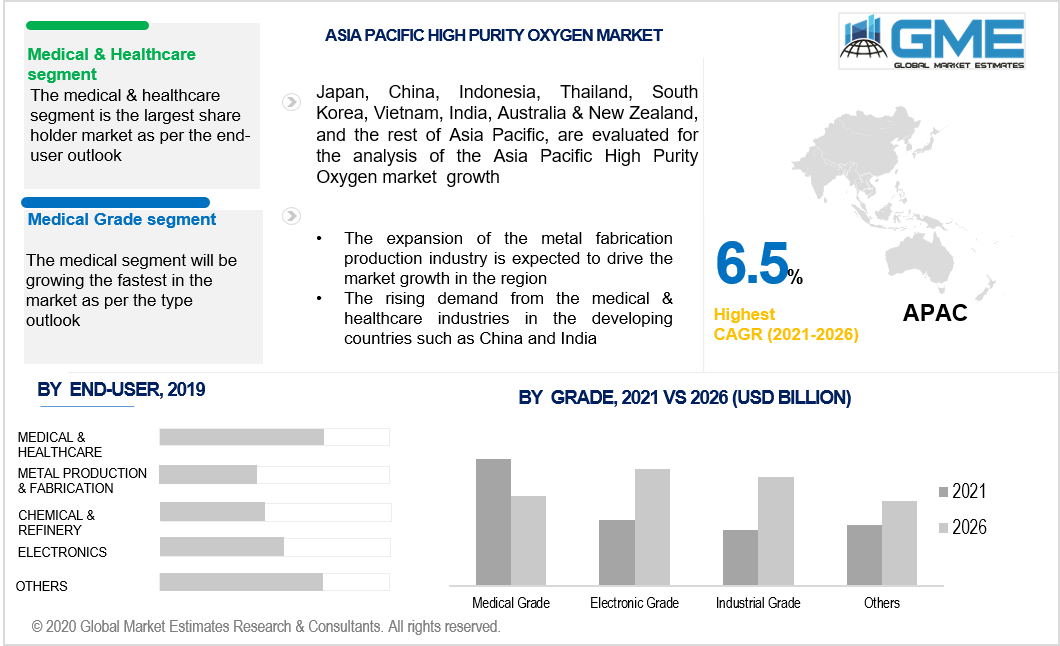 High Purity Oxygen Market: By Region
In terms of revenue, the North American region will remain the dominant market for the coming years. In the upcoming years, the region is likely to see elevated restrictions due to a spike in cases involving Covid-19. In the coming months, the global economy is expected to recover slowly, as government restrictions are progressively lifted.
A substantial CAGR rate will be demonstrated in the Asia-Pacific Region, over the stipulated timeline due to the increasing development of the chemical and electronics sectors in the region. Moreover, the most extremely lucrative market for high-purity oxygen is the Asia-Pacific region. The expansion of the metal production industry, coupled with the rising healthcare & medical industry in developing economies such as China and India, is complementing the growth of this region.
High Purity Oxygen Market: Share & Competitor Analysis
Air Liquide, Air Water Inc., Linde PLC, Air Products and Chemicals, Inc., Iwatani Corporation, MESA Specialty Gases & Equipment, SOL SPA, Taiyo Nippon Sanso Corporation, Yingde Gas Group Co., Ltd., Toho Acetylene Co., Ltd., Messer Group GmbH, among others are the prime companies competing in the high purity oxygen market.
Please note: This is not an exhaustive list of companies profiled in the report.
In addition to capability and regional expansion strategies to allow for long-term integrated market share, companies in the high-purity oxygen market are investing heavily in strategic agreements.
In October 2020, Linde AG signed a long-term deal with Samsung - South Korea's semiconductor operations to distribute high purity industrial gases, including oxygen.
The Global High Purity Oxygen Market has been studied from the year 2019 till 2026. However, the CAGR provided in the report is from the year 2021 to 2026. The research methodology involved three stages: Desk research, Primary research, and Analysis & Output from the entire research process.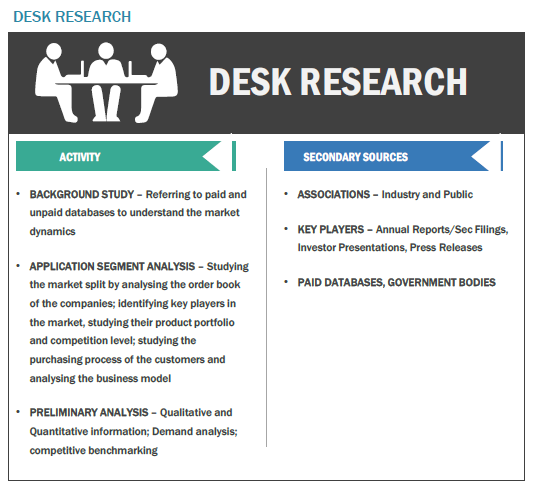 The desk research involved a robust background study which meant referring to paid and unpaid databases to understand the market dynamics; mapping contracts from press releases; identifying the key players in the market, studying their product portfolio, competition level, annual reports/SEC filings & investor presentations; and learning the demand and supply-side analysis for the High Purity Oxygen Market.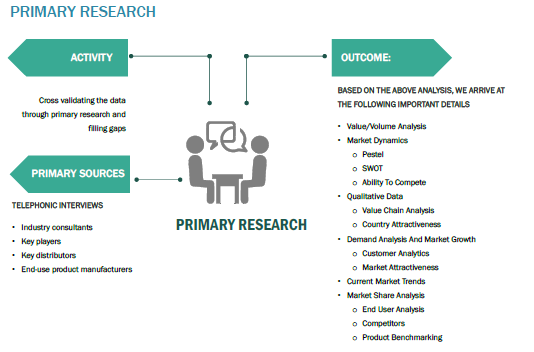 The primary research activity included telephonic conversations with more than 50 tier 1 industry consultants, distributors, and end-use product manufacturers.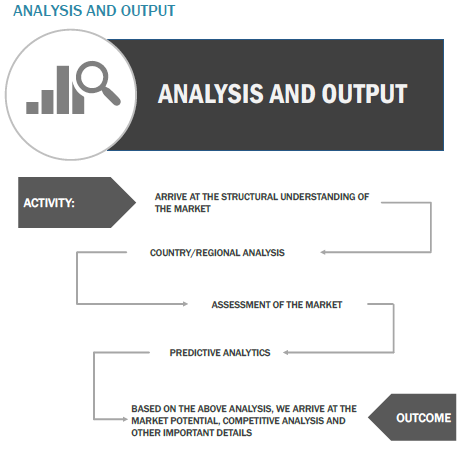 Finally, based on the above thorough research process, an in-depth analysis was carried out considering the following aspects: market attractiveness, current & future market trends, market share analysis, SWOT analysis of the company and customer analytics.