Industrial Valves Market Insights
The global industrial valves market is anticipated to witness a lucrative growth over the forecast period. The market is expected to be influenced by rising demand for energy from Asia Pacific along with increasing demand for oil & gas production in the Gulf countries.
Moreover, the growing demand for automation by manufacturing and processing countries is also projected to stimulate market growth. However, the profitability of this industry is likely to be affected by high cost of industrial valves.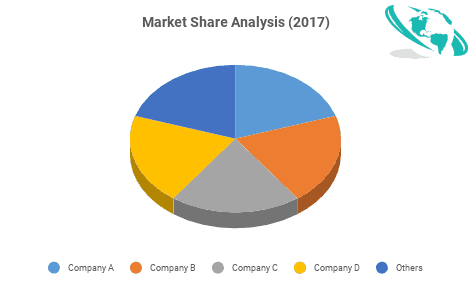 Industrial Valves Market: Material Type Insights
On the basis of material type, the industry is segmented into cast iron, steel, cryogenic, alloy based among others. The cryogenic segment is anticipated to dominate the market by 2025 owing to its application in oil & gas industries, chemical, water & wastewater and pulp & paper industries. Cryogenic valves help in transportation and storage of cryogenic gasses safely and efficiently.
Industrial Valves Market: Valve Type Insights
The industry is segmented into Ball, Butterfly, Gate, Globe, Check, Diaphragm, Safety and Plug on the basis of valve types. The globe and ball segment is expected to occupy the highest market share owing to its high usage in high temperature and pressure services, cryogenic services and sub-sea applications. Moreover, the increasing demand for ball valves in oil & gas industry for controlling the flow of fluids and for diversion of fluids is also projected to foster market growth.
By size, the global industrial valves market is divided into up to 1", 1"–6", 6"–25", 25"–50", 50" & above sizes.
Industrial Valves Market: Application Insights
The global industrial valves market is divided into water & wastewater, energy & power, chemical, oil & gas, food & beverages, pharmaceutical, and building & construction among others. The energy & power application segment is anticipated to occupy highest share over the forecast period owing to rising population and increasing demand from developing countries such as India, China and Brazil.
The oil & gas industries are also anticipated to experience a shift towards the use of the product owing to high usage of cryogenic services and ball valves in these industries.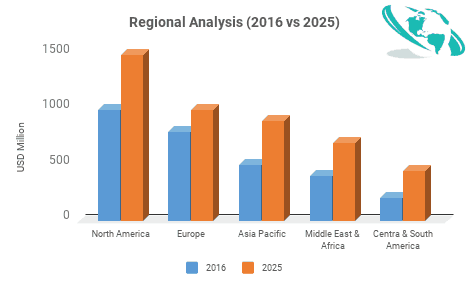 Industrial Valves Market: Regional Insights
Asia Pacific is expected to hold the largest market share of this product over the forecast period. Demand is expected to rise from countries such as China and India owing to rising demand for energy & power and oil & gas industries from these countries. Moreover, factors such as increasing population and high pace of industrialization in these countries are also projected to stimulate market growth.
Industrial Valves Market: End-Use Landscape
The end-use landscape entails a list of current and prospective consumers prevailing across the regions. This section provides company addresses, contact details, products, and regional presence of companies who are purchasing or are likely to purchase industrial valves over the coming years. Some leading consumers of this market are Saudi Aramco, Valero Energy, Indian Oil Corporation, Duke Energy, Enel and Severn Trent.
Industrial Valves Market: Market Share & Competitor Analysis
The global market for this product is expected to be significantly large due to the presence of numerous manufacturers. The key players include Neway Valves, AVK Holding, Samson AG, Forbes Marshall, Cameron – Schlumberger, Crane Co., Emerson, IMI Plc., Metso, Velan Inc., Flowserve Corporation, and Spirax Sarco.
Please note: This is not an exhaustive list of companies profiled in the report.
In December 2017, Cameron – Schlumberger announced the launch of a new product "The GROVE IST ball valve". The product is expected to bring in significant improvements in the repeatable tight shut-off performance.
Check the Press Release on Global Industrial Valves Market Report
The global industrial valves market has been studied from the year 2016 till 2025. However, the CAGR provided in the report is from the year 2017 to 2025. The research methodology involved three stages: Desk research, Primary research, and Analysis & Output from the entire research process.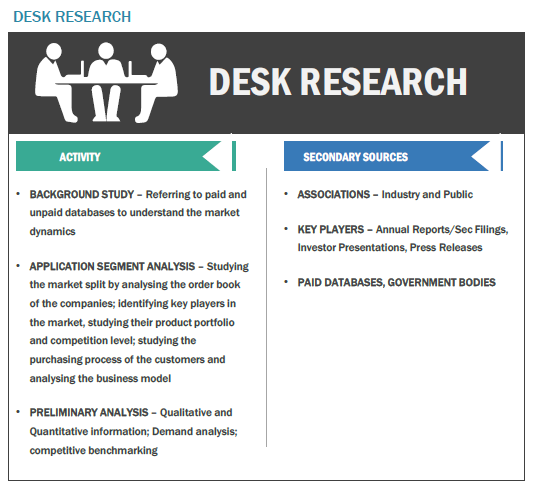 The desk research involved a robust background study which meant referring to paid and unpaid databases to understand the market dynamics; mapping contracts from press releases; identifying the key players in the market, studying their product portfolio, competition level, annual reports/SEC filings & investor presentations; and learning the demand and supply side analysis for the industrial valves market.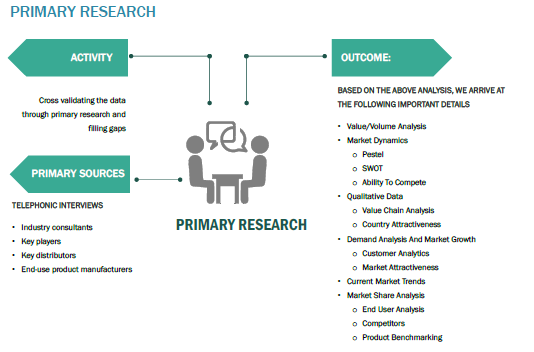 The primary research activity included telephonic conversations with more than 50 tier 1 industry consultants, distributors, and end-use product manufacturers.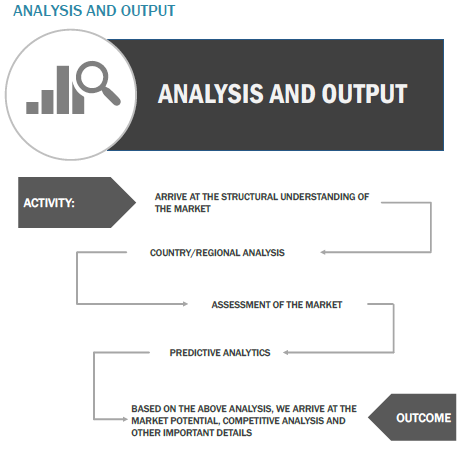 Finally, based on the above thorough research process, an in-depth analysis was carried out considering the following aspects: market attractiveness, current & future market trends, market share analysis, SWOT analysis of the company's manufacturing industrial valves, and customer analytics.