Global Micro-Perforated Films Market Insights:
The global micro-perforated films market was valued at USD 1,228.77 million in 2016, and is projected to grow at a CAGR of 4.17% from 2020 to 2026. The exponential growth observed in the food packaging industry in the Asia Pacific, Central & South America, and Middle Eastern region is projected to augment market growth over the coming years. The demand for micro-perforated films is expected to increase tremendously on account of its growing preference in the packaging of fresh fruits & vegetables which have a short shelf life.
Micro-perforated films are used widely in produce packaging as it helps maintain freshness and improves shelf life of fresh fruits & vegetables and bread & bakery products. Micro-perforated films have applications in fresh product transportation, export, storage, and distribution.
On the basis of application, the micro-perforated films market is segmented into fresh fruits & vegetables, bakery & confectionary, ready-to-eat, and others. The demand for micro-perforated films in the fresh fruits & vegetable segment is expected to account for the largest share and is projected to grow at the highest CAGR over the coming years.
In terms of material used to manufacture micro-perforated films, polyethylene and polypropylene are expected to dominate the market by 2026. Polyethylene is widely used in the packaging industry as it possesses properties such as chemical & thermal resistivity, thermal & electrical insulation and flexibility among others. The Asia Pacific region is expected to experience an increased usage of micro-perforated films on account of its growing agricultural produce market. The growing investments in the retail sector of countries such as China, India, Singapore, Australia, and Malaysia are also expected to augment demand for micro-perforated films over the coming years.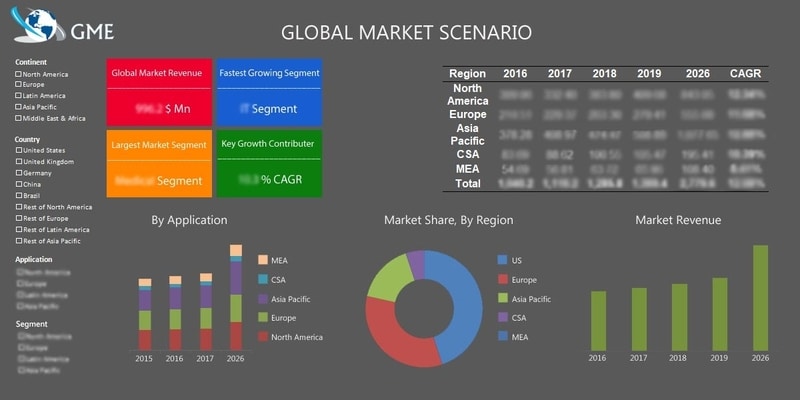 Global Micro-Perforated Films Market: Technological Landscape
Micro-perforated films allow the rapid development of adequate carbon dioxide and oxygen levels to extend the produce shelf life. By altering the size of and density of the micro hole, packaging films can be developed in line with the specific product. These films help extend the shelf life of fruits & vegetables and retain their freshness during storage and distribution. Micro-perforated films find extensive preference in the Modified Atmosphere Packaging solutions.
Some of the methods used to develop micro-perforation include wet etching, electro-forming, laser drilling, and hot embossing to make precision shaped perforations in packaging materials. Laser perforation is one of the latest technologies used in the manufacturing of micro-perforated films. CO2 laser perforation involves using CO2 laser in pulsed mode, which sends high-intensity light flashes on the packaging material. Customization of these holes using a laser can be altered very easily using computer software. Lasers can even form punctures through the film or only partially for a one-way barrier between the product and the atmosphere.
Request a sample copy of the report @: Global Micro-Perforated Films Market
Global Micro-Perforated Films Market Drivers:
Growing demand for advanced packaging solutions - The overall global packaging market is anticipated to grow at a high CAGR over the coming years. Asia is anticipated to dominate the packaging industry accounting to 40% of global demand in 2016. Rising investment in infrastructure development has boosted investments in the industrial and organized retail sector, which is anticipated to positively influence the overall packaging market.
Improving standards of living and personal disposable income in the developing regions is anticipated to fuel the demand for well packaged and fresh food products. Growing consumption of packaging in produce industry is anticipated to spur the demand for micro-perforated films. Increasing investment in the packaging industry for developing technologically advanced packaging solutions at economical prices is projected to propel market growth over the coming years.
A fairly large portion of the flexible packaging sector caters to the requirements of the food industry. Recent developments in the packaging sector such as modified atmosphere packages, breathable films, and micro-perforated films are being widely tested and accepted for long distance transportation, storage, and distribution. The need to improve shelf life and reduce food waste is one of the primary reasons producers are investing in efficient food packaging solutions.
Supermarkets and hypermarkets have gained significant importance owing to the diverse range of product availability. Increasing online shopping, as a cost effective purchasing model, is also expected to be a major factor for rising packaged food demand over the forecast period. Despite influential factors such as food price inflation and sluggish economic growth, packaged food demand is expected to witness a positive growth owing to its diversity in flavors, packaging design and extended shelf life.
Increasing demand for convenience food & beverage products - Packaged food segment comprises of diverse range of food products such as ready to eat meals, fruits, snacks and meat & poultry products. Shifting consumer preferences from loosely sold food products to hygienically packaged foods is expected to stimulate the product demand over the forecast period. Growing dual income families along with the inclination for health consciousness are expected to drive the packaged food product demand in Asia Pacific, South America and Europe.
Rapid urbanization and industrialization has led to a busy lifestyle. Recent years have observed an increasing purchase of processed food items, ready-to-go meals and convenience products. The convenience trend is driven by the desire to have more leisure time. The growing demand for fresh and healthy alternatives has led to high demand for sustainable and durable packaging solutions. Development of innovative packaging options have widened the food choices that are available in the market in various categories such as fresh, frozen, chilled, and packaged foods. Increasing demand for micro-perforated films are observed in the packaging of fresh and diced fruits & vegetables, salads, breads & bakery products.
High investments in retail sector - The retail sector is expected to grow considerably over the forecast period. The retail industry comprises of individuals and companies engaged in the selling of end products to the consumers. The United States is anticipated to register a substantial CAGR in the retail industry over the forecast period due to the presence of leading retailing companies across the region. According to a report published by global powers of retailing, 76 of the largest retailing companies are U.S. based.
The development of the online fresh food delivery business is also expected to boost the demand for micro-perforated films over the coming years. Some of the leading players in the online food retailing sector include Amazon, FreshDirect, Local Harvest, ShopFoodEx, Walmart Online Grocery, GoBio!, Safeway, and MySupermarket among others. Developing countries such as India are also expected to forsee tremendous investment on the retail as well as e-commerce platform.
Check the Press Release on Global Micro-Perforated Films Market Report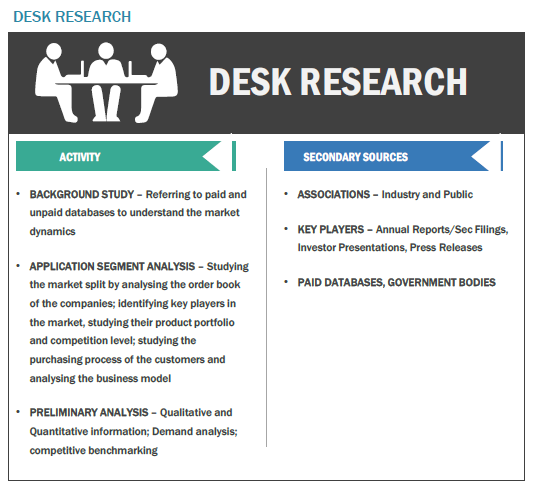 The desk research involved a robust background study which meant referring to paid and unpaid databases to understand the market dynamics; mapping contracts from press releases; identifying the key players in the market, studying their product portfolio, competition level, annual reports/SEC filings & investor presentations; and learning the demand and supply side analysis for the Micro-Perforated Films Market.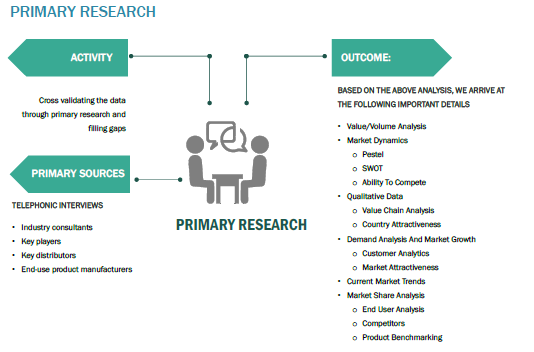 The primary research activity included telephonic conversations with more than 50 tier 1 industry consultants, distributors, and end-use product manufacturers.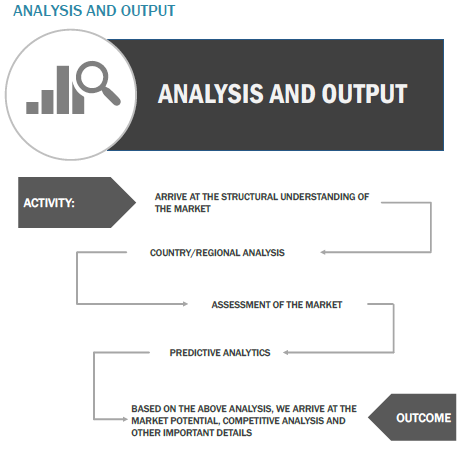 Finally, based on the above thorough research process, an in-depth analysis was carried out considering the following aspects: market attractiveness, current & future market trends, market share analysis, SWOT analysis of the companies and customer analytics.