Microbial Food Hydrocolloid Market Insights
The global microbial food hydrocolloid market is estimated to witness a significant CAGR both in terms of volume and value during the forecast period. Microbial hydrocolloids are a type of hydrocolloids that are obtained from microbial sources such bacterial polysaccharides. These can be obtained by fermenting bacterial polysaccharides. The growth of the microbial food hydrocolloids market is driven by the rising demand for convenience foods in the food industry.
The market is also driven by factors such as research and development activities and innovation, consumer preference for functional dairy products, and multifunctionality of microbial food hydrocolloids in food & beverage products. Changing dietary habits and health awareness are expected to further fuel the growth. Shorter shelf life of food products including dairy, bakery and confectioneries and meat products make them susceptible to climatic changes is expected to further boost market growth. However, unstable raw material price is one of the factors expected to negatively affect the microbial food hydrocolloid market.
Microbial Food Hydrocolloid Market: By Type
The global Microbial food hydrocolloid market can be segmented into gellan gum, xanthan gum, curdlan dextran, pullulan and others on the basis of type. Xanthan gum is expected be a prominent segment in the microbial source hydrocolloids market, with a relatively high market share. Due to its peculiar rheological properties, it is a highly effective stabilizer for water-based systems. Xanthan gum is also used in cleaners, coatings, and polishes. The gellan gum is expected to hold the second-largest market share in the overall microbial food hydrocolloids market followed by gellan gum and curdlan.
Microbial Food Hydrocolloid Market: By Function
On the basis of function, the global microbial food hydrocolloid market can be classified into thickeners, emulsifiers, stabilizers, coating, gelling and texturing. In terms of function, thickeners and stabilizers were the most widely preferred functions in the microbial food hydrocolloid market. Thickeners are used to maintain viscosity in the presence of electrolytes, high temperature, and wide pH ranges in food products such as soups & gravies, ketchup, instant beverages, desserts, toppings, and fillings.
Microbial Food Hydrocolloid Market: By Application
On the basis of application, the global microbial food hydrocolloid market can be classified into bakery & confectioneries, meat & poultry, beverages, sauces & dressing, dairy products and others. The bakery and confectionery segment is expected to hold majority of share in the overall global microbial hydrocolloid market. Dressing & sauces and dairy industry are anticipated hold a significant market share during the forecast period. Microbial food hydrocolloids are used by the coating materials for jams, jellies, cakes and candies which in turn will fuel industry expansion.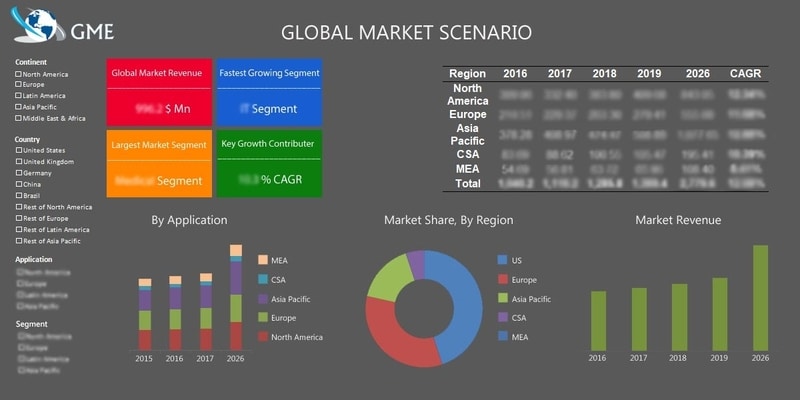 Microbial Food Hydrocolloid Market: By Region
North America is the dominant region in the global microbial food hydrocolloid market. The factors which anticipate the growth of microbial food hydrocolloid market include the high demand for functional dairy products, convenience foods, higher per capita consumption of baked goods among others. Growing, consumer calorie-consciousness, has led to low-calorie and low-fat foods becoming increasingly popular in the country. The increasing awareness of cardiac diseases and obesity has also led to preference for natural and low-calorie food products among consumers.
Asia Pacific is expected to show significant growth on account of increasing processed foods production and innovation in dairy, bakery & confectionery, oils and meat products. Developing countries including China, Malaysia, Indonesia, India, Japan, and Vietnam are expected to witness high growth owing to a fast-growing food & beverage market.
Middle East & African countries have witnessed significant growth in demand during the forecast years owing to rise in disposable income, increasing urbanization and growing demand for healthy food products.
Microbial Food Hydrocolloid Market: End Use Landscape
The end-user landscape entails a list of current and prospective consumers prevailing across the regions. This section briefs you about company addresses, contact details, products, and regional presence of companies who are purchasing or are likely to purchase. The key end-users of the market are PepsiCo, Grupo Bimbo, Finsbury Food Group and Tyson Food among others.
Microbial Food Hydrocolloid Market: Vendor Landscape
The report contains a chapter dedicated to vendors operating in the market, covering raw material manufactures, equipment developers, manufacturers, and distributors. The report provides these insights on a regional level. This section of the report entails contact details, experience, products manufactured/supplied, and geographical presence of companies.
Microbial Food Hydrocolloid Market: Share & Competitor Analysis
Some of the key players operating in the microbial food hydrocolloid market are E.I. Du Pont De Nemours And Company, CP Kelco, and Fuerst Day Lawson, Fuerst Day Lawson Limited, Nestlé Health Science, Deosen Biochemical, Koninklijke DSM & Ingredion Inc.
Please note: This is not an exhaustive list of companies profiled in the report.
In 2017, CP Kelco announced the completion of new production capabilities in its Okmulgee, Oklahoma plant for manufacturing gellan gum. This expansion of gellan gum production capacity facilitate the company to respond to growing market demand.
The global Microbial Food Hydrocolloid Market has been studied from the year 2017 till 2026. However, the CAGR provided in the report is from the year 2018 to 2026. The research methodology involved three stages: Desk research, Primary research, and Analysis & Output from the entire research process.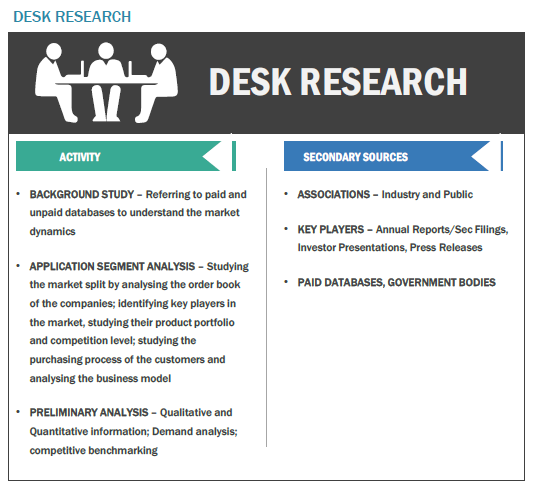 The desk research involved a robust background study which meant referring to paid and unpaid databases to understand the market dynamics; mapping contracts from press releases; identifying the key players in the market, studying their product portfolio, competition level, annual reports/SEC filings & investor presentations; and learning the demand and supply side analysis for the Microbial Food Hydrocolloid Market.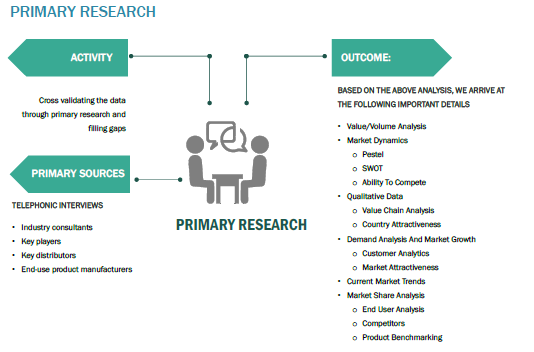 The primary research activity included telephonic conversations with more than 50 tier 1 industry consultants, distributors, and end-use product manufacturers.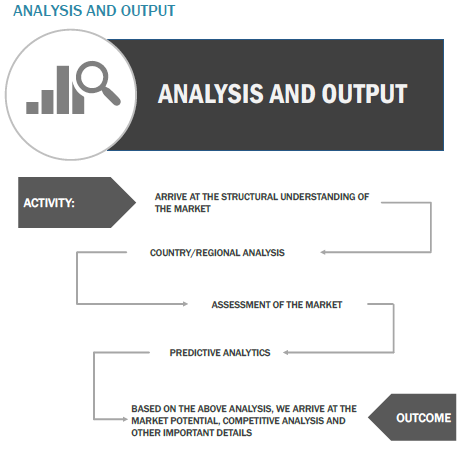 Finally, based on the above thorough research process, an in-depth analysis was carried out considering the following aspects: market attractiveness, current & future market trends, market share analysis, SWOT analysis of the companies, and customer analytics.