Mining Equipment Market Insights
The mining equipment market is estimated to grow at a significant CAGR during the forecast period. Increased development of electric and autonomous mining, upcoming emission regulations, and increase in demand for minerals and metals are some of the major factors driving the market growth of mining equipment. The mining industry is currently witnessing a positive phase, with increase in commodity price, and augmented demand for raw material is further expected to boost the market growth. However, growth of the market is majorly driven by the increased demand of high priced metals like copper, gold, and other ores.
Growing drilling and exploration activities across the world is one of the major factors which are expected to drive the market growth over the forecasted period. Increased investments and adoption of automated technologies in the sector has directed to the improved use of connected and smart solutions. Furthermore the market has also witnessed the adoption of big data analytics which helped in reduction of operational costs and improved processes. Data analytics is used in many phases involved in mining processes to ensure workers safety and security, facilitate smart collaboration, and smarter procurement of equipment.
Mining Equipment Market: By Equipment Category
The mining equipment market can be segmented based on equipment Category into crushing, pulverizing & screening equipment, drills & breakers, mineral processing equipment, surface mining equipment, and underground mining equipment. The crushing, pulverizing and screening equipment segment is expected to hold the largest market share during the forecast period. The equipment is used to break down large stones, rocks and other materials into smaller pieces. In general crushing equipment is a part of material handling plants. There are different types of crushers and each of them serves their unique purpose such as jaw, cone, glass, split feed, stone, and gyratory crushers. The screening equipment finds its application in separation of materials from each other. These equipment are most important and essential equipment, hence they are readily used in the mining and exploration activities. However, underground equipment is anticipated to be the fastest growing mining equipment because of increased closed mining activity in search of precious metals and minerals.
Mining Equipment Market: By Industry
The mining equipment market can be classified on the basis of industry into metals, minerals, and coal. Metal mining industry is anticipated to witness a steady growth during the forecast period owing to increase in disposable income and improved standard of living which has fueled the demand for high priced metals such as silver, gold, platinum among others. Other metals such as zinc, lead, aluminum, nickel and copper are increasingly used in several industrial sectors such as chemical, construction, and energy and utility in order to perform manufacturing operations.
Mining Equipment Market: By Propulsion
The mining equipment market can be segmented on the basis of propulsion type into diesel, gasoline, and CNG/LNG/others. Diesel segment is expected to hold the largest market share in the forecasted period owing to better fuel economy and better acceleration over gasoline and others. However, CNG/LNG/others is anticipated to witness highest CAGR during the forecast period owing to its unique properties such as the cleanest burning fuel, thereby emitting fewer greenhouse gas and tailpipe emission, reduced fuel cost, performance advantage under both hot or cold weather condition, safety advantage, and favorable government regulations among others.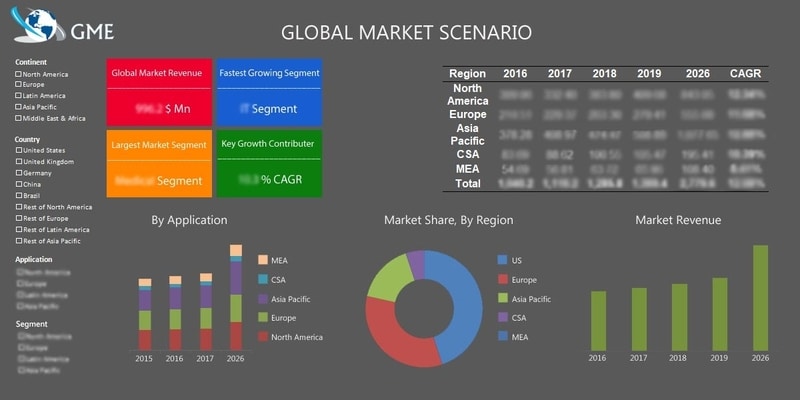 Mining Equipment Market: Regional Insights
Asia Pacific is expected to hold the largest market share in terms of revenue during the forecast period. The market has witnessed growth in the region because of increasing mining activities to fulfill the demand for raw materials. Moreover many international companies have also increased their presence in the region due to growing mining and exploration activities in the region. The major factor behind the growth of Asia Pacific mining equipment market can be accredited to the economic growth and development of emerging economies such as India, China, and Australia among others. Other factors such as new projects of thermal power energy have drastically increased the demand for coal mining in China. Presence of small players in Asia Pacific region is also expected to increase the demand of mining equipment in the region. Increased investment and innovation by the key market players have boosted the market of mining equipment. North America is expected to hold the second largest market share in terms of revenue, followed by Latin America and Africa. High disposable income of the population coupled with favorable government schemes, has increased the demand for precious metal in these regions which in turn is anticipated to increase the mining equipment market in the region.
Mining Equipment Market: End-Use Landscape
The end-use landscape entails a list of current and prospective consumers prevailing across the regions. This section provides company addresses, contact details, products, and regional presence of companies who are purchasing or are likely to purchase mining equipment over the coming years. Some companies which are currently using mining equipment and are likely to purchase it in future such as Fresnilo, Anglo American, Newmount Mining, Coal India, Barrick Gold, and Vale among others
Mining Equipment Market: Vendor Landscape
The report contains a chapter dedicated to vendors operating in the market, covering raw material manufactures, equipment developers, manufacturers, and distributors. The report provides these insights on a regional level. This section of the report entails contact details, experience, products manufactured/supplied, and geographical presence of companies.
Mining Equipment Market: Share & Competitor Analysis
Some of the key players operating in the mining equipment market are Komatsu, Caterpillar, Volvo Construction Equipment, Sandvik, Doosan Infracore, Liebherr, Caterpillar and Atlas Copco AB among others.
Please note: This is not an exhaustive list of companies profiled in the report.
In July 2018, Sandvik announced that they have signed an agreement to acquire Inrock, the company is one of the leading suppliers of rock drilling tools and services for Horizontal Directional Drilling in North America.
In March 2018, Liebherr developed and established a new facility in Rognac, France. The facility is built over an area of 43,000 square meters.
In April 2017, Komatsu successfully acquired Joy Global for USD 3.7 billion; the company is engaged in the manufacturing of underground mining equipment.
Check the Press Release on Global Mining Equipment Market Size Report
The global Mining Equipment Market has been studied from the year 2017 till 2026. However, the CAGR provided in the report is from the year 2018 to 2026. The research methodology involved three stages: Desk research, Primary research, and Analysis & Output from the entire research process.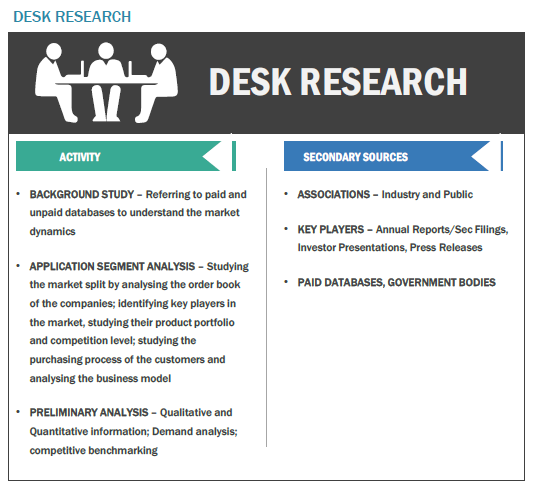 The desk research involved a robust background study which meant referring to paid and unpaid databases to understand the market dynamics; mapping contracts from press releases; identifying the key players in the market, studying their product portfolio, competition level, annual reports/SEC filings & investor presentations; and learning the demand and supply side analysis for the Mining Equipment Market.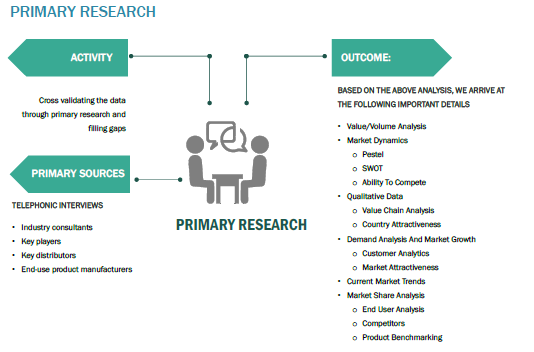 The primary research activity included telephonic conversations with more than 50 tier 1 industry consultants, distributors, and end-use product manufacturers.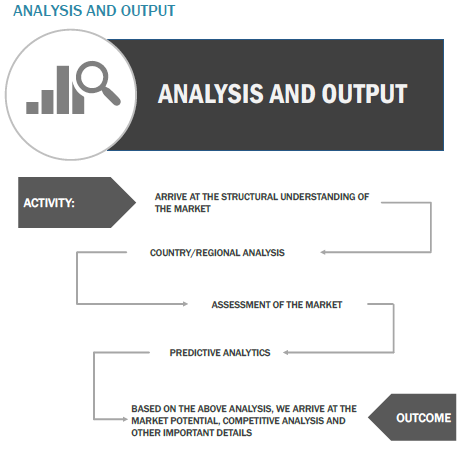 Finally, based on the above thorough research process, an in-depth analysis was carried out considering the following aspects: market attractiveness, current & future market trends, market share analysis, SWOT analysis of the companies, and customer analytics.